2FM presenter Jennifer Zamparelli has doled out some advice after being trolled by fans of K-pop group BTS on Twitter.
The furore kicked off earlier this week during an entertainment bulletin on 2FM's Jennifer Zamparelli Show when Lottie Ryan announced that the band were taking a break and speculated that they could be splitting up for good.
Fans of the band did not react well.
After facing a backlash on Twitter, Zamparelli poured fuel on the fire when she cut short a BTS song after ten seconds.
"That's their song, that's enough of that", she declared, to the ire of the band's fanbase.
One of which tweeted: "I will not throw her (Jennifer) under the bus, I will pick up the bus and drop it on her several times then I'll get in the bus and drive over her and reverse it over her again".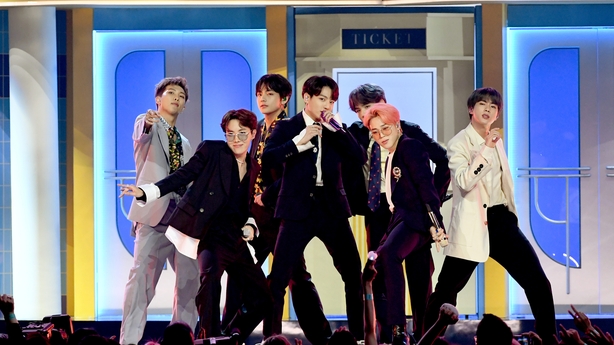 Zamparelli has now addressed the dramz on her radio show, and urged people to think before they tweet.
She said: "Twitter and Facebook is dangerous, not just for people like me who cut off BTS songs, but for you guys, for the fans, who in a heated moment, or when they're all hormonal and they love this band and they're very passionate and I get that, I've been there, but when you take to Twitter in that rage, you're going to regret writing something, because with social media, you can't take it back.
"And when you're older, luckily there's no proof of how crazy I was with East 17, but with social media it's there, it's documented.
"So just take a breath, step away from the phone when you feel enraged by something", Zamparelli concluded before saying there's "no need for aggression or threats".
During the segment, Zamparelli spoke to BTS fan Lia, who thought the messages were on the nasty side, but that BTS fans are very protective and to put the idea out there that they may have broken up did upset a lot of people.
Listen to the segment below.
We need your consent to load this SoundCloud contentWe use SoundCloud to manage extra content that can set cookies on your device and collect data about your activity. Please review their details and accept them to load the content.Manage Preferences