Unforgotten returns for a third run, there's a new interior design show, and it's goodbye to Roisin Conaty 's GameFace . . .
Pick of the Day
Unforgotten, 9.35pm, RTÉ 2
Cassie and Sunny return for a third season of the procedural series starring Nicola Walker as DCI Cassandra Stuart and Sanjeev Bhaskar as DI Sunil Khan.
This time around the detecting duo investigate the murder of schoolgirl Hayley Reid (Bronagh Waugh), who disappeared from a seaside resort town on New Year's Eve 1999.
Her skeleton is discovered by workmen repairing the central reservation of the M1 motorway in London.
In the second episode of the opening double-bill, the search for what happened to Hayley begins as the team travel down to Middenham to meet her family.
New or Returning Shows
Interior Design Masters, 8.00pm, BBC Two
Ten talented up-and-coming UK interior designers are welcomed at a design studio in East London by Fearne Cotton. Inside is Former Editor in Chief of Elle Decoration magazine, Michelle Ogundehin - someone the designers will be keen to impress.
Competing to win the ultimate prize - a commercial contract to design a bar at one of London's top hotels - this is a life-changing opportunity for the ten competitors.
Each week Michelle sets them a different commercial design challenge, then - alongside some big-name industry guest judges - scrutinizes their designs.
This week Michelle is joined by internationally renowned fashion designer turned interiors specialist Matthew Williamson.
Murder Case, 9.00pm, BBC Two
With unparalleled and intimate access to Police Scotland's major investigations teams (MITs), this new three-part series, filmed over the course of 18 months, goes behind the scenes on some of the most complex murder and large-scale criminal investigations in Scotland.
This episode investigates the disappearance of Julie Reilly, a 47-year-old mother of one who was reported missing in March 2018.
After an extensive four-week-long search fails to find her, the skilled MIT investigators take up the case.
A set of suspicious circumstances and a horrific forensic discovery lead them to a suspect.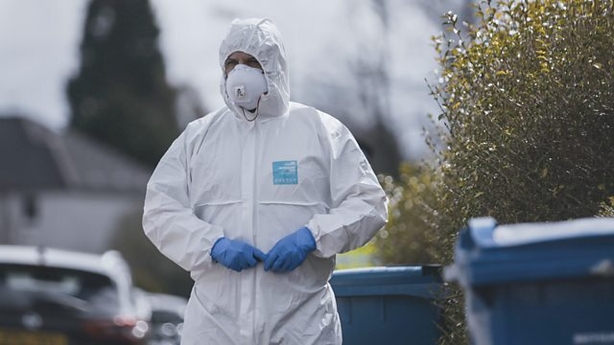 The Warwick Uni Rape Chat Scandal, 10.35pm, BBC One
A year on, Warwick University is still reeling from the fall-out over a Facebook group chat where male students made rape threats against their female peers.
After two of the men had ten-year campus bans reduced to 12 months, serious questions were raised about the university's handling of its investigation into the messages.
In this documentary, those at the centre of the scandal reveal new details about what went on behind closed doors, in a story that is far from over.
WARNING: this programme (and the trailer below) may cause upset:
New to Download
Shoplifters, Sky Movies Premiere & NOW TV
Winner of the Cannes Palme D'Or, nominated for the Academy Award, Golden Globe and BAFTA for Best Foreign Language Film, Shoplifters is one of the most critically acclaimed films of 2018.
Presented here in its original Japanese with subtitles, it tells the story of a family of rogues who take in a homeless girl they find in the cold.
Teaching her their way of getting by, they live a threadbare, but happy family existence until life throws up an unexpected swerve.
Ending Tonight
GameFace, 10.00pm & 10.30pm, Channel 4
Opening a double-bill season finale, Marcella (Roisin Conaty) attempts to make up for her drunken behaviour at Billy's (Dylan Edwards) party by giving up the booze.
She visits Jon (Damien Molony) to apologise but he has a guest there and doesn't invite her in, so Marcella goes to stay at Simon's (Dustin Demri-Burns) nan's country cottage.
Later, as Marcella's been sober for five weeks she's feeling motivated but irritable. But after spending time with various pals and their pursuits, she realises that if life took her elsewhere, she'd miss them.
Don't Miss
Peter Taylor: My Journey Through the Troubles, 9.00pm, BBC Two
Anyone remember how terrible it was during The Troubles?
In a uniquely personal journey on the 50th anniversary of the deployment of British troops in Northern Ireland back in August 1969, reporter Peter Taylor reflects on almost a half century of covering the Northern Ireland conflict.
The programme is a highly personal account of the Troubles events and legacies, drawing on Taylor's experiences in reporting from Northern Ireland.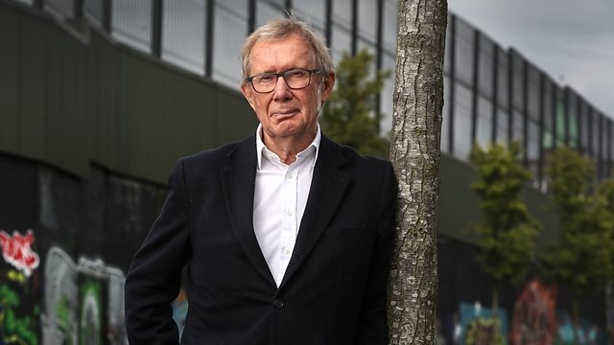 Click here for full TV listings