Fans are rejoicing at the sight of former stars of The OC Rachel Bilson and Adam Brody having a brief reunion, leaving many calling for a reboot of the beloved teen drama.
Bilson, who played Summer Roberts in the noughties series, took to Instagram to post a cheeky selfie with her co-star Brody, who played her on-screen love Seth Cohen.
As well as playing the iconic screen couple ("SETH AND SUMMER FOREVER" as one fan commented under the photo), the actors also dated in real life for three years during the show's run.
Bilson paid tribute to The OC's theme song in her caption as she wrote: "Ran into my ol buddy from jfk to lax #californiaherewecome."
Series creator Josh Schwartz jokingly commented: "Sorry don't get the reference", with Bilson replying: "Well played Schwartz, well played."
The exchange led to many fans calling for a reboot of the drama, which ran from 2003 to 2007.
One wrote: "Incredible. I feel an OC reunion coming on."
Another commented: "WE WANT A REUNION, EVEN IF IT IS A 5 MINUTES CLIP, DON'T YOU UNDERSTAND????? WE NEED IT!"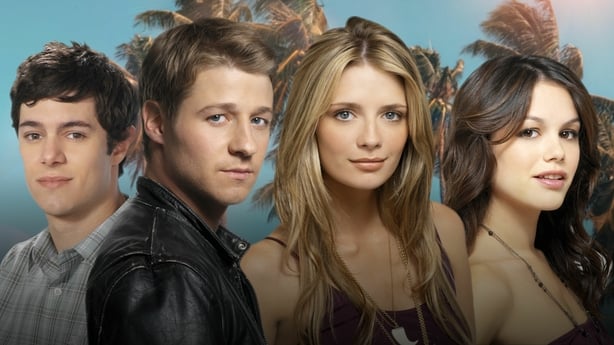 It's easier than ever to binge-watch the angst-ridden and yet quick-witted series as ALL FOUR SEASONS of The OC are available to watch on the RTÉ Player.
Since it's been over a decade since the show ended (where has the time gone, honestly?), take a look at some of the show's best moments which you may or may not remember.