Inbetweeners actor Simon Bird has ruled out a reboot of the hit show, saying a comeback would be "depressing for everyone."
Bird, who played new boy Will in the hit noughties E4 comedy, said he was unsure whether the show would work nearly a decade after it ended.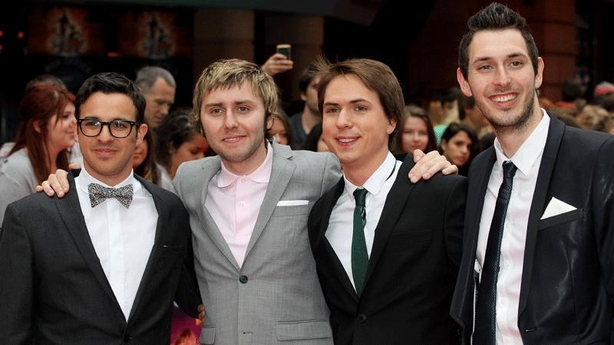 Speaking to Screen Daily, he said: "I don't know how that would work. I don't think it would work with the characters grown up, which we now all are.
"No one is going to buy us as teenagers anymore. And I think the idea of the four of us back together as 30-somethings is going to be a bit more depressing for everyone."
Bird also said that he couldn't "see us doing any more of it," referring to his co-stars Joe Thomas (Simon), Blake Harrison (Neil) and James Buckley (Jay).
In the interview, Bird also talked about being typecast after The Inbetweeners. "You do get typecast, and fair enough," he said. "It was so successful and our faces were everywhere.
"That's especially true with comedy. The characters become real and very important to fans - it's really difficult to see actors do other things."
The actor is about to make his feature directorial debut with Days Of The Bagnold Summer, a comedy set in the British suburbs about a teenage metal-head living with his single mother.