Quentin Tarantino has brought together two of Hollywood's biggest stars, Brad Pitt and Leonardo DiCaprio, for his latest film Once Upon a Time In Hollywood, and the esteemed director said they were "magical" in scenes together.
Once Upon a Time In Hollywood is the esteemed filmmaker's ninth feature and is set in the late 1960s in Los Angeles, telling the story of Rick Dalton (Leonardo DiCaprio), an actor in a western TV series, and his stunt double Cliff Booth (Pitt), whose careers are faltering in the rapidly changing Hollywood landscape.
The eagerly-anticipated film boasts an impressive roster of actors. As well as Brad and Leo in the leading roles, the film also stars Margot Robbie as Sharon Tate, a Hollywood actress married to director Roman Polanski who was one of five people murdered by the cult led by Charles Manson in August 1969.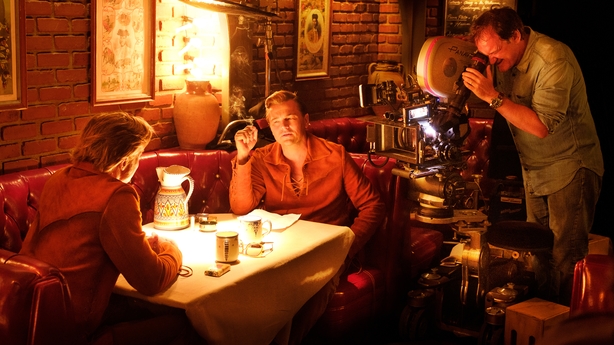 Speaking to RTÉ Entertainment's Sarah McIntyre, Tarantino revealed that he was so transported while being behind the lens with Brad and Leo that he felt like he was an audience member.
"They were magical on screen", he said. "When I sit there and I'm framing up the film and seeing them in the viewfinder, as I'm watching them through the viewfinder in a scene, it's not like I'm on a set directing actors, I feel like I'm sitting in a movie theatre just watching these two movie stars act their butts off, it's really great.
"It doesn't feel like I'm standing on the sidewalk of a busy street with cars behind me, no I'm sitting in a movie theatre just watching these guys act."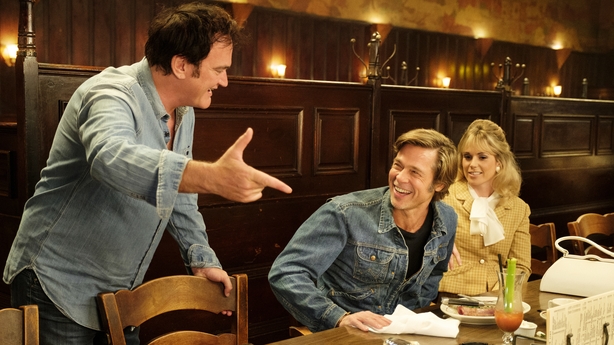 Brad Pitt recently said "there's no set like a Tarantino set" which the writer and director attributed to their work ethic combined with a sense of joy at the prospect of making movies.

"At the end of the day we have a lot of fun", he said. "There's a couple of things actually. We have a commitment to capturing what we're trying to get on celluloid.
"Not to say that there's not a commitment to every movie these people have ever made, but we're really really serious about it."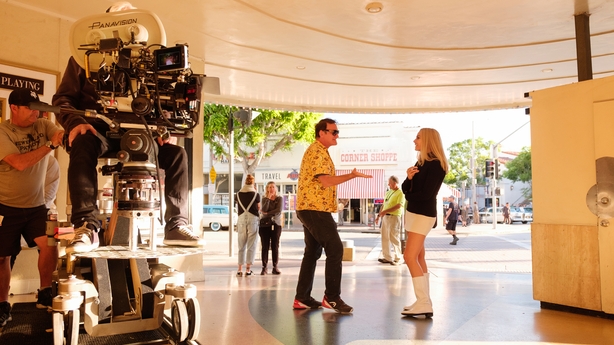 He continued of his much-publicised on-set ban of mobile phones: "There's all kinds of things that happen as the years have gone on that can mean distancing things on a set. I don't allow any of that.
"We do it like we did in the early '90s, there's no cellphones, we're here for a reason, we're here to do what we're supposed to do. But at the same time we have a tremendous amount of fun.
"The people who make my movies, this is how we spend our lives. So we might as well just invest in it and have the best time that we should have while we're doing it.
"We all work really hard and we all put ourselves on the line to get what we're gonna get, but during the day in, day out, it should be fun."
Once Upon a Time in Hollywood is released in Irish cinemas on Wednesday August 14.