FBI is a new drama from the Law & Order crew, Aisling Bea's dramedy This Way Up starts on Channel 4, and it's so long to the Serengeti gang . . .
Pick of the Day
FBI, 9.00pm, Sky Witness & NOW TV
From the team behind the Law and Order franchise comes a fast-paced drama following the inner workings of the New York office of the Federal Bureau of Investigation.
Special Agents Maggie Bell and Omar Adom 'OA' Zidan work alongside a tenacious team to investigate cases of tremendous magnitude including terrorism, organised crime and counterintelligence.
In the opening episode Bell and Zidan are called in when a bomb devastates a residential building. They discover evidence linking the incident to a turf war between rival gangs. The mystery deepens when all prime suspects are found dead.
New or Returning Shows
The Secret Teacher, 9.00pm, Channel 4
It is no secret that some of Britain's leading entrepreneurs struggled at school. Labelled as failures by the educational system, their enormous potential was outshone by those of a more academic bent.
In this new series, four award-winning business owners return to the classroom as undercover support staff in schools across the UK. Faced with the shocking realities of the cash-strapped education system, they're seeking out students who have the potential to follow in their footsteps.
Presumably the rest can just rot.
New to Download
The Naked Director, Netflix
In 1980s Japan, one determined man turned every crushing setback into opportunity. His name was Toru Muranishi, and he revolutionized his industry. This is his story . . .
Wu Assassins, Netflix
In this US-made sci-fi drama series, a wannabe chef teams up with a homicide detective to unravel an ancient mystery and take down supernatural assassins. Culinary kung-fu, anyone?
Dollar, Netflix
Beautiful executive assistant Zeina reluctantly teams up in this dubbed Middle Eastern drama with self-assured Tarek to chase down an elusive dollar bill worth $1 million.
Ending Tonight
Broke, 9.00pm, BBC Two
Families reveal what it means to be in work, but still only 'just about managing' to survive in today's Britain.
Lorraine is an intensive care nurse for the NHS in Manchester. She hasn't had a pay rise in eight years and is working on the front line of NHS cuts. With inflation and the rising cost of living, she earns less than in 2010.
Lorraine was on duty on the night of the Manchester bombings and continues to feel the emotional strain. After getting divorced, her home was almost repossessed. Financial pressures continue to affect family life and her relationship.
Her's is just one of the stories on tonight's final episode.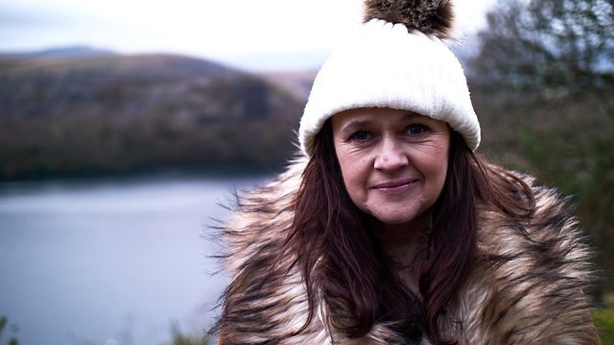 Serengeti, 8.00pm, BBC One
It's time to close another chapter in the lives of the animals of the Serengeti, the end of an extraordinary year for them all.
All around is a blackened smoking wasteland, the aftermath of the huge fire: which of the families made it out alive, and who is still missing?
As torrential rain quenches the scorched earth, the land is reborn into a green paradise. The changes in the landscape are reflected in the cycle of death and rebirth, as the Serengeti's elders prepare their young for adulthood and a life on their own.
The Tez O'Clock Show, 11.35pm, Channel 4
The late-night satirical comedy show hosted by northern working-class British-Asian-Muslim Tez Ilyas comes to a close, with another mix of stand-up, sketches and studio antics with a combination of comedians and celebrity guests.
Don't Miss
This Way Up, 10.00pm, Channel 4
Here's a new comedy drama from Kildare comic Aisling Bea.
Four months after checking out of a rehab facility following a 'teeny weeny nervous breakdown,' Aine (Bea) is still putting on a brave face for her concerned sister Shona (Sharon Horgan).
When Aine is dropped from a dinner party invitation, she calls an old pal from rehab for some company - but things take an awkward turn when she makes a move on him.
Then, at a networking event, Shona connects with a new friend.
Click here for full TV listings