There's a new series about Jade Goody, a look at the gambling industry – and it's goodnight and good luck to No Offence and Remarkable Places to Eat . . .
Pick of the Day
Jade: the Reality Star Who Changed Britain, 9.00pm, Channel 4
Ten years on from her death, this series explores the roller coaster life of Jade Goody, Britain's most loved - and hated - reality TV star, to tell a bigger story of class, politics and cultural change.
Featuring exclusive interviews and the now obligatory 'never-before-seen footage', the series explores how Goody's life story mirrors some astonishing social change.
When Jade Goody was first selected to be one of the contestants in the third run of Big Brother in 2002, viewers -encouraged by the tabloids - hated her. But she eventually won people over.
By the time she was voted out, she had the world at her feet and began to be a constant presence on TV and on the covers of newspapers and magazines.
New or Returning Shows
Sacred Wonders, 9.00pm, BBC One
A brand new landmark series for BBC One reveals what people do for faith in some of the most stunning sacred places on earth.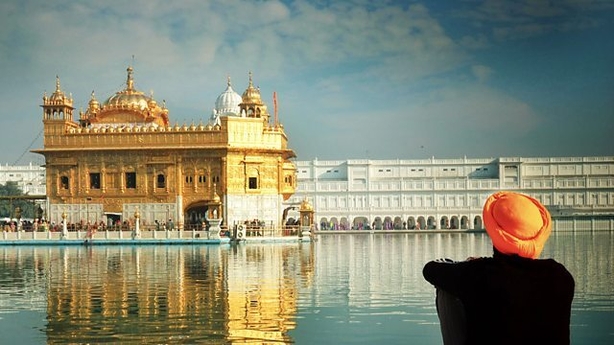 In the first episode, in Cambodia at Angkor Wat, a man who believes the temples are home to his ancestral spirits risks his life to save them from the jungle.
Aso featured are Al Aqsa in Jerusalem and the Shaolin Temple in China.
Make, 9.00pm, Sky Arts & NOW TV
This is a feature-length documentary's an examination of the reasons we create and the things that drive us to make something new - passion or success.
The film looks to examine the myth of creative success and what it means to live a healthy life as an artist.
Can You Beat the Bookies? 10.35pm, BBC One
Comedian and football presenter Lloyd Griffith embarks on an experiment to find out if he can uncover the secrets of gambling success and the truth about the industry.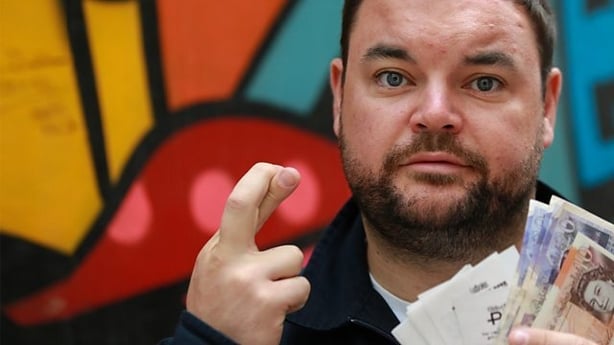 Armed with some cash and a small amount of gambling nous, he attempts to double his money, taking tips from professional gamblers who share their secrets, and academics who think they've exposed the tricks of the trade.
Sean Lock: Keep it Light, 10.35pm, Channel 4
Sean Lock's stand-up is a blend of hyperactive imagination, surreal imagery and observations on the human condition, and Keep It Light is about Sean keeping the tone light and funny, as he talks about the price of cinema food, accusations of him having a mid-life crisis, his behaviour on the internet and jewellery heists.
Here's a flavour:
Ending Tonight
No Offence, 9.30pm, RTÉ 2
The superb second season of Paul Abbott's Mancunian police procedural starring Joanna Scanlon and our own Elaine Cassidy comes to end.
With Deering, Dinah and Joy's friendship in jeopardy and Donna Calvert missing, the race is on to prevent the Attahs' escape, but efforts to catch them put the whole team's lives at stake.
The final showdown sees Deering deconstructing Nora's family whilst trying to repair the fractures in her own.
Remarkable Places to Eat, 8.00pm, BBC Two
Fred's guide in this week's episode is restaurateur Nisha Katona. Nisha gave up a career as a barrister to set up Mowgli, a restaurant chain serving Indian street food.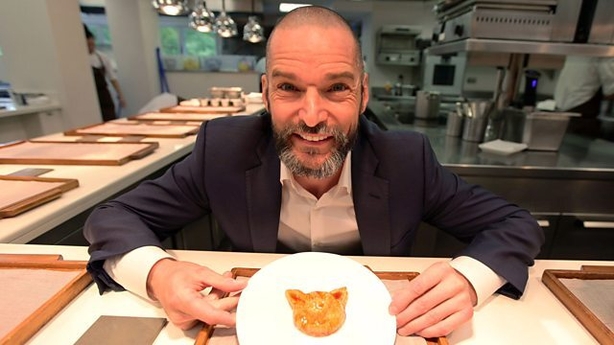 She wants to take Fred to San Sebastian in northern Spain's Basque country, a place she believes shares a lot with her own food culture - passion for local ingredients and a fierce pride in their rich food heritage.
Animal Babies: First Year on Earth, 9.00pm, BBC Two
As six animal babies approach the end of their first year on Earth, they must take on the most complex challenges of their lives.
In Iceland, an Arctic fox cub rejected by his mother must learn where to find food for the first time, while in Kenya, Spotted Hyena twin sisters roam a territory they share with the biggest threat to their lives: lions.
Whether they're breaking ties or building bonds, all the babies must learn for themselves how to stay healthy and safe.
Survivor: Heroes v Healers v Hustlers, 10.30pm, TG4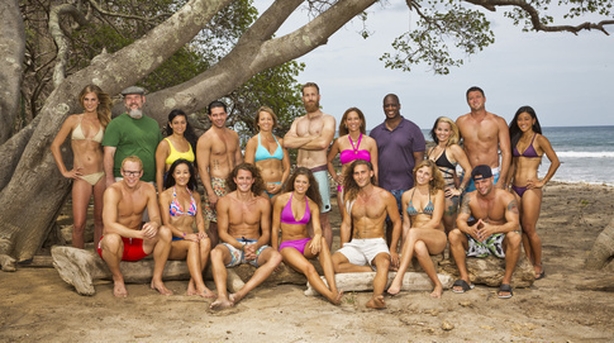 After 39 days, one castaway will be crowned Sole Survivor and awarded the $1million prize.
Love and Hate Crime, 10.30pm, RTÉ 2
This final episode of this grim series examines the actions of coast guard officer Adrian Loya, who broke into the Cape Cod apartment of married couple Lisa and Anna Trubnikova and opened fire.
Using videos he recorded at the time of the incident, a jury tries to decide whether the obsessive and meticulous Loya is demented enough for his insanity plea to be accepted.
Don't Miss
GameFace, 10.05pm, Channel 4
Still keeping the Fleabag flag flying, Marcella (Roisin Conaty) stars in a TV advert, but the part is more than she bargained for.
At a session with her life coach, student Frances cross-examines Marcella on what she'll do with the advert money. Marcella celebrates her good luck with margaritas, forgetting she has signed up for a creative writing class.
Click here for full TV listings