Wide Prairie, a posthumous 1998 compilation of Linda McCartney recordings, drawn from the early 1970s until the late 1990s has been remastered at Abbey Road Studios under her husband Paul McCartney's supervision and is now on release.
The reissue coincides with the first UK showing of the Linda McCartney Retrospective at Kelvingrove Art Gallery and Museum in Glasgow which is open until January 12, 2020. This exhibition of Linda's celebrated photographs has been curated by Paul along with daughters Mary and Stella McCartney.
The album includes a number of songs written by Linda herself, and songs co-written with husband Paul, such as Cow, Appaloosa and Cook of the House along with a cover version of Jerry Leiber, Mike Stoller's Poison Ivy. Wide Prairie is out now on limited edition white / blue coloured vinyl and black vinyl. The reissue marks the first time the album has been available on vinyl since its original 1998 release.
Also featuring on the release is her final recording, a collaboration with Paul McCartney and son James called The Light Comes From Within.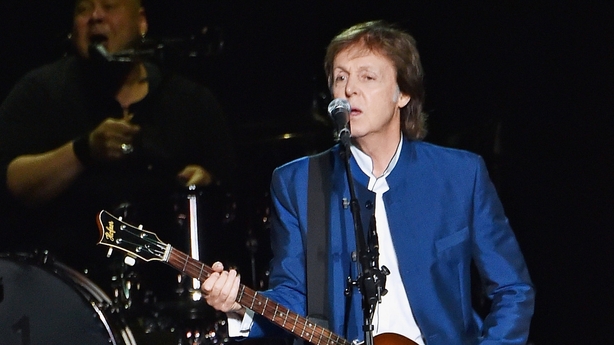 Linda McCartney who played keyboards with McCartney's band Wings, was diagnosed with breast cancer in the mid-1990s and died in April 1998, at the McCartney family ranch in Tucson, Arizona. She was 56 at the time of her passing.
Paul, who was 26 at the time, and Linda, who was 27, married in March 1969 at the register office in Marylebone, London before proceeding to St John's Wood Church for a blessing. Paul's brother, who enjoyed notable musical success under the name 'Mike McGear' as part of The Scaffold group, was best man.
Linda McCartney was a highly vocal vegetarian as indeed is Paul to this day. The McCratney-helmed Meat Free Monday initiative recently celebrated ten years in existence.
Launched by Paul, Mary and Stella McCartney in 2009, Meat Free Monday is a not-for-profit campaign which aims to raise awareness of the detrimental environmental impact of animal agriculture and industrial fishing. The campaign encourages people to help slow climate change, conserve precious natural resources and improve their health by having at least one plant-based day each week.
Paul McCartney himself recently released another solo album, Egypt Station.