The Peaky Blinders creator Steven Knight has said that he was inspired by the mythologising of history when he wrote Birmingham-based gangster drama Peaky Blinders.
Peaky Blinders follows a much-feared Birmingham-based gang led by the ruthless Thomas Shelby, played by Cork born Cillian Murphy.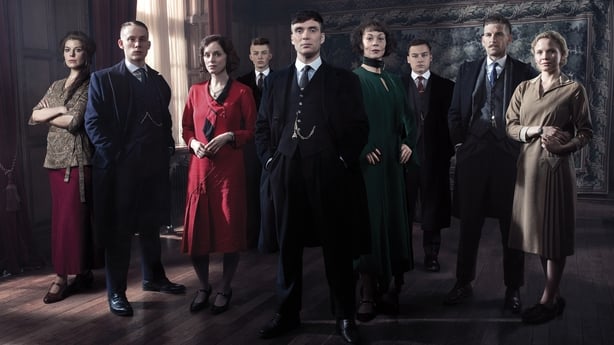 Speaking on BBC Breakfast he said he wanted to make a "heightened" version of what life was like in the poorer suburbs of the city at the time.
He said his own parents' childhoods inspired him in the Small Heath area of Birmingham, where his mother was a bookies' runner at the age of nine and his father's uncles were illegal bookmakers.
"When they were kids everything was big and glamorous and fantastic, so they mythologised what was around them even though it was a desperately poor suburb of Birmingham.
And when they told me, I mythologised it a second time, I sort of doubly mythologised it". He added.
SERIES 5 TRAILER. "There's God, and there are the #PeakyBlinders". Coming soon to @bbcone. pic.twitter.com/2x9xL3ymX1

— Peaky Blinders (@ThePeakyBlinder) July 30, 2019
Speaking about the success of the series Knight said he is still shocked by the global success of the period drama, nearly five series in.
"It's astonishing. The effect it's had around the world is what surprises me the most... the United States, South America, Russia, Turkey, all over the place there's this community of interest where lots of people really love it and it's fantastic."
A Peaky Blinders festival will be held in Birmingham's Digbeth area in September due to the widespread popularity of the programme.
"Because of this investment people have in the show, and for all these years they've been doing their own things - tattoos, graffiti and fan art, which I love - because of that we've decided to put on a festival in Digbeth in Birmingham, right next to Small Heath, it's the area the Peaky Blinders used to drink."
The first four series of Peaky Blinders are available on Netflix and the fifth series is expected on BBC One very soon.