More gritty and subtitled Sky Atlantic drama in the shape of Der Pass, sMothered is a new reality show about mothers and daughters, while there's a BBC doc looking into the incel community...
Pick of the Day
Der Pass, 9.00pm, Sky Atlantic & NOW TV
This gritty German-Austrian co-production is Sky Atlantic's replacement for Gomorrah. Follow that, etc.
When a gruesomely staged body is found propped up on a mountain pass in the Alps close to the German-Austria border, two detectives are sent to investigate.
German detective Ellie and her Austrian counterpart Gedeon are on the case and it doesn't take long before they discover more bodies.
Everything seems to point to pagan rituals. Can the pair get inside the mind of a twisted killer? They'll have to head deep into the dark valleys and understand some archaic Alpine customers to do so.
Can't find a trailer with English subtitles, but you'll get the drift:
New or Returning Shows
Inside the Secret World of Incels, 10.45pm, BBC One
Here's a documentary offering a look into the world of the incel community, an online subculture linked to multiple mass murders and hate crimes against women.
Incels - short for 'involuntary celibates' - are a global community of sexually frustrated young men, who have found support amongst one another on the net.
At its extreme, incel ideology spreads violent misogyny, which blames women for depriving men of sex and relationships. Some forums have recorded up to 40,000 members and feature depraved ideas like state-sponsored rape and girlfriends.
Following eight months of unprecedented access, this documentary is the deepest exploration yet of this notoriously closed community.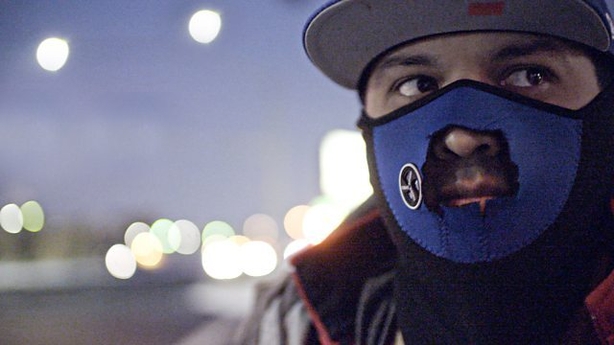 sMothered, 10.00pm, TLC
This could be quite the car crash as the set-up is designed for conflict.
Self-proclaimed trashy Italians Kathy (59) and Cristina (33) live five houses apart in the Chicagoland area.
Cristina is a stay-at-home mother, and her mother Kathy, helps her raise her kids. Even though Cristina is married, the mother-and-daughter pair jokingly refer to each other as 'husbands'.
Cristina spends all her time with Kathy and goes to her for household help before she goes to her husband.
That doesn't mean they don't have their moments. And the rest of the family are rather perplexed.
Expect screaming and tantrums from the start.
George Clarke's Council House Scandal, 9.00pm, Channel 4
As council housing in the UK reaches its 100th anniversary, George Clarke embarks on his own personal campaign to kick start a new wave of council house building.
Clarke looks at the reasons for the steep decline in affordable public housing, and meets those who have suffered due to the acute shortage of homes.
New to Download
The Letdown: Season 2, Netflix
The Australian dramedy about recent mother Audrey, who joins a new-parents support group, returns for a second run.
Audrey's daughter is now a one-year-old toddler, and her husband Jeremy is living and working in Adelaide. Audrey and her friends continue to struggle with parenthood (and pregnancy) into the toddler years.
The Red Sea Diving Resort, Netflix
Inspired by remarkable true life rescue missions, this is the incredible story of a group of international agents and brave Ethiopians who in the early 80s used a deserted holiday retreat in Sudan as a front to smuggle thousands of refugees to Israel.
The undercover team carrying out this mission is led by the charismatic Ari Kidron (Chris Evans) and courageous local Kabede Bimro (Michael Kenneth Williams).
Ending Tonight
Black Monday, 9.55pm, Sky Atlantic
This so-so Don Cheadle-starring comedy about the Wall Street crash of 1987 reaches its debut season denouement.
Relationships end, a man returns from the dead and there's a twist that will shock you to your core. Mo's reality is collapsing with the stock market, so what will happen in the future?
Our Cops in the North, 9.00pm, BBC One
Detectives from Northumbria Police investigate the fatal stabbing of Joan Hoggett, a 62-year-old grandmother who was killed at the Sunderland corner shop where she worked, minutes before she was due to finish her shift.
A call comes in to the police control centre about 19-year-old Ethan Mountain, who suffers from paranoid schizophrenia and is claiming to have stabbed someone.
Don't Miss
Better Things, 10.00pm, BBC Two
Pamela Adlon's bittersweet dramedy about a single mother and her daughters continues its impressive second season.
The first two episodes were superb, with Adlon's Sam dealing with her daughter dating an older man, and then being brutally – and I mean brutally – honest with her boyfriend of three weeks.
This time around, Sam almost immediately hits it off with Robin (Henry Thomas, who played Elliot in ET) at her friend's haiku reading event, and the next day he calls with an offer to take her on a weekend away.
Big Night, 11.25pm, TG4
Here's a gem of an indie movie from 1996. It has a great cast that's led by Stanley Tucci and Tony Shalhoub as two brothers running an Italian restaurant in New York.
Chef Primo (Shalhoub) is a brilliant chef whose genuine Italian cooking is unappreciated by customers. He considers returning home to Rome, But his brother Secondo (Tucci) is eager to make it in The Big Apple.
In a final effort to save the restaurant, the brothers plan to put on an evening of incredible food.
Click here for full TV listings