Jordyn Woods has hit back at the trolls who targeted her during the recent Kardashian drama and admits she hopes to reunite with Kylie Jenner one day.
The 21-year-old reality star, who got caught up in a media storm after she kissed Khloe Kardashian's former partner Tristan Thompson, has slammed social media users for being ''so entitled'' and commenting on other people's lives without thinking.
Speaking to Cosmopolitan magazine, she said: ''The internet feels so entitled to have opinions about everything, but a lot of it is bulls**t.
"These are real people, with real lives. People are so detached that they don't feel empathy, they don't feel bad, they don't realise that the one message that you sent laughing at someone could be the message that pushes that person off the ledge.''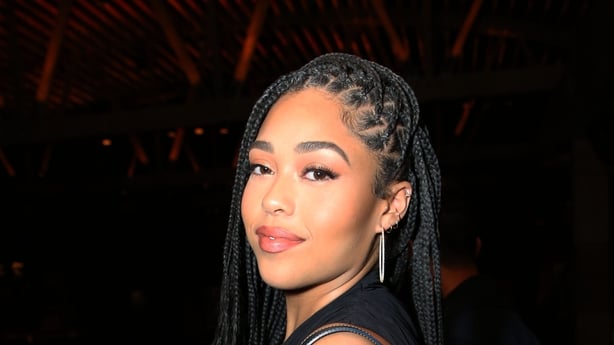 Woods said she hopes she can reunite with Jenner one day and they can be "stronger and happier".
"I love her. That's my homie. I hope everything falls into place and that we can all grow and build our relationships with our family and God and come back together one day and be stronger and happier."
We need your consent to load this Instagram contentWe use Instagram to manage extra content that can set cookies on your device and collect data about your activity. Please review their details and accept them to load the content.Manage Preferences
Jordyn previously opened up about how tough the fall out was on her family and explained how her sister couldn't go to school.
''I just tried to sleep and hope that I'd wake up and this wouldn't be true. Every time you refresh the page it's another person bullying, or wishing death upon me, or telling me something like, 'Your father deserved to die.' I may have done something wrong, but whatever I did, I don't think I deserved this. It's just, it's not fair.
"If I was a weak person, I would have hurt myself. It's even hard for me to say this ... everyone's safety is now ... we can't leave the house. My brother can't go to work. My sister can't go to school. She's 12-years-old. My mother can't even go to the grocery store.''
The full interview is in the September issue of Cosmopolitan, which is on sale from August 1.