Here are some tips on what's worth watching on the telly this weekend between now and Sunday night . . . as always, it's a busy one!
Pick of the weekend
Orange is the New Black, from Friday, Netflix
In its seventh and final season, the ladies of Litchfield come to terms with the fact that prison has changed them forever.
Piper struggles with life on the outside, while life in Max, as corrupt and unjust as ever, goes on without her . . .
Taystee's friendship with Cindy still hangs in the balance as her life sentence looms, Gloria and her kitchen staff are confronted by the hard truth of Polycon's newest profit stream, while others chase drugs or dreams and grapple with the reality of their place in this world.
New or Returning Shows
Punk, 9.00pm Friday, Sky Arts & NOW TV
This four-part docuseries from executive producer John Varvatos and punk legend Iggy Pop features original interviews with America's punk pioneers and the UK's most notorious bands, alongside a blend of rare and unseen photos, gritty archival film and video and a crackling soundtrack.
The series begins with a look back at the Detroit proto-punk scene of 1968, where bands such as The Stooges and MC5 put the 1960s to bed and reinvigorated the New York art music scene in the early '70s, inspiring the New York Dolls and The Ramones and giving outsiders a revolution in which to express themselves.
Then in part two at 10.15pm, The Ramones visit London in 1976 and discover a vibrant UK punk scene, launching a second British invasion of America, culminating in a calamitous US tour for The Sex Pistols.
Here's 1969 from The Stooges' eponymous debut album:
8 Out of 10 Cats Does Countdown, 9.00pm Friday, Channel 4
Jimmy Carr hosts a new run of this fun show. Sean Lock and Miles Jupp take on Jon Richardson and Rose Matafeo in the classic words and numbers quiz. Vic Reeves joins Susie Dent in Dictionary Corner, while maths whizz Rachel Riley looks after the numbers and letters.
Animals at Play, 8.00pm Sunday, BBC Two
The BBC just keeps coming up with cracking nature shows. Interesting angle with this one.
Across the natural world, young animals spend much of their time playing. From cats that love a game of chase to chimps that can solve puzzles, new research now reveals that play is at the heart of almost everything an animal learns.
And some unexpected species are getting in on all the fun and games.
For example, in the jungles of Thailand, clouded leopard cubs are chasing, climbing, jumping on each other and play fighting. And they play these same games over and over again. But it's not just play - it serves a very practical purpose.
The more they play, the more they hone their skills and eventually these cubs will become formidable tree-based hunters.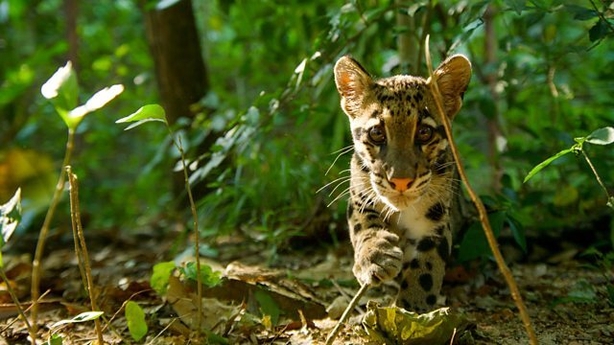 The Misadventures of Romesh Ranganathan, 9.00pm Sunday, BBC Two
Hands up who hates TV stars/personalities who get paid to travel the world and make shows about it?
For most of Romesh Ranganathan's adult life, the only news coming out of Zimbabwe has been bad. Robert Mugabe, the eviction of the white farmers and a general aura of danger have combined to make Zimbabwe a no-go zone in the eyes of the world.
Now, with Mugabe finally gone, Romesh is travelling around the country to find out if it's okay to start holidaying here once more.
Rom is met by Chipo, a teacher who was born and raised in Harare under Mugabe's rule. She wants to take Rom on a grand, epic road trip that takes in stunning National Parks and close-up encounters with rhinos, elephants and cheetahs.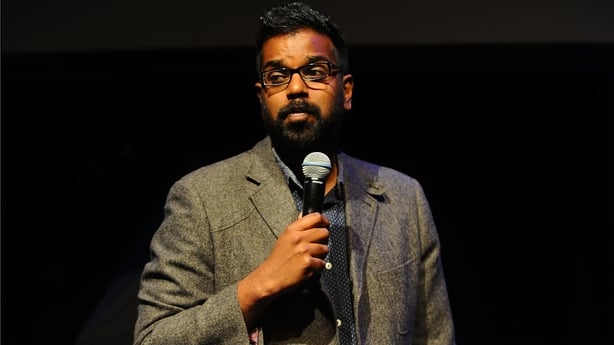 A Fresh Guide to Florence With Fab 5 Freddy, 9.00pm Saturday, BBC Two
This is a bit of an odd one as hip hop pioneer Fred Brathwaite - aka Fab 5 Freddy - goes on a quest to uncover the hidden black figures of Italian Renaissance art.
Taking in superstar artists such as Michelangelo, and powerful patrons such as the Medicis, Fab discovers groundbreaking images of a multi-racial and multi-ethnic society that have slipped through the cracks of art history.
New to Download
Sugar Rush: Season 2, from Friday, Netflix
The show challenging brilliant bakers to create sweet treats that look and taste amazing - all against the clock - returns for a second run.
Hunter March hosts while world-class pastry chefs Candace Nelson and Adriano Zumbo judge.
Girls with Balls, from Friday, Netflix
Stranded in the woods and eyeballed by twisted hunters, members of a women's volleyball team bump it up in the most dangerous game of their lives.
Ending this Weekend
The Voice Kids, 8.00pm Saturday, Virgin Media One
Emma Willis presents the grand final of the junior version of the singing talent contest, giving youngsters aged 7-14 a chance to achieve stardom. It's a slippery slope, folks!
Up for grabs this time is a £30,000 prize fund to contribute to the winning child's musical education, along with a family holiday to Universal Orlando Resort.
Killing Eve, 9.15pm Saturday, BBC One
It's the eighth and final episode of a pretty patchy and often daft second season, although Judy Comer continues to be hugely entertaining as the psychotic Villanelle.
When Eve's (Sandra Oh) mission in Rome is suddenly compromised she has to think fast. Carolyn (Fiona Shaw) briefs Eve on her current status as an employee of the British government and lets Eve choose her own path.
Casualty, 8.25pm Saturday, BBC One
Reliving the events of the previous day and unable to escape her own guilt, Connie (Amanda Mealing) prepares to resign, until Charlie (Derek Thompson) implores her to find another way. But Ciaran (Rick Warden) and Archie (Genesis Lynea) are hot on Connie's heels.
Feeling the pressure, Connie plants a seed of doubt in Duffy's (Cathy Shipton) mind - leaving Duffy wondering if she can trust her own memory.
Agatha Raisin, 9.00pm Friday, Sky One & NOW TV
In the final mystery of this second season, one of Agatha's friends, Sarah, is accused of murder when a handsome and popular new curate is found dead.
Agatha has to dig into the curate's past and unearth a few skeletons if she has any hope of clearing Sarah's name.
Gotham, 10.00pm Sunday, E4
The fifth and final season of the US drama telling the origin story of Gotham's villains and vigilantes concludes.
In a flash forward ten years into the future, Bruce Wayne is set to return to Gotham for the opening of the new Wayne Tower, while a series of crimes leads Gordon to believe Penguin and The Riddler are up to their old tricks.
Celebrity Crystal Maze, 8.00pm Friday, Channel 4
Richard Ayoade guides a team of intrepid celebrities through the maze for one final time.
They include Strictly's Oti Mabuse and Naked Attraction's Anna Richardson, Love Island winner Jack Fincham and comedian Russell Kane, all ably led by 'dad vibe' award-winning actor and League of Gentlemen's Steve Pemberton.
Weekend movies
The Third Man, 12.40pm Sunday, BBC Two
Preceded by an excellent Talking Pictures special on Orson Welles at 11.55am, here's the Great One starring alongside Joseph Cotton in this classic, post-WWII drama.
American writer Holly Martins (Cotton) goes to Vienna at the invitation of his old friend Harry Lime (Welles), only to be told Harry has died.
But a curious Martins finds the circumstances surrounding his pal's death fail to add up and goes in search of the truth - and he's completely unprepared for the ugly secrets he uncovers.
Toy Story 2, 7.05pm Saturday, RTÉ One
The toys are back in town for this hugely enjoyable sequel, which sees Woody get stolen by an unscrupulous toy collector, who knows he is worth a fortune.
Fearless Space Ranger Buzz Lightyear leads a daring mission across town to rescue him. But when they reach Woody, he's contemplating on spending the rest of his days languishing in the safety of a museum rather than face the prospect of his owner growing up.
Johnny English Strikes Again, 8.00pm Saturday, Sky Cinema Premiere & NOW TV
The secret intelligence agent with questionable intelligence is back as Rowan Atkinson returns as the titular spy.
When a cyberattack reveals the identities of all undercover agents in Britain, Johnny English is dragged out of retirement to find the high-tech terrorists for Queen and Country.
The problem is, English hasn't particularly been keeping up with modern trends in technology. So, the clueless spy must grapple with tablets, smartphones and virtual reality to find the hackers and save the day.
Don't Miss
Love Island USA, 10.00pm Sunday, Virgin Media Two
If you're one of those people who have become addicted to Love Island and dread Monday's finale, this should be the ideal pick-me-up.
Just after Sunday's penultimate episode of Love Island, Arielle Vandenberg hosts the American version of the relationship-based reality show, with singletons competing to pair off while living in isolation from the outside world in a villa in Fiji.
Box Set Binge
Nashville, Sky Box Sets
Take a toe-tapping trip to America's Deep South with this compelling country music drama starring Friday Night Lights' Connie Britton and Heroes' Hayden Panettiere.
This hugely entertaining show started out by focusing on the rivalry between Rayna Jaymes, the established Queen of Country Music (Britton) and young sensation Juliette Barnes (Panettiere), but there's so much more to this soapy look at life in Nashville.
Loads of great characters, some really good songs, and enough soapy situations to keep things rattling along - what more could you ask for?
Click here for full TV listings