A new thriller, The Chain, by Northern Irish crime writer Adrian McKinty is in the running to be picked as the 'Big Summer Read' by The Tonight Show in the US.
Five books have been put forward for the show's summer book club and a public vote decides which one will feature on the popular chat show, which is presented by Jimmy Fallon.
McKinty himself has appealed for votes, saying that two years ago he was homeless and that to appear on the show with his family would be a dream come true.
HUGE THANK YOU to e'one who has voted for The Chain

This wd be a dream come true for me & my family. 2 yrs ago we were evicted & homeless & now w your help I cd be a writer talking about my book on the Tonight Show!

Vote here as often as you can!https://t.co/DOhWi6zJh6

RT pic.twitter.com/pVAl43rYrx

— Adrian McKinty (@adrianmckinty) July 23, 2019
McKinty is the award-winning writer of books including the Sean Duffy series, set in Northern Ireland during the Troubles. However in recent years he had been finding it difficult to make a living from writing and had started driving an Uber to make money.
Following advice from a new agent, he then wrote The Chain, a US-based thriller, which netted him a six-figure English language book deal and a seven-figure film deal.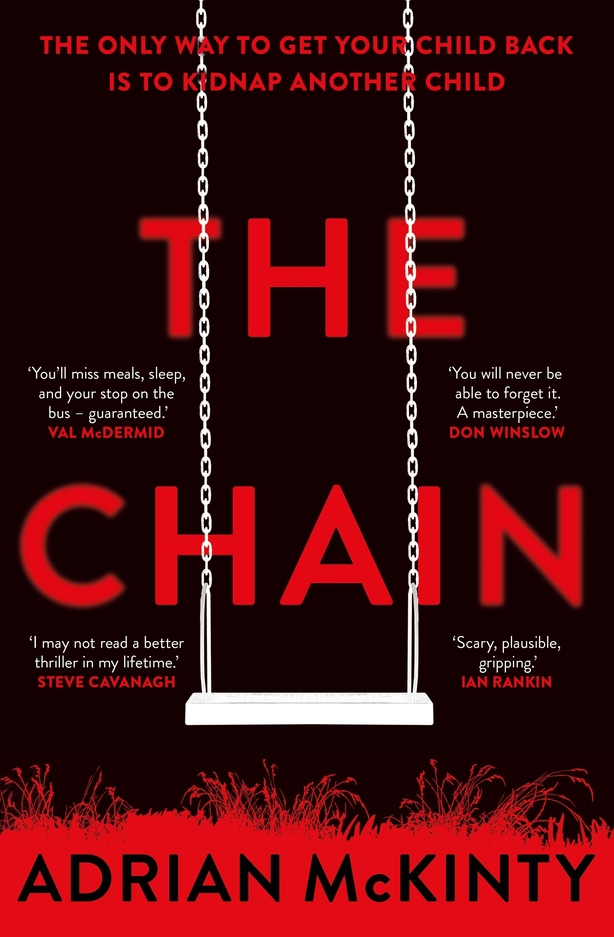 The Chain is the story of a kidnapping with a difference. In the book, parents are told their children have been kidnapped and they have to kidnap another child in order to achieve the release of their loved one.
2 points in it.

We're behind but we're fightin' Irish ☘️

Vote for The Chain below & me & my two little girls go on the Tonight Show

amazing since just 2 years ago we were evicted & homeless

vote here:https://t.co/DOhWi6zJh6

RT

REGARDLESS OF THE RESULT THANK YOU ALL

😍 pic.twitter.com/alhmfZqmED

— Adrian McKinty (@adrianmckinty) July 24, 2019
McKinty is second at the moment in the public vote, trailing by 2% behind Ask Again, Yes, a cross-generational family drama set in upstate New York.
The Tonight Show Summer Read vote is online and voting closes on Thursday. You can vote here.