Michael and Francesca have become the latest couple to leave the Love Island villa.
After a public vote put the three couples with the lowest votes in danger - Michael and Francesca, Chris and Harley and Anna and Jordan - the saved islanders then decided their fate.
All of the couples vote for Anna and Jordan, bar Ovie and India who decide upon Chris and Harley.
With no votes, Michael and Francesca had to go.
Afterwards, Francesca described her time on Love Island as "just amazing. The best experience. I learnt so much about myself in there and it was a massive life lesson for me. I made great memories and great friends in a short amount of time. It was a very positive experience."
Michael was of a similar opinion, saying: "It's been the most amazing experience of my life. I've made tremendous friends who I would now consider family.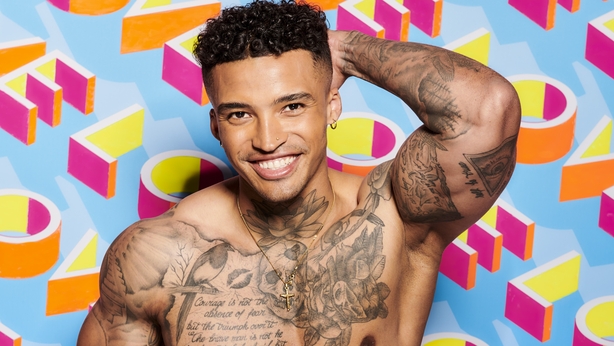 "The people in there have been the easiest people to get along with, and at the same time the toughest. They have helped me through certain situations when I've been at a low point and also been understanding of when I've made decisions that were right for me."
As for their highlights, Francesca had plenty – but was in no doubt about the best one of all.
"Definitely Jordan and Anna becoming a couple and all of us jumping in the pool when we found out – it was an amazing feeling," she recalled.
"The challenges were always good. I was probably closest to Belle, she was the girl I was closest to. I love Anna too. We spoke a lot. Towards the end as well I really warmed to Amber so much."
Michael also warmed to Amber, and several others in the group, and had nothing but positives to recall from his time on Love Island.
The top highlight for him was "Making some of the best friends I've ever made and doing some of the funniest challenges ever. Making a friend in Amber, and also finding Joanna.
"Anton from day one I knew would be a great friend - when he said he wanted to couple up with me, I knew we would get along really well. I also had great bonds with Danny, Jordan, Curtis and Tommy."
As for the eventual winner, Francesca is pretty sure who she thinks will make it, while Michael reckons two couples could go the distance and triumph in this year's competition.
"Belle and Anton," says Francesca. "They care so much about each other. They took care of me as well really well."
Michael says: "I think Tommy and Molly-Mae will go the distance and Curtis and Maura because of how things have developed between them. Maura seems very into him.
"I'm also backing Belle and Anton. As much as they bicker, he's never handled a girl like Belle and she loves all the silly things about him."
Love Island continues nightly on Virgin Media Two