Coronation Street star Stirling Gallacher has opened up about the backlash her character Paula Martin is about to encounter.
Paula faces an angry reaction from Sophie (Brooke Vincent) and Kevin Webster (Michael Le Vell) next week after she unintentionally puts their family in danger.
She moves in with Sophie and Kevin at Number 13 after two mysterious break-ins at her house. Then a criminal she has been working against breaks into Kevin's house while his young son Jack (Kyran Bowes) is at home alone.
Stirling says: "She is dealing with some nasty folk and she has found herself in a very dangerous situation, just by doing her job. She is very scared by what is happening and is out of her depth."
As for when Sophie asks her to move in with the Websters, Stirling acknowledges that Paula's happiness at this turn of events is overshadowed by the negatives going on in her life.
"She is pleased and relieved but secretly wary," she says. "It is a big step for them and with everything that is going on it is not really the right time but she doesn't want to be at home on her own.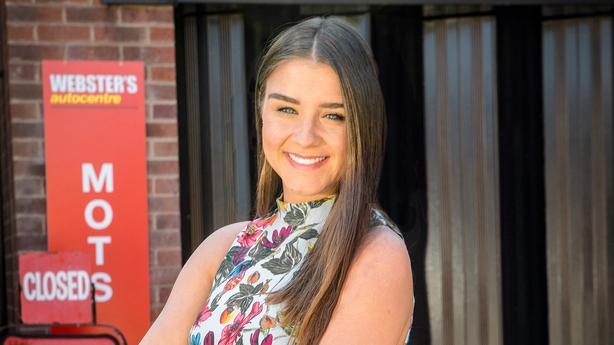 "I don't think Paula would have made a conscious choice to endanger Sophie or her family in her own interests but fear can skew a person's judgment and Paula is way more scared than she is letting on.
She adds: "I believe there were legal protocols that meant she couldn't talk about the kind of cases she was involved in."
"Paula has really missed being with Sophie and while she hadn't pinned down how it would happen or if it was indeed possible, I think she had thought at length about the possibility of them reuniting in the time they were apart.
"I think they are a good, but un-obvious match and in lots of ways it would be fascinating to watch them evolve."
And when the break-in occurs, Paula feels guilty about young Jack facing a really dangerous situation in his own home.
"Yes of course! She's  mortified," says Stirling. "To put a small child at risk like that is awful."
Coronation Street continues on Monday on Virgin Media One