Here are some tips on what's worth watching on the telly this Moon-tastic weekend between now and Sunday night . . . as always, it's a busy one!
Pick of the weekend
50 Years: to the Moon and Back, 6.35pm Saturday, RTÉ One
Presented by Áine Lawlor in front of a live studio audience, RTÉ commemorates 50 years to the day since the first moon landing with this special from Blackrock Castle Observatory in Cork.
This 90-minute programme will bring audiences on a journey to relive the moment that changed the world forever, as Neil Armstrong took his - and our - first steps on the moon.
From our own mission control room, we'll have legendary space correspondent Leo Enright and a panel of experts including astronaut Cady Coleman who will detail the multiple unforeseen dangers encountered by Michael Collins, Buzz Aldrin and Neil Armstrong on their eight-day voyage.
New or Returning Shows
The Lateish Show with Mo Gilligan, 10.00pm Friday, Channel 4
RTS award-winning and Bafta-nominated comedian and actor Mo Gilligan shot to fame with his sell-out Coupla Cans tour across the UK. After his success, he went on to co-host The Big Narstie Show.
Here, boxer Tyson Fury, singer Jessie J and comedy actors Steve Coogan and Asim Chaudhry join Mo for the first edition of his own show, in which he chews the fat over celebrity culture and fronts iconic studio games where viewers at home have a chance to win prizes.
Here's Mo on The Big Narstie:
The Swingers, 11.00pm Sunday, Channel 4
It's season three of the intense Dutch drama about a group of neighbours.
After the confrontation with Steef last time out, things seem to have calmed down in the neighbourhood.
Peter and Eva, picking up their life in the suburbs, are getting married and hope to gain custody of two-year-old Roosje so that they can be a family at last - but could a secret get out and threaten their plans?
First Night at the Proms, 7.30pm Friday, BBC Two
Katie Derham presents live from London's Royal Albert Hall, as the BBC Symphony Orchestra and choral forces are conducted by Karina Canellakis.
They begin the season with a brand-new commission by Zosha Di Castri marking the 50th anniversary of Apollo 11's mission to the moon, the first manned mission to land on its surface.
Continues at 8.30pm on BBC Four.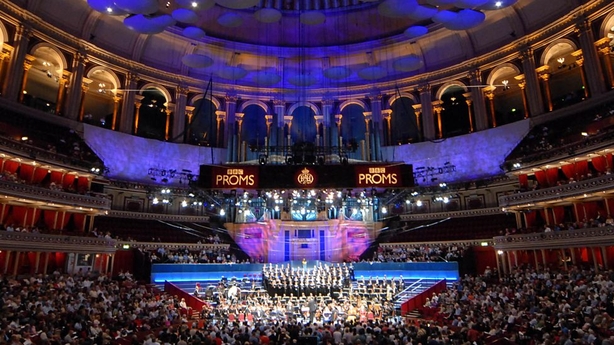 BBC Proms, 7.00pm Sunday, BBC Four
Katie Derham and Jess Gillam introduce this Prom from the Royal Albert Hall. Violinist Joshua Bell performs Dvorák's Violin Concerto with the Bamberg Symphony Orchestra, conducted by Jakob Hru a, followed by Smetana's legendary Má Vlast'.
Expeditions with Steve Backshall, 8.00pm Sunday, Dave
The naturalist Steve Backshall ventures into uncharted territory in pursuit of new discoveries as he takes on physical challenges, encounters extraordinary wildlife and meets remarkable people.
In the opening programme, Backshall and a team of climbers and jungle survival experts head into the ancient landscape of South America's Guiana Shield.
This vast wilderness of pristine forests and towering table-top mountains is one of the most inaccessible terrains on the planet.
Ed Balls – Trump's America, 11.30pm Sunday, RTÉ 2
If you missed this on the Beeb, it's well worth a look: some of it is even more jaw-dropping than you can imagine.
Ed Balls travels to America's Deep South. Ed joins the 15,000 Americans heading to the Rednecks with Paychecks festival - the ultimate celebration of Southern Pride.
Here's Ed Balls talking about the show:
New to Download
Comedians in Cars Getting Coffee, from Friday, Netflix
The legendary Jerry Seinfeld's roving talk show combines coffee, laughs and vintage cars into quirky, caffeine-fueled adventures with the sharpest minds in comedy.
Oh, and Ricky Gervais.
Queer Eye: Season 4, from Friday, Netflix
The Fab Five are back in Kansas City, Missouri! Join Antoni, Bobby, Jonathan, Karamo and Tan for a new group of inspirational heroes, jaw-dropping makeovers and tons of happy tears!
Last Chance U: INDY: Part 2, from Friday, Netflix
The Emmy-nominated documentary series returns to give viewers an intense, unfiltered look at the junior college football programme at Independence Community College (ICC).
Entering his third season with ICC and second season on Last Chance U, Coach Brown has assembled a new-look team. With some new and returning faces, this season captures the Pirates fall from grace that leaves the coaches and the town looking for change.
Ending this Weekend
Moon Landing Live, 8.00pm Saturday, Channel 4
The final stages of the Apollo 11 mission, this follows in real time the recordings of Neil Armstrong and Buzz Aldrin negotiating the final descent to the lunar surface, while Michael Collins remains in lunar orbit.
The programme features footage from the two astronauts' cameras, including the positioning of the American flag, as well as their call to then US President Richard Nixon. It also follows the trio's perilous return journey to Earth.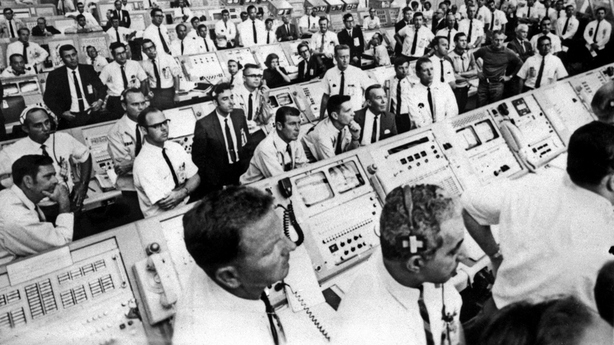 Weekend movies
First Man, 8.00pm Saturday, Sky Cinema Premiere
Excellent and surprisingly low key biopic about a truly remarkable man: American astronaut Neil Armstrong.
Based on the book First Man: The Life of Neil A Armstrong by James R Hansen, the film stars Ryan Gosling as Neil Armstrong, with Claire Foy, Jason Clarke, Kyle Chandler, Corey Stoll, Ciarán Hinds, Christopher Abbott, Patrick Fugit, and Lukas Haas.
It follows the years leading up to the Apollo 11 mission to the Moon in 1969, and manages to avoid any jingoistic or flag-waving nonsense, concentrating on the people involved and their achievements, particularly Armstrong.
T2: Trainspotting, 9.30pm Saturday, Channel 4
Here's Danny Boyle's sequel to the original Trainspotting, reuniting characters played by Ewan McGregor, Robert Carlyle, Ewen Bremner and Jonny Lee Miller.
Recovering heroin addict Mark Renton returns to his Edinburgh roots after 20 years living overseas, hoping to make peace with the friends he abandoned at the end of the original film.
Starting over proves far from easy though, especially when old partner in crime (and general lunatic) Begbie escapes from prison, still brooding on Renton's betrayal.
Philomena, 10.20pm Saturday, BBC One
Judi Dench and Steve Coogan star in this drama based on the book The Lost Child of Philomena Lee.
A teenager in 1950s' Ireland becomes pregnant, and is sent to a home for `fallen women', while her baby is forcibly taken from her and sent to America to be adopted.
Fifty years later, she meets a disillusioned political journalist who helps to reunite her with her son.
Don't Miss
A Night in with Bros, 10.00pm Friday, BBC Four
Brothers Matt and Luke Goss look back on some of their most memorable moments as part of the late 1980s' group Bros, discussing the shows, music and films that have inspired them.
The duo also share previously unseen moments from the filming of the recent, hugely-entertaining documentary After the Screaming Stops, as well as reflecting on how they have changed over the decades.
Here's the trailer for After the Screaming Stops:
Box Set Binge
It's Always Sunny in Philadelphia, Netflix
With 13 seasons of this post-Seinfeld sitcom to choose from, it's going to take a lot more than one weekend to binge your way through this show's entire back catalogue.
In a nutshell, it's a comedy about brother and sister Dennis and Dee Reynolds and their friends Charlie and Mac who all co-own the Irish bar called Paddy's Pub in Philadelphia.
Together, along with Frank Reynolds, played by a brilliant Danny DeVito, they form a group of the worst people in America.
Click here for full TV listings