You may have heard that this week marks the 50th anniversary of the moon landing but it's also half a century since David Bowie released his breakthrough hit, Space Oddity.
The song was first released on July 11th 1969, just days before the inaugural moon landing, and gave most people their first taste of an artist who would go on to make space exploration and sci-fi a central theme of his work.
To celebrate these cosmic events, Parlophone Records has launched the new David Bowie Space Oddity x Unlock The Moon Experience.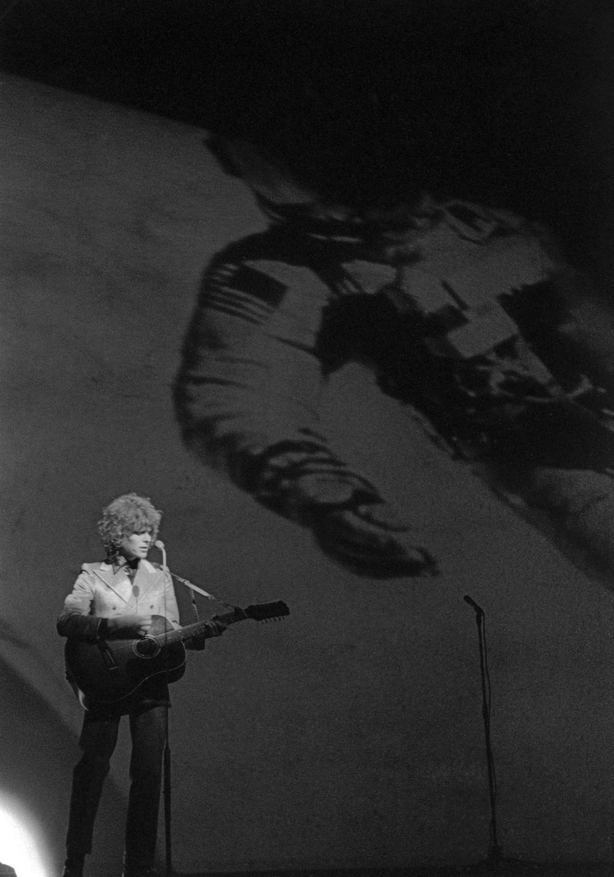 The website (www.spaceoddity50.com) allows users to direct their phone's camera towards the moon and, once perfectly aligned, unlock the brand new 2019 Tony Visconti mix of Space Oddity before the track is released as a digital single for streaming and digital download.
A new Space Oddity video will also be premiered in its entirety on July 20th during Apollo 11: A 50th Anniversary Celebration - One Small Step, One Giant Leap, a one-night-only tribute to the 1969 moon landing from the American National Symphony Orchestra, in collaboration with NASA on Saturday, July 20 at the Kennedy Center Concert Hall in Washington DC.
Parlophone also released a double 7-inch single of Space Oddity on July 12th, featuring both the original mono version plus the original B-side Wild Eyed Boy From Freecloud and brand new 2019 mixes of each by Tony Visconti.
The single edit of the new 2019 Tony Visconti mix of Space Oddity will also be available for streaming and digital download here.
More music news, reviews and interviews here