There are documentaries about UK politician Boris Johnson and climate protest group Extinction Rebellion, while Better Things and GameFace both return for a second run . . .
Pick of the Day
The Invention of Boris Johnson, 9.00pm, Channel 4
Millions of words have been used to describe Boris Johnson and his suitability to be the UK's next Prime Minister. None is more illuminating than those spoken and written by Johnson himself. To some, he's a charismatic, straight-talking and blessed with a unique ability to connect with the public. To others he's untrustworthy and incompetent - unfit for the highest public office. How better to judge him than by a forensic examination of the things he has put his name to? As he competes with Jeremy Hunt to become UK Prime Minister, this documentary sifts through hours of forgotten archive interviews and newspaper columns to build a compelling picture of the man and his track record, largely in his own words.
New or Returning Shows
GameFace, 10.00pm, Channel 4
Roisin Conaty's award-winning comedy is back for a second run - which should be good news for anyone missing Fleabag and/or Broad City.
Conaty stars as Marcella, an aspiring actress with a chaotic life and big dreams. In the first episode, Marcella (Roisin Conaty) takes her driving test and goes on a date with her driving instructor Jon (Damien Molony).
Meanwhile, Marcella continues life coaching sessions with her therapist (Karl Theobald) and his student Frances (Eliot Salt), visits her mother (Pauline McLynn) and finds her ex, Simon (Dustin Demri-Burns), in a compromising position.
Our Cops in the North, 9.00pm, BBC One
This new observational documentary series follows the work of Northumbria Police across Newcastle, Sunderland and beyond, telling stories of the force's officers and victims of crime.
In the first episode, police in Sunderland come to the aid of a 70-year-old who has been robbed at knife-point by masked assailants, who have made off with £15,000 in cash.
In a secluded hamlet where sheep outnumber people, PC Curtis Ritchie investigates the theft of a vintage Land Rover Defender, which turns out to be one of many vehicles stolen on the same night.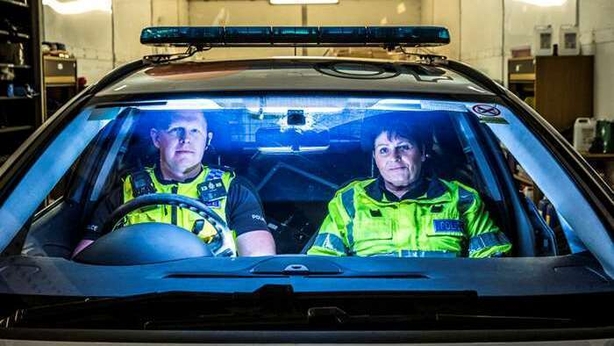 Extinction Rebellion: Last Chance to Save the World? 10.55pm, BBC One
Reporter Ben Zand follows climate-change protest group Extinction Rebellion for four months, as they prepare for 11 days of protest, taking over and occupying various locations in London.
The film also focuses on three young people who have been inspired to join and lead the protests. Zand speaks to Roger Hallam, the leader of the movement, who has spent years academically researching tactics for social change.
He also challenges Hallam on his methods and asks whether it is justifiable to encourage young people to break the law.
Remarkable Places to Eat, 8.00pm, BBC Two
Leading chefs take maitre d' and UK First Dates star Fred Sirieix to experience dining at their favourite restaurants and explore what goes into making them so special.
First up, Fred heads to Venice in the company of chef-restaurateur Angela Hartnett whose Italian family heritage has given her a lifelong love of Italian food.
She takes him enjoy the simple but stunning food at her favourite restaurant Osteria Alle Testiere and the unforgettable service at Caffè Florian - one of the oldest cafes in Europe.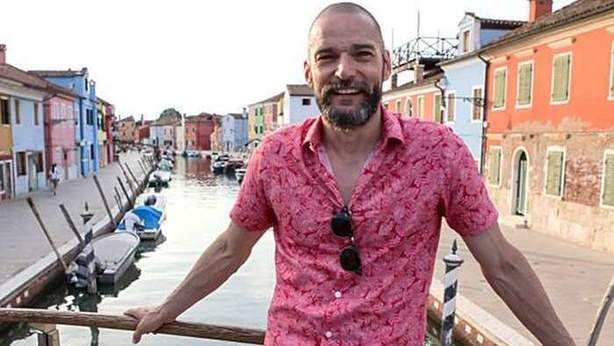 Ending Tonight
90 Day Fiance: Happily Ever After, 10.00pm, TLC
It's the end-of-season episode - on a night of back-to-back 90DF - where some of those involved get to look back with their own juicy takes on the drama that ensued in previous episodes.
Don't Miss
Better Things, 10.00pm, BBC Two
The great Pamela Adlon - small but mouthy, you just gotta love her - is back for a second season of her dramedy about Sam Fox, a working mother trying to balance a Hollywood career and life with three daughters.
In this opener, Sam is concerned that her teenage daughter Max is seeing 35-year-old Arturo, and that his brother seems to have the hots for older women - namely herself.
Click here for full TV listings