Netflix has removed a controversial suicide scene from its drama 13 Reason Why, two years after the first season of the show aired.
The series aired in 2017 and tells the story of a teenage girl who sends a classmate 13 audio recordings before taking her own life. It had been accused of "glamourising" teen suicide.
The streaming service has now announced in a statement that the three-minute-long sequence from the show's first season, which depicts the central character taking her own life in graphic detail, has been re-edited on the advice of medical experts.
Netflix said that the version hosted online omits the scene of Hannah (Katherine Langford) taking her own life and goes to a later scene that shows her parents reacting to her death.
An update on 13 Reasons Why

If you or someone you know needs help finding crisis resources please visit https://t.co/cNtjtuNG1p pic.twitter.com/SxGjbYpZF6

— Netflix US (@netflix) July 16, 2019
The statement on Twitter read: "We've heard from many young people that 13 Reasons Why encouraged them to start conversations about difficult issues like depression and suicide and get help - often for the first time.
"As we prepare to launch season three later this summer, we've been mindful about the ongoing debate around the show.
"So, on the advice of medical experts, including Dr Christine Moutier, Chief Medical Officer at the American Foundation for Suicide Prevention, we've decided with creator Brian Yorkey and the producers of 13 Reasons Why to edit the scene in which Hannah takes her own life from season one."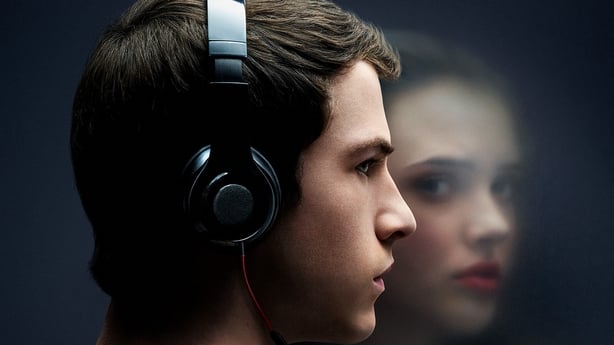 The Samaritans said it "welcomed" Netflix's decision.
"While covering difficult topics in drama can help to increase understanding and encourage people to seek help, it's important this is done in a responsible way due to the evidenced risks associated with covering this topic in the media", the charity said in a statement.
"Programme makers should always seek advice from experts on the portrayal of suicide, to ensure any risk to vulnerable viewers is minimised."
A third season of 13 Reasons Why is due later this year.
If you have been affected by any of the issues raised in this story you can contact Pieta House 24/7 Helpline 1800 247 247 or the Samaritans Helpline 116 123.