There's a documentary about Facebook, Elementary's back for a final season, and there's some more Moon-related shows to enjoy . . .
Pick of the Day
Inside the Social Network: Facebook's Difficult Year, 9.00pm, BBC Two
Apparently this is a fascinating glimpse into Facebook and its various headquarters dotted around the world - including Dublin, of course.
These are places where food and drink are free, employees can skateboard and scoot around the corridors, and where the walls are dotted with inspirational posters, and there are Facebook Walls where staff can scribble down whatever's on their minds.
New or Returning Shows
Elementary, 9.00pm, Sky Witness & NOW TV
It's the farewell season for the modern-day adventures of Jonny Lee Miller's Sherlock Holmes and Lucy Liu's Dr Watson as Elementary begins its seventh run.
In this opening episode, Holmes and Watson's new careers as consultants for Scotland Yard in London take them inside the tabloid journalism industry when a popular model is the victim of an acid attack.
Also, as Watson grows increasingly homesick for New York, Captain Gregson is wracked with guilt over his unresolved rift with his former consultants.
Chasing the Moon, 8.00pm, BBC Four
This series features stories detailing America's determination to put a man on the moon ahead of Soviet Russia, beginning with the launch that started the Space Race.
It was October 1957 when Soviet scientists sent Sputnik 1 - a beach ball-sized, radio-transmitting aluminium alloy sphere - into orbit. The satellite caused a sensation.
Amid Cold War tensions, the Soviet Union's accomplishment signalled a dramatic technological advantage and American felt it had little choice but to join the Space Race.
House of Art, 10.35pm, RTÉ One
Mick O'Dea presents this documentary exploring key portraits hanging on the walls of Leinster House, the centre of power in Ireland.
They include paintings of Eamon De Valera, Austin Stack and Michael Collins, and works by William Orpen, Leo Whelan, Maurice MacGonigal, Sean O'Sullivan, John Kelly, Edward McGuire and Carey Clark.
The South Bank Show, 10.00pm, Sky Arts & NOW TV
Edited and presented by Melvyn Bragg, The South Bank Show is back to profile more of the most celebrated and popular British television drama writers working today.
Jed Mercurio is the man behind drama sensations Bodyguard and Line of Duty - two television series that have achieved the rare accolade of record-breaking viewing figures and rave reviews.
Here, Bragg talks to Mercurio about how his experiences working as a doctor fueled his early work, and how his commitment to authenticity shapes his meticulously-plotted scripts.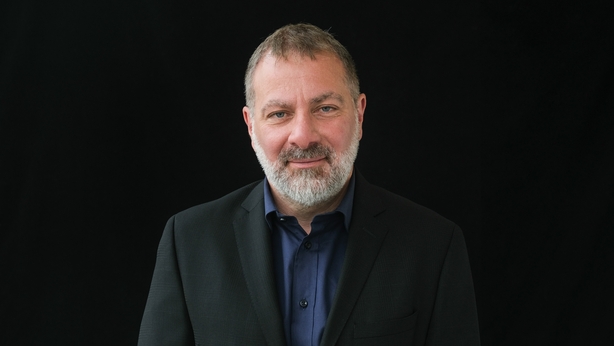 New to Download
Frankenstein's Monster's Monster, Frankenstein, Netflix
In this new mockumentary, Stranger Things' actor David Harbour uncovers lost footage from his father's televised stage play, Frankenstein's Monster's Monster, Frankenstein.
With appearances by Alfred Molina, Kate Berlant, and more special guests, Harbour explores the depths of his family's acting lineage to gain insight into his father's legacy - all in 28-minutes.
Ending Tonight
Dark Money, 9.00pm, BBC One
In this fourth and final episode of the topical drama about a family impacted by a Hollywood filmmaker's acts of sexual abuse, we find out whether Isaac is alive or dead.
Meanwhile, Manny and Sam meet with lawyer Brett Huntley, who confronts them about the Jotham-related newspaper stories. When Sam refuses to comply with his demands, Brett threatens to dig into their past, insinuating it's not just Manny who has been unfaithful.
Don't Miss
8 Days: to the Moon and Back, 7.00pm, RTÉ 2
If you missed this on BBC Two last Wednesday, you're in luck.
Featuring declassified cockpit audio recorded by the astronauts, cutting-edge digital effects and dramatised performances to tell the story of Apollo 11 as it happened.
Viewers can hear every word Neil Armstrong, Buzz Aldrin and Michael Collins said, from moments of high drama to the constant banter on their long and dangerous journey.
Click here for full TV listings