Arnold Schwarzenegger has snapped back on Twitter after US President Donald Trump bizarrely claimed he had died.
During a 'Social Media Summit' at the White House on Thursday, Trump made the strange statement about the actor-turned-politician.
Reporter Hunter Walker tweeted that Trump said he had seen the former governor of California die.
"Arnold Schwarzenegger ... You know what? He died ... I was there," Trump is reported to have said.
"Arnold Schwarzenegger ... You know what? He died ... I was there." - President Donald J. Trump — Arnold Schwarzenegger is, in fact, alive

— Hunter Walker (@hunterw) July 11, 2019
It appears that Trump was speaking figuratively and was referring to Terminator star Schwarzenneger's ratings while at the helm of The Apprentice.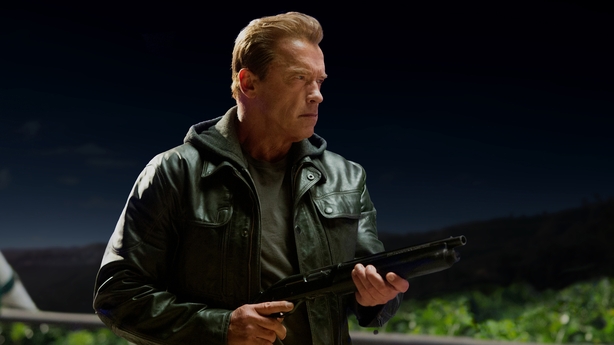 However, Schwarzenegger has now tweeted a response to Trump's statement.
The Terminator actor replied in a tweet that he was very much alive, writing: "I'm still here."
He added jokingly in reference to Trumps's elusive tax returns: "Want to compare tax returns @realDonaldTrump?"
I'm still here. Want to compare tax returns, @realDonaldTrump? https://t.co/lMQHsE1bQK

— Arnold (@Schwarzenegger) July 11, 2019
Schwarzenegger sent a further tweet out to the American president saying:
Instead of being distracted by television ratings, let's fix our politics. The only way to drain the swamp is by letting the voters pick their politicians, instead of continuing to let the politicians pick their voters. #terminategerrymandering https://t.co/EVsSC34QSU

— Arnold (@Schwarzenegger) July 12, 2019
The feud between Schwarzenegger and Trump began in 2016 when Schwarzenegger declared he would not be supporting Trump as a candidate for the presidency.
As proud as I am to label myself a Republican, there is one label that I hold above all else - American. My full statement: pic.twitter.com/biRvY8S3aZ

— Arnold (@Schwarzenegger) October 8, 2016
The pair also have been at logger heads over Schwarzenegger leaving Celebrity Apprentice in 2017, claiming that there was "baggage" brought with Trump's association.
Speaking to Empire Magazine, the True Lies actor said at the time: "It's not about the show," Schwarzenegger notes of his resignation, "because everyone I ran into came up to me and said, 'I love the show... but I turned it off because as soon as I read Trump's name I'm outta there!'
"When people found out that Trump was still involved as executive producer and was still receiving money from the show, then half the people (started) boycotting it."
"I learned a lot, I had a great time, it was a really great opportunity, but under the circumstances I don't want to do it again," he added.