Here are some tips on what's worth watching on the telly this weekend between now and Sunday night . . . as always, it's a busy one!
Pick of the weekend
Poldark, 9.00pm Sunday, BBC One
As the fifth and final season of this hugely popular period drama starring Aidan Turner begins, the Poldarks look forward to life together in peace, but a plea from Ross's old Army Colonel, Ned Despard (Vincent Regan), leads him to the capital.
As Demelza (Eleanor Tomlinson) manages their affairs in Cornwall she encounters disenchantment and a new opponent, Tess (Sofia Oxenham).
George (Jack Farthing) meanwhile struggles to engage with the world after Elizabeth's death and it falls to Cary (Pip Torrens) to expand the family empire - as Valentine (Woody Norman) struggles to find his place within it.
Arriving in London, Ross (Aidan Turner) finds a city gripped with paranoia, and is determined to save Ned from the conspiracy that imprisoned him.
New or Returning Shows
Atlanta, 10.00pm Saturday, BBC Two
If you missed this on UK satellite channel Fox, here's the terrestrial debut of the second season of Donald Glover's superb and quite unique dramedy.
And even if you have seen it already, you'll probably take another look. It's certainly worth it. This opening episode is an absolute hoot.
Al sends Earn over to their Uncle Willy's to smooth things over when Willy locks his girlfriend in the bedroom. Darius notices a weird atmosphere, which has probably got something to do with the alligator that's taken up residence in the bathroom.
Classic Album: The Crickets – The 'Chirping' Crickets, 9.00pm Friday, BBC Four
A look at the making of the 1957 album, the debut from The Crickets, and the only one featuring Buddy Holly to be released during his tragically brief career, which ended with his death in a plane crash on February 3, 1959.
He was just 22 years of age.
The album highlights Holly's skill as a singer, a pioneering guitarist and a truly gifted songwriter in an age when few of his peers composed their own material.
Contributors to this documentary include former band member Jerry Allison, Cliff Richard, and writers John Beecher and Frank Blanas.
Here's Not Fade Away:
TV's Black Renaissance: Reggie Yates in Hollywood, 9.00pm Friday, BBC Two
Reggie Yates (below) hosts this documentary exploring how a wave of hit shows written by and starring African-American talent is shaking up the TV industry in Tinseltown.
Yates travels to LA to meet some of the stars, writers and directors of shows such as Atlanta, Dear White People and Insecure, including Mahershala Ali, Caleb McLaughlin, Lena Waithe and Justin Simien, and tackles some of the Trump-era America questions that their work addresses.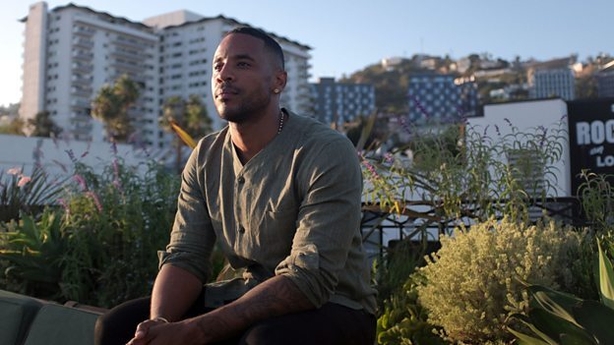 The Godfathers of Hardcore, 9.00pm Saturday, Sky Arts & NOW TV
Roger Miret and Vinnie Stigma are the lynchpins of the New York Hardcore scene, with their band Agnostic Front playing a key role in defining, shaping and establishing the sound and cultural code of conduct for the movement.
Unlike the dozens of bands that have come and gone, leaving their musical footprint along the way, Agnostic Front are still going strong, 11 studio albums into their 30-plus year career.
Here's For My Family:
Manchester International Festival: Welcoming the World, 11.05pm Friday, BBC Two
The event, which takes place every two years, got under way on Thursday with Yoko Ono's Bells for Peace, a mass-participatory artwork that invited thousands of people to ring and sing out for peace.
Film fans will be fascinated by the participation of David Lynch (below). His contribution includes the largest exhibition of his visual art ever assembled in the UK, as well as film screenings and gigs inspired by his work.
There's also a look at Idris Elba and Kwame Kwei-Armah first collaboration, and Maxine Peake and Sarah Frankcom's theatrical insight into Velvet Underground singer Nico.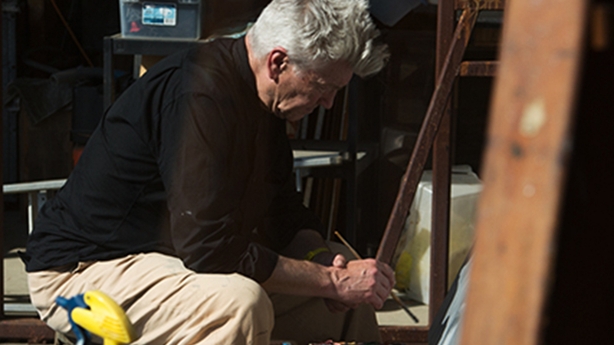 Agatha Raisin, 9.00pm Friday, Sky One & NOW TV
Ashley Jensen returns as the PR-guru-turned-amateur-sleuth in three double-length servings of the Cotswold-based detective series inspired by MC Beaton's bestselling whodunnit novels.
Returning to the quaint hamlet after a spell away, Agatha gets embroiled in another mystery when her arrogant but brilliant hair stylist, dubbed 'The Wizard of Evesham', becomes the centre of a maelstrom involving blackmail, conspiracy and murder.
Paris: the Golden Twenties, 9.00pm Sunday, Sky Arts & NOW TV
It was a place where artists such as James Joyce (below), Maurice Chevalier, Mistinguett, Picasso, Coco Chanel, Francis Scott Fitzgerald and Man Ray all produced their most famous works.
Marked by parties, avant-garde effervescence and a desire to invent a new world, this documentary immerses itself in the Paris of the 1920s - a period celebrated as having a magical freedom in the period between the two world wars.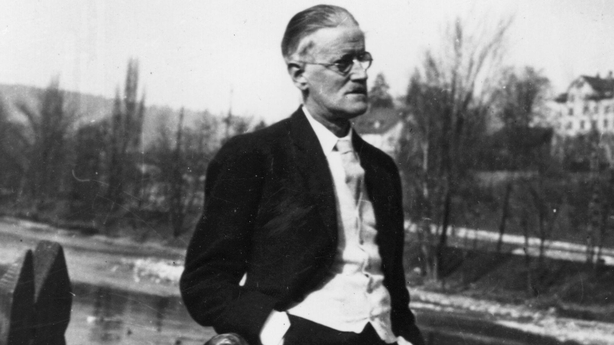 New to Download
You Me Her: Season 4, from Friday, Netflix
The American-Canadian dramedy returns. After tying the knot in a commitment ceremony, Emma, Jack and Izzy negotiate suburban life on the road toward parenthood.
Extreme Engagement, from Friday, Netflix
An engaged twosome take their love on a tour of the planet and test their commitment as they explore eight cultures' marriage traditions in the span of one year.
Kidnapping Stella, from Friday, Netflix
Snatched off the street and held for ransom, a bound and gagged woman uses her limited powers to derail her two masked abductors' carefully laid plans.
Point Blank, from Friday, Netflix
To save his pregnant wife, an emergency room nurse teams up with an injured murder suspect in a race against time, rival criminals and renegade cops.
Poms, from Friday, Netflix
Diane Keaton, Pam Grier and Jacki Weaver star in this comedy about life in a retirement community. The residents are anything but retiring as a group of young-at-heart senior ladies decide to pull out the pom-poms and form a cheerleading squad.
After, from Friday, Netflix
When Tessa Young heads for college, she largely has her life planned out. But a late-night encounter with a brooding, tattooed British student sparks a sexual awakening and a journey of self-discovery.
Weekend movies
A Star is Born, from Friday, Sky Cinema Premiere & NOW TV
Bradley Cooper makes an assured directorial debut in this Oscar-winning remake about two artistic souls coming together both on-stage and off.
Pop royalty Lady Gaga makes her first leading role in cinema as Ally, a struggling artist who is discovered by seasoned but troubled musician Jackson Maine (Cooper).
Jackson immediately recognises her raw talent and reinvigorates her dreams to make it as a singer, but finds their relationship strained by his downward spiral into alcoholism and co-dependency.
LA Confidential, 11.15pm Friday, RTÉ One
Powerful, modern Film Noir set in 1950s Hollywood, with Russell Crowe, Guy Pearce, Kevin Spacey, James Cromwell, Danny DeVito and an Oscar-winning Kim Basinger.
Three cops - an ambitious rookie, a hard-boiled veteran and a smooth character more interested in celebrity than justice - investigate a corpse-strewn bloodbath in a diner. But the ensuing search for the perpetrators reveals a trail of crime and corruption in the police force.
The Maze Runner, 9.00pm Friday, E4
Dylan O'Brien stars in Wes Ball's dystopian sci-fi adventure, based on James Dashner's bestselling young adult novel.
The story follows sixteen-year-old Thomas, played by O'Brien, who wakes up in a rusty elevator with no memory of who he is, only to learn he's in an intricate maze, along with a large number of other boys trying to find their way out of the ever-changing labyrinth.
Don't Miss
Moon Launch Live, 9.00pm Saturday, Channel 4
To celebrate the 50th anniversary of mankind's mission to the moon, here's a unique programme that blends amazing NASA archive with contemporary global television footage to take viewers back in time.
Moon Launch Live relives the drama of the launch day of Apollo 11 with contemporary references, flashes of the Vietnam War, adverts from the era and interviews from around the world.
The programme fully immerses viewers in the world of the summer of 1969, to re-tell the story of the extraordinary bravery, anticipation and achievement of this iconic moment.
Countdown begins and the programme follows the astronauts' final preparations as Neil Armstrong, Buzz Aldrin and Mike Collins prepare for take-off into space. And history.
Box Set Binge
Marvel's Jessica Jones, Netflix
A bit of a rarity this, in the overcrowded Marvel cinematic and televisual worlds as it's about a superhero who's a traumatised alcoholic and cynical private eye.
Krysten Ritter is perfect as super-strong PI Jessica Jones, while David Tennant's mind-controlling baddie Kilgrave brought some genuine moments of horror to season one.
Sadly Marvel's partnership with Netflix has come to an end with the third and final season, but all three runs of the show are still available.
Click here for full TV listings