Following the death of the much-loved entertainer you can watch a repeat of Brendan Grace - Funny Man on RTÉ One tonight. Elsewhere The Directors returns with a look at John Sturges, there's a documentary about the LGBTIQ+ community and Christianity, while Catch-22 and The Handmaid's Tale continue...
Pick of the Day
Brendan Grace – Funny Man, 10:15pm, RTÉ One
Brendan had a remarkable career as a comedian and entertainer that spanned five decades. In October 2018, to mark Brendan's 50 years in the entertainment business, RTÉ screened the documentary, Brendan Grace – Funny Man, which was directed by Brian Reddin and looked back over the brilliant career of Ireland's favourite funny man.
Shot on location throughout Ireland the UK and Boston and featuring interviews with a who's who of the Irish entertainment business, this documentary offered a revealing and often hilarious portrait of a performer beloved by everybody.

In tribute to the much-loved entertainer Brendan Grace – Funny Man will be repeated on RTÉ One at 10:15pm tonight.
Father Ted, 9:30pm, RTÉ 2
Here's your chance to enjoy Brendan Grace's much-lauded appearance as Fr Brendan Stack in Father Ted once again.
In the episode called New Jack City, Father Jack is hauled off to the local old priests' home to be treated for a strange medical complaint. He is replaced by a younger man, Fr Fintan Stack, who proceeds to drive everyone crazy by playing jungle music at ear-splitting volume for hours on end.
The Directors, 8.00pm, Sky Arts & NOW TV
This series about film directors is well worth a look, regardless of whether you're on a learning curve or someone who regards cinema as important as, say, football.
Season three opens with a look at the life and career of John Sturges, who started off as an editor in the 1930s and worked on a stack of B-movies until he made his mark utilising the widescreen CinemaScope format to great effect in the superb Bad Day at Black Rock.
His most successful period was from the mid-1950s to the mid-1960s and Sturges is best known for directing classics such as The Magnificent Seven, the aforementioned Bad Day at Black Rock and The Great Escape.
New or Returning Shows
Too Gay for God? 10.35pm, BBC One
Here's a documentary exploring the place of the LGBTIQ+ community within the Christian faith, and the Church of England in particular, through the perspective of Reverend Jide Macaulay (below), an openly gay member of the clergy.
An ordained Deacon in the Church of England, Jide wants the Church to adopt a more inclusive position towards the LGBTIQ+ community, with particular respect to the acceptance of same-sex marriages for members of the priesthood.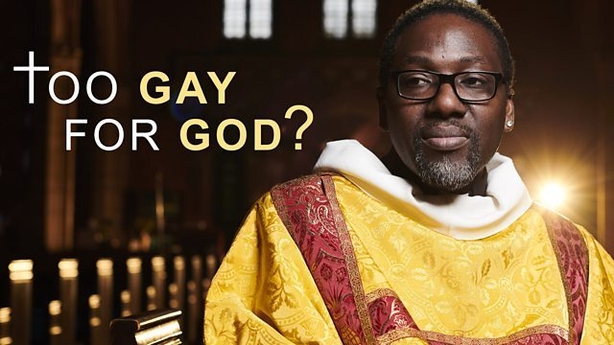 In Our Own Words, 9.30pm, TG4
The story of Irish women's journey towards equality, told entirely through the testimony of female politicians.
It's a formidable list: Mary Harney, Máire Geoghegan-Quinn, Ivana Bacik, Mary Robinson, Mary Lou McDonald, Joan Burton and, in her last interview, Monica Barnes (below).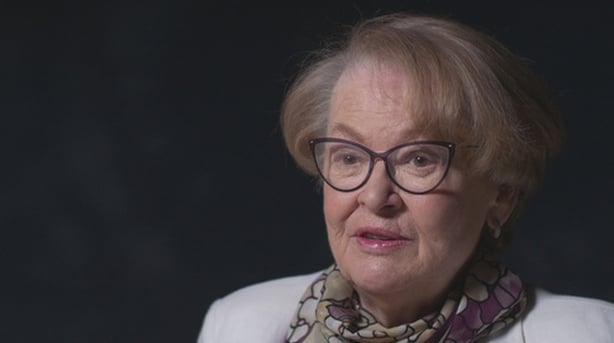 The Big Crash Diet Experiment, 8.00pm, RTÉ 2
Dr Javid Abdelmoneim (below) teams up with some of Britain's leading scientists in a bold new experiment that puts the latest research on crash dieting to the test.
Four obese volunteers with serious weight-related health issues, including Type 2 diabetes, go on an extreme weight-loss programme, surviving on a very low calorie soups and shakes diet.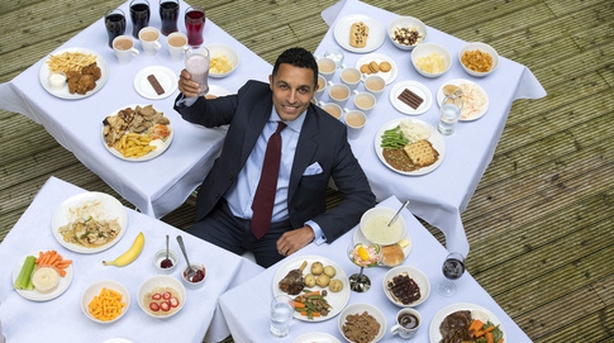 Death Row: Countdown to Execution, 9.00pm, Virgin Media One
Susanna Reid (below) travels to Huntsville, home of the most active death chamber in the United States, to come face to face with Death Row inmate Patrick Murphy,who violently murdered a police officer.
She meets the lawyers fighting for and against his execution, the family of his victim, and Murphy's own family. When his execution day arrives, is outside the death chamber with those closest to the crime.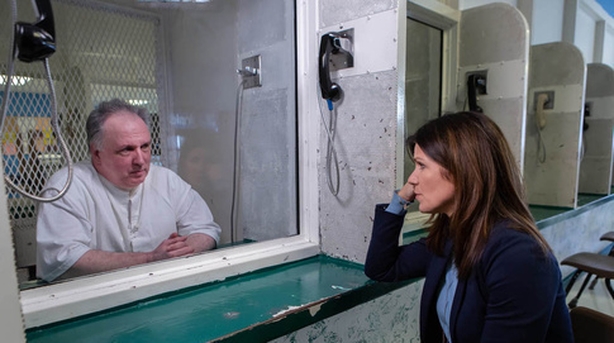 New to Download
Cities of Last Things, Netflix
In this stylish dystopian tale that unfolds in reverse chronology, a man with a complicated past takes revenge on the individuals who wronged him along the way.
Ending Tonight
Charles I: Downfall of a King, 9.00pm, BBC Four
Lisa Hilton's historical series comes to an end. It's 1642 and John Pym spurn the King's attempt to bring him onside with a job offer and now Charles has just one option left - to arrest Pym and his colleagues.
On Monday 3 January, Charles strikes, accusing the Five Members of high treason. The Commons prevaricate and Pym hopes that Charles will throw caution to the winds by resorting to violence, as he wants to draw the King out.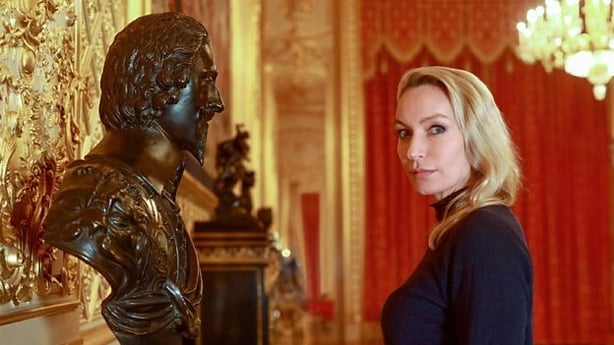 Don't Miss
Catch-22, 9.00pm, Channel 4
This is the first of two George Clooney-directed episodes of Hulu's stylish adaptation of the celebrated Joseph Heller novel about the absurdity of war. On a surreal trip, Yossarian begins to realise the magnitude and influence of Milo's business empire.
The Handmaid's Tale, 10.30pm, RTÉ 2
June escalates her risky efforts to find Hannah. Emily must face her past crimes as the ongoing international diplomatic crisis becomes more complicated. Serena and Fred contemplate their future in Washington.
Click here for full TV listings