Patrick Stewart has given Star Trek fans a look at him in character in his Jean-Luc Picard spin-off.
The 78-year-old actor is set to reprise his role as the former Enterprise captain in a new series, that will be set some 20 years after the events of Star Trek: Nemesis. 
On Wednesday, he tweeted an image of Picard standing in a field next to a dog, above the words 'Star Trek Picard.'
Picard.#StarTrekPicard #StarTrek pic.twitter.com/1hw4SJDXEk

— Patrick Stewart (@SirPatStew) July 10, 2019
Earlier this year, Stewart said that the highly-anticipated Picard series will be unlike anything done before on previous Star Trek reboots.
Speaking to RTÉ Entertainment, Stewart, who played Picard throughout Star Trek: The Next Generation's seven-season run as well as in four Star Trek films, said viewers will find Picard at a "different place" in his life.
"It's the story of what has happened in the last twenty years, since the last time Jean-Luc Picard was on screen. The world is a different place.
"Actually, it's funny everything I seem to touch these days is reflecting conditions in the UK or in the United States. That's the way it seems to me, or maybe I'm just wishing it were so," he added.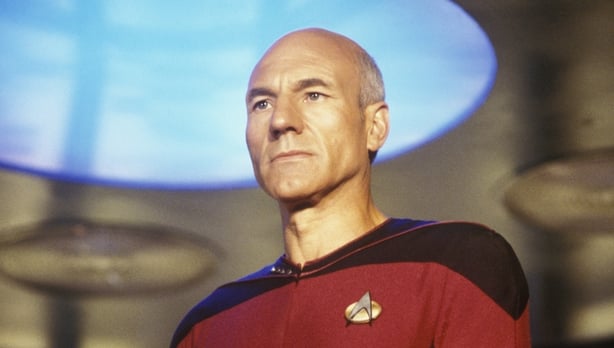 The series hails from Alex Kurtzman, showrunner of Star Trek: Discover, while Stewart is also on board as an executive producer of the show.
Writers working on the eagerly-awaited series include Kirsten Beyer (Star Trek: Discovery), Michael Chabon (John Carter), Oscar winner Akiva Goldsman (A Beautiful Mind), Diandra Pendleton-Thompson (Lucky Night), and Emmy nominee James Duff (Major Crimes).
Stewart has kept mum on the title and release date of the new Star Trek spin-off but revealed "some brilliant people" are working on the show.
"I can't even tell you the title of the series, all these things are banned, but I can tell you we are shooting in California, and we have some brilliant people working on this show."
"I mean the writers room is filled with brilliant minds. This morning, the book I began to read, a new novel I started, is by one of our principal writers Michael Chabon, who is a Pulitzer Prize winning author," Stewart said.
The eagerly anticipated series will air on Amazon Prime Video in the UK.
The series will also star Alison Pill, Harry Treadaway, Isa Briones, Santiago Cabrera, Evan Evagora and Michelle Hurd.
For more TV news, click here