The actor Rip Torn, best known for his roles in the hit movie Men In Black and the TV series The Larry Sanders Show, has died aged 88.
He died on Tuesday (July 9 ) in Connecticut surrounded by his family, his publicist told US media including CNN.
A character actor with a seven-decade career, Torn won an Emmy in 1996 for playing Artie in the hit American sitcom The Larry Sanders Show.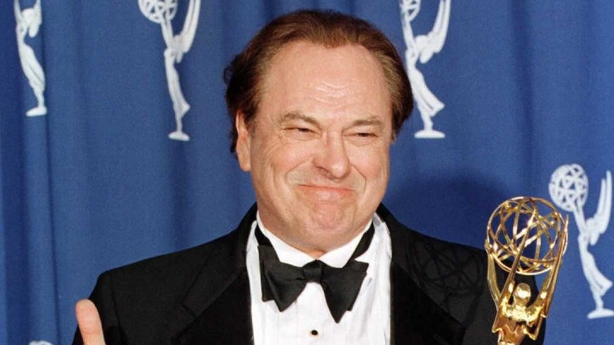 He received an Oscar nomination in 1984 for his role in the drama Cross Creek, but lost out to Jack Nicholson in the supporting actor category.
The Texas-born actor also starred alongside Will Smith in Men In Black, one of the biggest Hollywood blockbusters of the '90s.
Smith paid tribute to the late actor by posting a picture of them in a scene together with the caption: "R.I.P. Rip."
More tributes to the actor have flooded in on social media.
Rip Torn always made me laugh. Artie and Bob Diamond were two utterly unforgettable characters.

— Seth MacFarlane (@SethMacFarlane) July 10, 2019
R.I.P Rip Torn. He was so great in Defending Your Life. I'll miss you Rip, you were a true original.

— Albert Brooks (@AlbertBrooks) July 10, 2019
Looking back on decades of Rip Torn's work and can't think of a single performance that could have been bettered by another actor. One of a kind. RIP.

— Michael McKean (@MJMcKean) July 10, 2019
Damn, RIP Rip Torn [as per @AlbertBrooks]. His perpetually beleaguered producer Artie, with a complicated Hollywood past, was key to the cheeky genius of The Larry Sanders Show. pic.twitter.com/9pPvd0j8e2

— Steve Silberman (@stevesilberman) July 10, 2019
Saddened to learn about the passing of actor Rip Torn tonight. It goes without saying how note perfect he was in our MEN IN BLACK films as Zed (Z), the no-nonsense head of the NYC MIB division in the first three films. Thank you for your talents and memorable performances, Rip. pic.twitter.com/UU3USdrC4s

— Amblin (@amblin) July 10, 2019
Rip Torn, in my heart from Men in Black and as the voice of Zeus in Disney's Hercules, was great constantly. What a body of work. RIP to a real one pic.twitter.com/VaTz1E05X3

— Jacob Oller (@JacobOller) July 10, 2019
Not Rip Torn. Dude was amazing in everything. But if you've never seen "Defending your Life" you've missed high cinematic art.

— Chris Duerr (@ChrisDuerr) July 10, 2019