Gabrielle Union and Jessica Alba star in LA's Finest, there's a doc about landing on the Moon, and Brian O'Driscoll presents a documentary about Irish rugby . . .
Pick of the Day
LA's Finest, 9.00pm, Fox
Here's a TV offshoot of the Bad Boys film franchise, which has already been renewed for a second season, with a couple of heavyweight names on the cast list.
Whether it's any use is another matter.
Gabrielle Union stars as Sydney 'Syd' Burnett, an ex-DEA agent transferred to LAPD detective. Her character is the sister of Marcus Burnett from the Bad Boys movies.
Jessica Alba plays Nancy McKenna, a working step mother who is Syd's new partner in the LAPD.
These two women don't agree on much, but they find common ground when it comes to taking on the most dangerous criminals in Los Angeles.
New or Returning Shows
8 Days to the Moon and Back, 9.00pm, BBC Two
Eight days, three hours, 18 minutes, 35 seconds. That's the total duration of the most important and celebrated space mission ever flown - Apollo 11 - when we first stepped foot on the moon.
But what was it really like for those three men in that high-tech tin can through each of those extraordinary eight days?
This feature-length drama documentary to mark the 50th anniversary of Apollo 11 will bring the real story of the mission as it happened.
With access to hours of declassified cockpit audio recorded by the astronauts themselves, cutting-edge digital effects and dramatised performances, there's a stunning 21st century visual journey to bring the original audio to life.
Shoulder to Shoulder, 9.35pm, RTÉ One
Brian O'Driscoll presents this documentary exploring how rugby has proved a unique unifying force for the island of Ireland in even the darkest of times.
Despite a long history of political and religious division, when it comes to rugby Northern Ireland and the Republic of Ireland are one.
Now, fifty years on from the start of The Troubles, a conflict which claimed more than 3,500 lives, O'Driscoll relives those dark times.
He speaks to many of those who were there and discovers how rugby played a redemptive role in the midst of all the horror. Interviewees include Willie John McBride, Rory Best, Trevor Ringland, Hugo MacNeill, Nigel Carr, Donal Lenihan and David Irwin.
Outlander, 9.00pm, More4
The time-travel fantasy drama starring our own Caitriona Balfe and Sam Heughan returns for a third season.
After living through the Battle of Culloden, Jamie finds himself at the mercy of the unforgiving victors, until a connection from his past provides his only hope of survival.
Meanwhile, a pregnant Claire tries to adjust to life with Frank in 1940s Boston.
Generation Porn, 10.00pm, Channel 4
Since the free porn revolution took hold in 2006, pornography has been just click away for any of us. No one needs to know that you're looking at it and it's absolutely free.
The world's biggest porn site, PornHub, receives 92 million visitors a day. This series meets the viewers, stars and producers of porn to ask what this explosion is doing to us.
For example there's Gia, who's 19. She's three months in to a new career as porn star. It's something she's wanted to do since she was (gulp!) 12.
When Cruises Go Wrong, 9.00pm, Channel 4
This year, up to two million Brits will take to the seas for a holiday that promises class, elegance and refinement while sailing across the seas to some of the most beautiful places in the world.
But it's not always plain sailing. As this documentary reveals, terrifying weather, emergency evacuations, collisions, sickness and crime can bring turn the cruise holiday of a lifetime into something that you definitely won't see in the brochure.
The South Bank Sky Arts Awards, 8.00pm, Sky Arts & NOW TV
The 23rd annual South Bank Sky Arts Awards took place last Sunday at the extremely posh Savoy Hotel.
Hosted by Melvyn Bragg, these are the only cross-Arts awards in the world, celebrating every genre of the Arts, including Dance, Theatre, Pop, TV Drama, Film, Classical Musical, Literature, Opera, Comedy and Visual Art.
In addition, The Times Breakthrough Award recognises up-and-coming talent in the British Arts.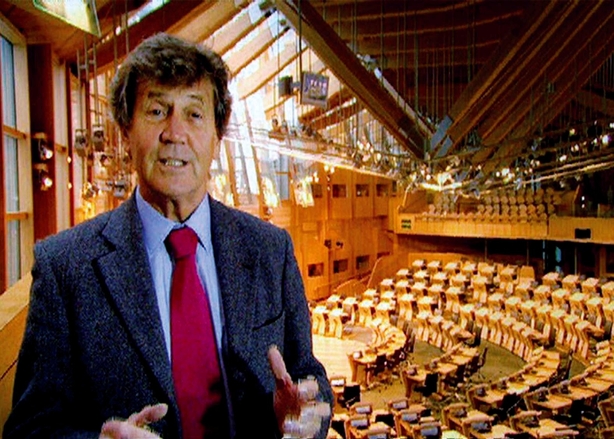 The Left Behind, 11.05pm, BBC One
Poduced by the Bafta-winning team behind Killed By My Debt, this one-off tells the story of a young Welsh man with no job security, housing or hope, who is drawn into committing an Islamophobic hate crime.
The docudrama draws on the research of Professor Hilary Pilkington, who spent time with the English Defence League (EDL) for her book Loud and Proud.
Director Joseph Bullman believes lead character, Gethin - portrayed by Sion Daniel Young - is a victim of a broken system and representative of some British people living insecure lives.
"People live in structural conditions where these kinds of opinions are being bred," says the director. "Anyone who has grown up in a working class community will know that the vast overwhelming majority of people love their families . . . but there are a minority who are being attracted to these perspectives because people are genuinely hopeless and I think that hopelessness is the thing that is driving this."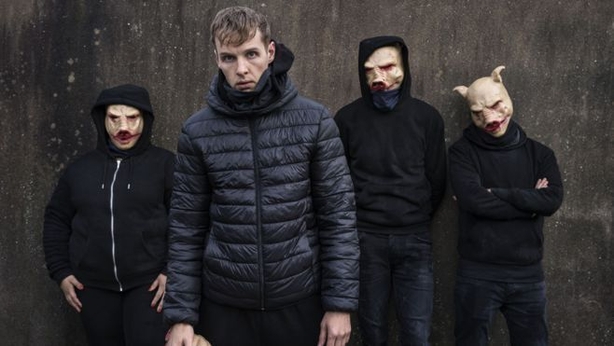 Ending Tonight
Black-ish, 7.30pm, E4
In the last episode of the fifth season, after Andre Jr gets an offer of his dream job working with hip hop group Migos, Dre and Rainbow are determined to convince him that it would be a better idea to return to college and get his degree.
Don't Miss
Gomorrah, 9.00pm, Sky Atlantic & NOW TV
As season 4 of this Sky Italia cracker continues, the long-awaited cocaine shipment arrives, but forces the Forcella boys to find a way to survive while the surrounding discontent undermines the current leadership.
Enzo must choose between brothers, friends, allies and ghosts from his past in order to prove his worth.
Then, the construction of the new airport is underway, but an unexpected event drags Genny's new company into the spotlight and threatens to bring all his plans to a screeching halt.
Click here for full TV listings