Blue Bloods continues on the double, Top Gear returns with a trip to Norway, while Drag SOS heads for Scarborough . . .
Pick of the Day
Blue Bloods, 9.00pm, RTÉ 2
Another double slice of Noo Yawk law and order, Reagan style, as season nine of this family cop show starring Tom Selleck and Donnie Wahlberg continues its ninth season.
First up, a medium approaches Danny and Baez claiming to know what happened to a woman who was found dead of an apparent suicide. Also, Jamie and Eddie help a woman who bought cheap insulin online that nearly killed her son.
Later at 9.50pm it's Reagan versus Reagan when Danny goes against Jamie's direct order during a hostage negotiation.
Also, Nicky asks Erin for help when her friend is in jeopardy of losing his scholarship because of a crime he didn't commit, and Frank helps a distraught officer who accidentally shot an innocent girl.
New or Returning Shows
Top Gear, 8.00pm, RTÉ 2
Season 26 gets underway with Chris Harris and Matt LeBlanc heading to Norway to look at alternative Estates to the class-leading Skoda Superb.
Meanwhile, Rory Reid attempts to prove the Suzuki Ignis is all the car one needs by climbing and christening Gurlet Hill with assistance from Sabine, and actor James Marsden has a go in the GT86.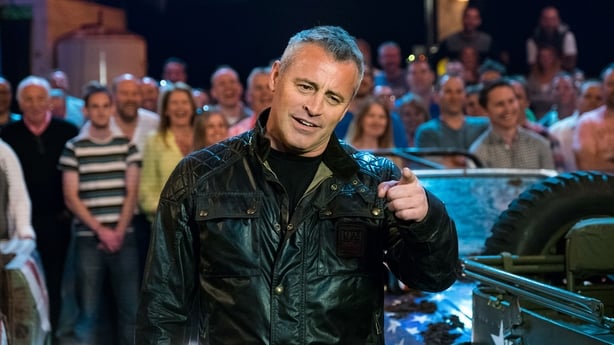 Building the Dream, 9.00pm, More4
It's season 8 and Charlie Luxton is in West Yorkshire, where Emma and Martin are battling wind and snow while building a stone home on an imposing hilltop.
They've self-built before and Martin works in the trade, but the sheer scale of the project and an escalating budget leaves the couple scrambling to finish before their family face homelessness.
Charles I: Downfall of a King, 9.00pm, BBC Four
In this new series historian Lisa Hilton discovers how in just 50 tempestuous days Charles I's rule collapsed, laying the foundations for civil war, the loss of Royal power and - ultimately - the King's head.
King Charles I is in Edinburgh. Whilst he is away from his capital the leader of the House of Commons, John Pym, is plotting a move to limit the King's power.
The duel between these two men will spiral across the next weeks into an irrecoverable split across Britain.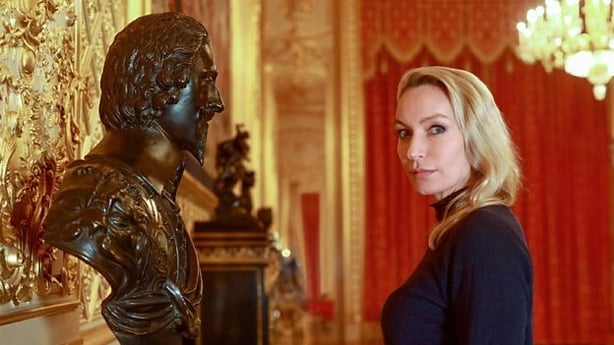 Good Bones, 8.00pm, TLC
Mina and Karen purchase a crumbling house in the Bates-Hendricks neighborhood, only to find out it's the first house they can't save. With a clean slate, Mina designs a white beauty with new buyers already in mind.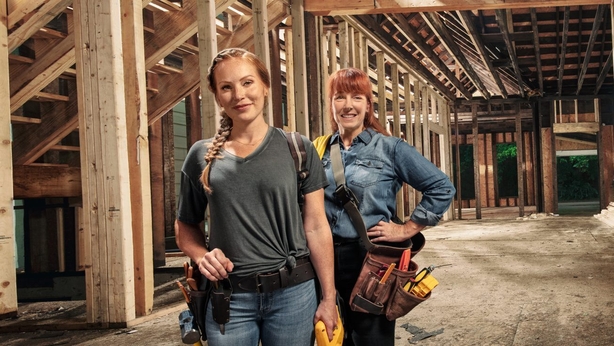 Ending Tonight
Orange is the New Black, 10.35pm, TG4
This is the season two finale - so it's pretty much downhill from this point on - and several inmates' futures hang in the balance as they face and confront their worst nightmares. Whatever the outcome, life will never be the same again.
Inside the Bank of England, 9.00pm, BBC Two
In this topical drama, it is October and with six months until the UK is due to leave the European Union, the government has yet to agree a draft withdrawal treaty with Brussels.
The possibility of a no-deal Brexit is increasing, and Parliament has tasked the bank with producing a special Brexit report, and to include a detailed analysis of the economic impact that leaving the EU without a deal could have.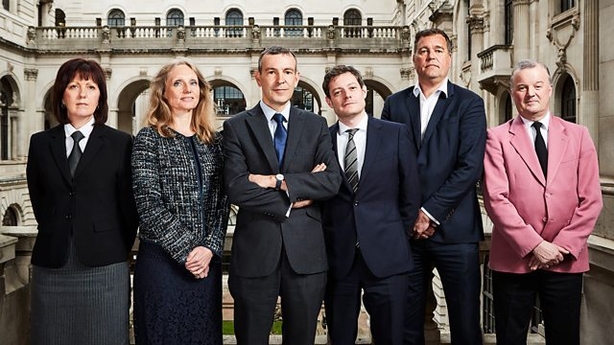 Don't Miss
Drag SOS, 10.00pm, Channel 4
This week, The Family Gorgeous meet three people in Scarborough who need drag-queen therapy.
Fitness instructor Mark, who's 40, has been nominated by his fiancée Laura, who wants him to learn not to be such a control freak.
33-year-old David has spent much of his life looking after his sick mother and feels that he's missed out on trying the adventurous things in life.
And then there's Fleur, who's 48 and was once a happy-go-lucky drama student, but since she had two children her self-esteem has dipped.
Click here for full TV listings