Simon Cowell has voiced his support for Amanda Holden amid rumours of a "feud" with Phillip Schofield.
The Britain's Got Talent boss said he rang Holden, who is a judge on the show, to assure her that her job was safe following rumours she could be fired for speaking out about Schofield.
Reports suggested that Schofield had vetoed Holden as a stand-in for Holly Willoughby on This Morning when she was on maternity leave.
Schofield called the reports "hurtful and wildly untrue".
The end of another really sad weekend. When you try for 35 years to be the easiest, most fun person to work with and you read such hurtful and wildly untrue stories from nameless 'sources'. Obviously I'll take it on the chin.. I just hope you know me better.

— Phillip Schofield (@Schofe) June 23, 2019
When asked by The Sun on Sunday newspaper about the debacle, Cowell said: "Am I on her side? She's back on the show. I can't make it clearer than that.
"People were ringing to ask if Amanda was going to be fired, and as her boss I called her to say that wasn't the case.
"I wanted to give her that reassurance that it was never ever going to affect her relationship with me and Britain's Got Talent.
"She is hired for the Champions version and any other shows she wants to do.
"Yes, I did respect her for standing up for herself. But I spoke to her as her employer and she appreciated the call."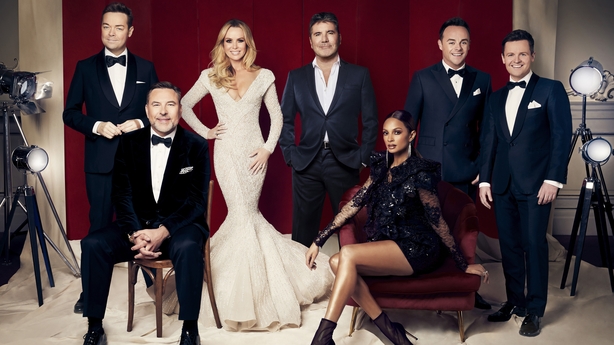 Cowell's new BGT Champions show starts recording later this month and will see Holden reunited with judges Alesha Dixon and David Walliams.