Westlife were "genuinely overwhelmed" by their first of two comeback concerts in Dublin's Croke Park on Friday night, thanking their "fantastic fans" for making it so special for them.
Shane Filan, Mark Feehily, Nicky Byrne and Kian Egan took to the stage in the stadium to a rapturous welcome, before performing classic hits such as When You're Looking Like That and What About Now.
Early in the concert, Shane promised their fans "the best Westlife gig you've ever seen in your life" saying it is a "special night for us."
"Since we announced our tour, this is the night we were looking forward to most," he said.
"Tonight, you're going to see the best Westlife gig you've ever seen in your life. In return, you have to be the best Westlife audience that we've ever had."
Not only was Shane playing to a sold-out Croke Park, Friday also marked his 40th birthday. His three children came on stage to present their dad with a birthday cake and a chorus of Happy Birthday rang out around the venue.
They were joined by the rest of the "Westlife family" with all of their kids coming out on stage too to be introduced to the fans.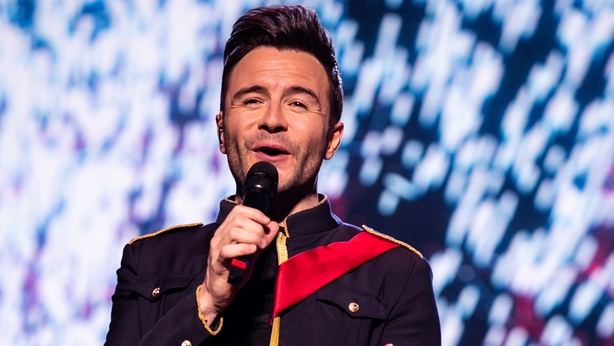 "We are genuinely overwhelmed by the reaction of our fantastic fans," Westlife said after the concert.
"Never did we imagine that we would be back performing to 160,000 people in Dublin in one weekend, and never did we imagine the response to be as amazing as this.
"Croke Park tonight was so special for all of us and we loved every minute of it. Seeing thousands of fans singing along to our songs, in Dublin, is mind blowing."
The group, who formed in 1998 and split up in 2012, added, "We have the best jobs in the world."
Westlife will perform in Croke Park again on Saturday, with the concert also set to be shown in cinemas around Ireland and the UK.