What's on? TV picks for Friday, Saturday and Sunday
Here are some tips on what's worth watching on the box this weekend between now and Sunday night . . . as always, it's a busy one!
Pick of the Weekend
FIFA Women's World Cup, 3.30pm Sunday, RTÉ 2/BBC One
It's been a very enjoyable tournament and has given the women's game a massive increase in profile, so live coverage of the FIFA 2019 Women's World Cup Final from Parc Olympique Lyonnais in Lyon takes pride of place this weekend.
The USA beat Japan 5-2 in the 2015 Women's World Cup Final, which was helped by a hat-trick from the player of the tournament, Carli Lloyd. If anything, the Americans look even stronger this time around.
The USA are clear favourites to retain the trophy and maintain their global dominance, but the Dutch will have nothing to lose against their more illustrious opponents.
Darragh Maloney is joined in studio by Emma Byrne, Richie Sadlier and Lisa Fallon. Commentary from George Hamilton and Ruth Fahy, and the kick-off is at 4.00pm.
Here's how Holland made it past Sweden in the semi-finals:
New or Returning Shows
Download Festival, 9.00pm Saturday and Sunday, Sky Arts & NOW TV
Just a week after Glasto, here's exclusive coverage from the UK's premier rock festival, Download 2019.
This year, fresh off their Rock and Roll Hall of Fame induction, Def Leppard will be headlining the main stage and playing their classic album Hysteria in its entirety.
Also on the line-up are masked metallers Slipknot (below), guitar maestro Slash, prog rockers Tool and many more.
Shipmates, 11.05pm Friday, Channel 4
In this brand-new series, two wild groups of friends board one of the most luxurious cruise ships in the world for a glamorous competition.
For five days they join 1500 party animals stopping off at the Med's biggest party destinations of Cannes, Ibiza, Palma and Barcelona.
The aim is to convince the other party-goers to vote for them in a week-long popularity contest. At the end, the group that gets the most votes will win a luxury holiday to Bali.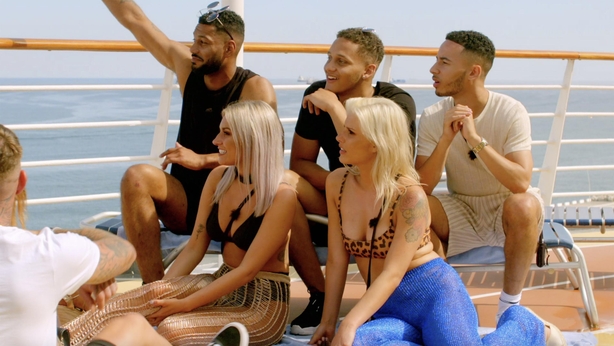 Best of Glastonbury, 11.05pm Friday, BBC Two
If you missed it last week and want to know what the fuss was all about, here's a round-up of last weekend's Glastonbury Festival, widely regarded as one of the best.
And here's a taste of Stormzy's set:
Charlie Pride: I'm Just Me, 9.30pm Friday, BBC Four
This PBS documentary is sure to be brilliant, because every single one I've seen so far has been jaw-droppingly enjoyable.
This one traces the improbable journey of Charley Pride, from his humble beginnings as a sharecropper's son on a cotton farm in segregated Sledge, Mississippi to his career as a Negro American League baseball player and his meteoric rise as a trailblazing country music superstar.
It's some journey.
Race to the Death: Rome's Charioteers, 8.00pm Saturday, Channel 4
Chariot racing was the spectacular and lethal show at the heart of Roman life. It occupied the masses, oiled the wheels of politics and made some racers very rich.
Now new evidence helps piece together the truth about this high-stakes sport, from the vast crowds, riots and curses cast on drivers to the huge prizes that made some charioteers the best-paid sports stars in history.
This vivid documentary builds and track tests a Roman racing chariot, recreates the real drama of races and uncovers the story of Rome's most successful driver, Scorpus.
Life & Soul, 11.00am Sunday, RTÉ One
In this new, occasional series, presenters Colm Flynn and Áine O'Neill travel the country, hearing stories of how faith impacts on life and life on faith - how faith moves and inspires, challenges and sustains people in today's Ireland.
In episode one, Colm Flynn meets the parents of inspirational Kerry teenager, Donal Walsh, six years after his passing. They reflect on how his illness impacted on his faith and how his death affected their own relationship with God.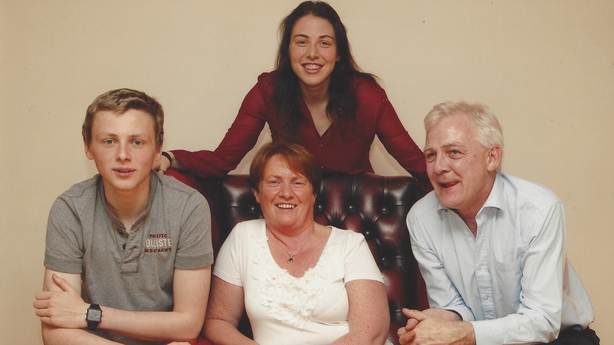 Imagine . . . 11.30pm Sunday, BBC One
The focus of the latest in Alan Yentob's long-running series is Edna O'Brien, widely regarded as one of the greatest literary talents and rule breakers of her generation.
In 1960, her revolutionary debut novel, The Country Girls, broke down social and sexual barriers for women and was subsequently banned in her native Ireland.
In this honest and engaging documentary, O'Brien reflects on her remarkable and ongoing writing life, interwoven with actors who perform extracts from her novels and rare family archive footage.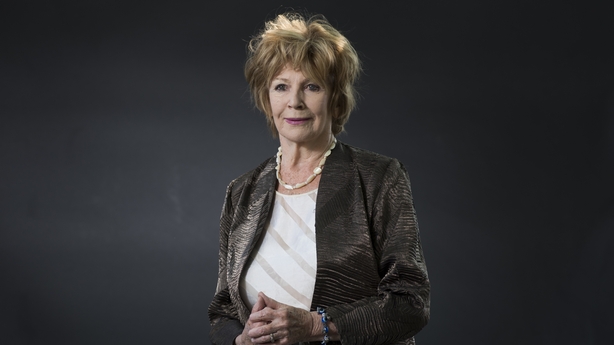 Shocking Emergency Calls, 10.00pm Sunday, More4
This documentary series tells the real story behind some of the most dramatic and extraordinary calls made to emergency operators.
First-hand accounts from responders showcase the work of the emergency services as they put their lives at risk and face moments they will never forget.
The first episode features a harrowing call from Maxine McGill as she discovers her flatmate Alice Ruggles dead in their home in Gateshead, Tyne and Wear.
War in the Blood, 9.00pm Sunday, BBC Two
An intimate feature-length documentary following two patients through ground breaking 'first in-human' trials at University Hospital for a treatment described as the beginning of the end of cancer.
Not allowed to meet, and separated by two floors of a hospital, 53-year-old Graham and 18-year-old Mahmoud are bound together by their commitment to the treatment.
Terminally ill, the trial represents their only option: how do their ages and life experiences affect their physical and emotional responses?
Vienna Summer Night Concert, 7.45pm Sunday, BBC Four
The Beeb return to the magnificent gardens of the Schönbrunn Palace in Vienna for a concert of classical favourites from North America, and performed by the Vienna Philharmonic.
The orchestra's led by the charismatic Venezuelan conductor Gustavo Dudamel, including, with the dazzling virtuoso pianist Yuja Wang, Gershwin's Rhapsody in Blue. Presented by Katie Derham.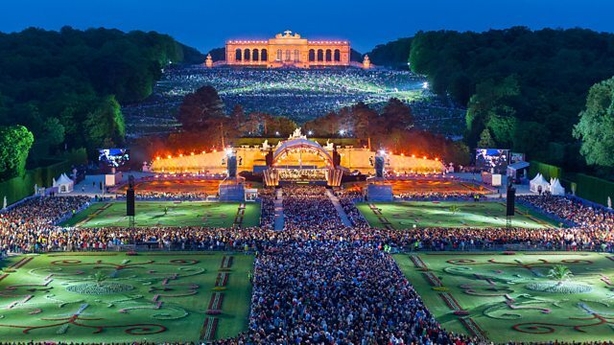 New to Download
Juliet, Naked, from Sunday, Sky Cinema Premiere
Chris O'Dowd plays Duncan, an obsessive fan of obscure and mostly forgotten rocker Tucker Crowe, while Rose Byrne plays Annie, his long-suffering girlfriend who has become tired of his irritating fandom.
When a rare acoustic demo version of one of Crowe's albums falls into their lap, fate leads to an unexpected encounter with Tucker himself (played by Ethan Hawke), who strikes up a connection with Annie.
Warm and funny throughout, this is a romantic comedy all about life's second chances.
The Girl in the Spider's Web, from Friday, Sky Cinema Premiere
From Queen of the Streams to Scandi cyber vigilante, Claire Foy takes on the mantle of Lisbeth Salander in the continuation of Stieg Larson's Millenium series.
The ace hacker and her journalist cohort Mikael Blomkvist find themselves caught in a web of spies, cybercriminals and corrupt government officials when a former National Security Agency recruits Salander to steal a dangerous computer program that can access the world's nuclear codes.
Ending this weekend
Joanna Lumley's Silk Road Adventure, 7.30pm Friday, RTÉ 2
This final episode of this fascinating series sees Joanna Lumley travel across the post-Soviet, Central Asian states of Uzbekistan and Kyrgyzstan, the heartland of the Silk Road.
Almost never seen on television, this little-known corner of the world is blessed with fantastic sights.
Weekend movies
Reservoir Dogs, 10.00pm Saturday, Dave
Quentin Tarantino's debut is pretty much a template for his career.
It stars Harvey Keitel, Tim Roth, Chris Penn, Steve Buscemi, Lawrence Tierney, Michael Madsen, Tarantino, and Edward Bunker, as diamond thieves whose planned heist of a jewelry store goes terribly wrong.
On Dangerous Ground, 1.30am Sunday morning, BBC Four
Set the red button for a great slice of noir starring Ida Lupino and Robert Ryan. Tough city cop Jim Wilson is disciplined by his captain and is sent upstate, to a snowy mountain town, to help the local sheriff solve a murder case.
The Lady in the Van, 11.20pm Saturday, BBC One
Maggie Smith is great in this Alan Bennett tale (based on his own experiences) about a man (Bennett, played by Alex Jennings) who forms an unexpected bond with a transient woman (Smith) living in a van that's parked in his driveway in a posh part of London.
LGBT Weekend, from Saturday, Sky Cinema Select
To celebrate London Pride, Sky Cinema Select devotes a whole weekend to some of cinema's greatest LGBT films.
Including coming of age story Love, Simon, the affecting Call me by Your Name, and the Oscar-winning A Fantastic Woman, it's a series of films that serve as milestones of inclusion, and show that everyone deserves a love story.
Don't Miss
Twinking Through the Years, 8.15pm Saturday, RTÉ One
If my poor late mother was still alive, she'd have a tent pitched up on the rug in the front room for days to make sure she had a front row view of this.
Celebrating almost 60 years on stage and screen (58 to be exact), Twink returns to the nation's tellies with a very special programme.
In the relaxed surroundings of her plush white shaker-style kitchen, she trips down memory lane, whilst decorating a cake for a very special guest, showband legend Paddy Cole.
The show will feature clips from over the decades and includes Twink performing with a host of Irish and international artists such as Dermot Morgan, Mike Murphy, Fran Dempsey, Larry Gogan, Gay Byrne, Johnny Logan, Brendan Grace and the late great crooner, Perry Como.
Box Set Binge
Melrose Place, RTÉ Player
Just arrived on the RTÉ Player, this primetime American soap was a huge hit in the 1990s and was the brainchild of Darren Starr and legendary producer Aaron Spelling.
Set in a small apartment courtyard complex on - where else? - Melrose Place in West Hollywood, it focused on the lives and dreams of several young wannabes.
The cast included former Dynasty star Heather Locklear, Marcia Cross and Doug Savant, who went on to star in Desperate Housewives, Kristin Davis (Sex and the City) and Kelly Rutherford (Gossip Girl).
Click here for full TV listings