"Short films are like lightning in a bottle," Irish writer and director Ciarán Dooley tells Sinéad Brennan ahead of his newest short film premiering at the Galway Film Fleadh.
Twin marks Dooley's third short film and it's been a long-gestating passion-project for the 27-year-old Dubliner. Having written the script in 2014, he was finally able to commit it to film after being awarded funding by Screen Ireland. Twin will premiere as part of their slate at the Film Fleadh.
"Sometimes you have projects you don't do for whatever reason; maybe you get busy or fall out of love with it, but it was really nice to have a project you've had all along, and sat with and thought 'I'd love to make that' and to be able to do it," Dooley said.
We need your consent to load this rte-player contentWe use rte-player to manage extra content that can set cookies on your device and collect data about your activity. Please review their details and accept them to load the content.Manage Preferences
Securing the funding was a game-changer, bringing a new lease of life to a project Dooley felt he needed to make, and the support he received, both from Screen Ireland and people working in the industry, was invaluable.
"There was a story there that I really wanted to tell," he said. "So when they very kindly supported it, it was amazing to feel that support; it's not just me who wants to make this now; there are people willing to make it happen."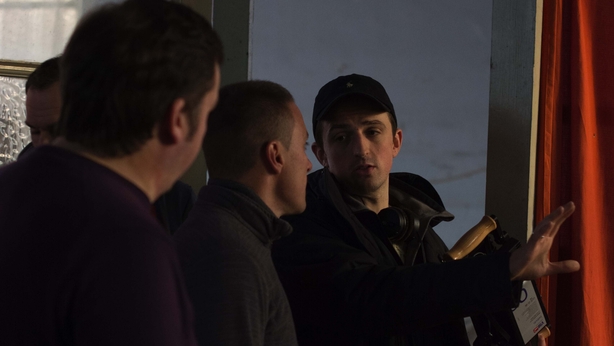 Twin is a 5-minute short that centres on a girl on the eve of her 21st birthday as she reckons with the ongoing grief she feels at the loss of her twin sister, and the cause for celebration as her life goes on. Dooley has crafted an empathetic, poignant and stunning film that will spark conversation, resonate deeply and inspire hope to viewers.
"I was really interested in exploring how someone can find strength in these situations, someone who is essentially grieving or in a very low place, and can find strength to be able to be hopeful again," he said of his inspiration for the piece.
"I was really intrigued by the simultaneous vulnerability that people had to show and the strength at the same time, and then exploring the strength in that vulnerability.
"I really wanted to show a character who demonstrated the hope that can be found in any situation, or the strength that everyone can find even when they're faced with something that seems totally hopeless or insurmountable to them, but over time you can learn how to find your joie de vivre again, your purpose for living."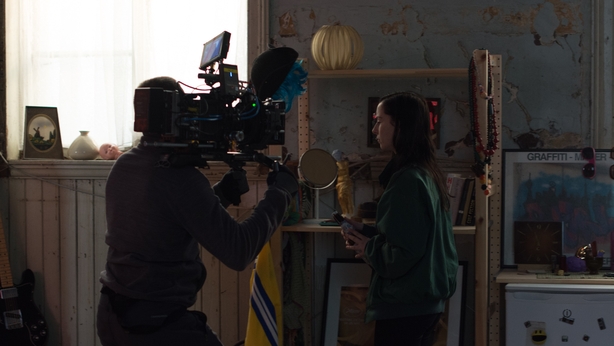 On the decision to centre the story on sisters as opposed to brothers, Dooley said it "felt like the right thing for the story" and what he wanted to achieve through it.
He explained: "That was the way that the character came to life, but really it is an issue that affects everyone, men and women, old and young. Ava's experience is specific to her, but it's also an experience that would be relatable to a lot of people."
The idea that the film could provoke a conversation is something that excites Dooley as a filmmaker who believes that the short film format lends itself to igniting that spark in a way feature films may not.
"With a feature film it's like you get the whole thing, the whole conversation, the film argues the issue at hand, whereas with a short film it's almost like a spark for a conversation or a spark for an idea and the rest of the film lives on in the mind of the audience," he mused.
"I'd often watch a short film and you imagine ways it would end, or you'd go 'I've never seen that issue talked about like that' – it's not resolved or wholly set up, it's like a taste of a bigger story, and some ideas might resonate with someone and not with someone else."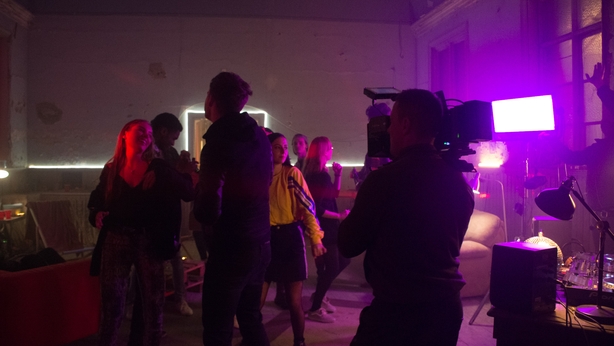 Through shooting, to post-production, Dooley admitted he has become "desensitised" to the project in a sense, with regard to its emotional punch, but he hopes that seeing it on the big screen will give him a fresh lens on the piece.
"What I'm going to do is, not watch it for a while and see it in a cinema because that's ultimately what it's made for, and then I'll know what I think or not, whether it moves me or not, whether it's what I wanted or not. It's kind of a mad experience," he offered.
"There's also something so sensory about watching it in the cinema with other people. When you're watching it with an audience and you can feel their reaction and see how it's affecting them, that's when you start to watch it as a film, it's something you put a lot of work into and you have to put it out into the world and have people see it because that's what you do it for."
We need your consent to load this Instagram contentWe use Instagram to manage extra content that can set cookies on your device and collect data about your activity. Please review their details and accept them to load the content.Manage Preferences
With film festivals in his sights – his previous shorts have screened around the world – he is also looking towards a move to feature films.
"The goal with shorts is always to move onto feature films," he said.
"I think it's probably, in some ways, getting easier and in some ways getting harder, but I think what's amazing in Ireland is you see films getting made and you see filmmakers making the leap from shorts to features and that's very inspiring and it also gives you an idea that it can happen.
"I think with the likes of Screen Ireland, when you know there's a funding body there, there are all these signs it's a realistic prospect, so the goal for me would be to move on to feature films and episodic television drama. I've projects that I'm developing that I'm keen to get off the ground."
Twin premieres at the Galway Film Fleadh on July 13 at 11:45am in the Town Hall Theatre.