Coronation Street actor Ben Price has said that he and co-star Jack P Shepherd are relishing playing warring siblings Nick and David in the ITV soap, and the reason it works is because they aren't afraid to be nasty to each other.
Warning: spoiler alert!
Viewers have been gripped as Price and Shepherd's characters face trial for fraud, with more twists ahead next week as they stand in the dock.
Price said he and Shepherd "love" the onscreen animosity between the pair.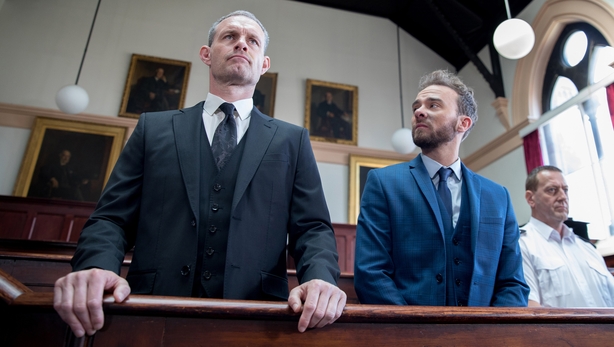 "We do get on really well and because of that we are not afraid to be quite nasty to each other," he told ITV.
"It's essential when you are going for it, you go for it. It's very easy to work with Jack because we both recognise that, especially on Coronation Street, you have to show different sides of a character.
"This is a family story and that's why I think they are such a strong family because we all play our parts."
Teasing what lies ahead in court, Price said Nick would make "a snap decision in the moment".
Leanne's got a plan and we don't think David's going to like it!

Will Nick be willing to give it a try!?#Nick #Leanne #David #Corrie pic.twitter.com/3Ov7gtrIMO

— Coronation Street (@itvcorrie) July 1, 2019
"He is standing up there in court and he feels this is all a bit more real now. He is scared it is going to backfire on him," he added.
Fans can find out what happens next in the episodes airing on Friday, July 12.
Coronation Street airs on Virgin Media One and ITV on Mondays, Wednesdays and Fridays.