This year's season of Love Island had been lacking something until Maura Higgins arrived in the villa – although she may have ruffled a few feathers and caused a few cringes early on, the more we get to know her, the more we can't help but like her.
She's made us laugh, made us shout at the telly, and even inspired us a little bit. Here are some of the reasons why the lass from Longford is absolutely winning Love Island in our eyes... To Maura!
1. She says it like it is
There is no pretence with Maura, she will always tell it like it is and couldn't be accused of playing games – she's here to find love, and won't settle for anything less than Mr. Right.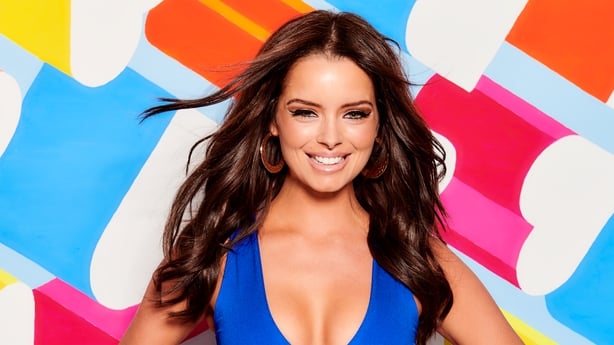 2. She stands up for herself
After she overheard Tom making some un-gentlemanly comments about her ahead of their planned trip to the hideaway, she refused to go there with him despite his best efforts to talk his way out of it. "I'm not going to let anyone talk about me like I'm a piece of garbage… I don't want a lad, I want a gentleman," she said, and we all cheered. Yes Maura, you go! She did give him another chance, however, but we won't hold that against her because it could've just been one slip-up on his part.
3. She won't be fooled twice
Fool Maura once, shame on you. Fool Maura twice, well, you won't get the chance to. When it got back to Maura that Tom had been calling her attention-seeking, cringey and OTT, she confronted him about it and called him out on his behaviour and then kicked him to the curb. "I can't be with someone who will lie to my face like that." Preach.
4. She proves that just because a girl talks about sex, doesn't mean she's always up for it
There has always been a double standard when it comes to how people respond to men and women talking about sex, and Maura isn't here for it. "Why is it such a big deal when a girl talks about sex?" It shouldn't be.
5. She's gas
She's blunt, she doesn't have a filter, and she makes us laugh out loud. "I need to look class, someone help me, I'm single… There's going to be loads of willy!"
6. She has standards
Maura wants a gentleman, someone who treats her with respect and someone who she has a spark with, and if you don't fit the bill, good luck to you. "I want to find a man that suits me, who is honest with me, and he's not that man, he's a coward and I don't want a coward."
7. She makes the effort with everyone
Some contestants only chat with the boys, others only chat with the girls, but Maura chats to everyone. Even when she first arrived in the villa and was on a date with Danny, she wasn't jealous of fellow Irish contestant Yewande, she told him that she couldn't wait to meet her, and was baffled by why the girls would be heckling them on their date. "Why are they being b****y, because I hate b****s…"
8. She shows her vulnerable side
She may come across as strong when she's tearing strips off Tom, but she isn't afraid to let the tears flow when she's talking to the girls or reflecting on events on her own. When she admitted "I just feel like s***" after everything went down with Tom, we felt that.