Metal Heart star Jordanne Jones has told RTÉ Entertainment that she hopes the Irish comedy-drama inspires teenagers in the audience to "go on a journey with yourself".
The Hugh O'Conor-directed film, which has just been released in cinemas, tells the story of fraternal twins Emma (Resistance star Jones) and Chantal (Vikings' Leah McNamara).
Self-conscious goth Emma has a dream of starting a band, while the supremely-confident Chantal knows exactly where she is going.
When the girls' parents go away for the summer, will skin and hair fly, or will they both learn from each other?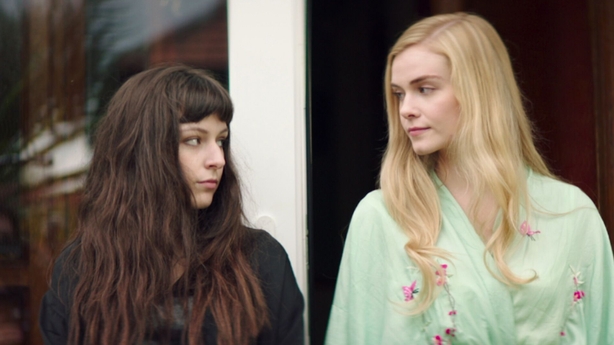 When asked by RTÉ Entertainment what she hopes younger viewers will take from the film, Jones replied: "Emma was lucky in the sense that she had a lot of freedom and space to explore who she was - the way she dresses, how she goes about her life, her way of thinking. 
"I feel that even though her parents aren't in the film much, you get the sense that they give them the space and they step back and they're letting Emma and Chantal explore and find themselves. 
"I would love to encourage that space and freedom, even if Emma is a pain in the ass or Chantal is a pain in the ass for a period of time until they get where they want to be!"
Metal Heart is in cinemas now.