Britain's Duchess of Sussex made a surprise appearance alongside Prince Harry at a Major League Baseball game in London, during which she met a distant relative of hers who plays for the Boston Red Sox.
Meghan is currently on maternity leave following the birth of their son Archie, so her attendance at the game, which is the first ever MLB game to be played in Europe and was held in support of the Invictus Games Foundation, was a surprise to many.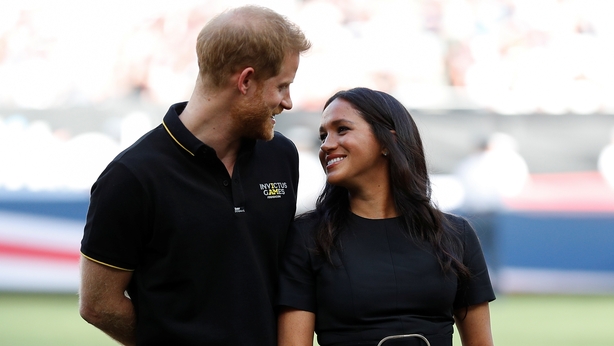 While meeting the Red Sox team, Meghan hugged player Mookie Betts, with him explaining that, "We're family somehow."
After the hug, Harry turned to the rest of the team to ask whether anyone else wanted to lay a claim to being related to Meghan, with a number of players raising their hands.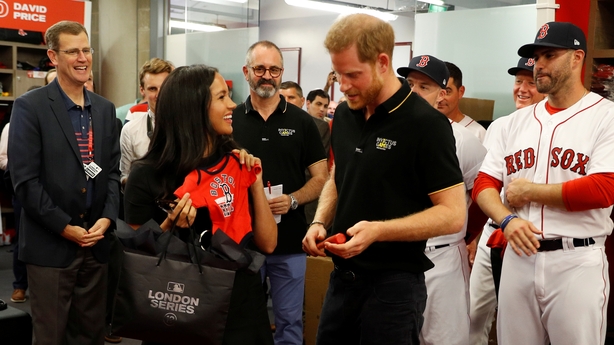 The Boston Globe reported last May that outfielder Betts had learned he was a distant relative of Meghan, as their ancestors are from the same part of Alabama, according to an amateur genealogist.
"Yes I read about it, I was informed, I was informed last year when I found out we were coming," Betts told Fox Sports after the game.
"So I figured, I hope I get to meet her, and I did, and I gave her a hug, and I think she invited me over for dinner."
Meghan and Harry were presented with Boston Red Sox and New York Yankees uniforms for baby Archie.