He may be playing Glastonbury this weekend - but Liam Gallagher has admitted that he "hated" headlining the festival in 2004 with Oasis.
The 46-year-old singer got a mixed reception that night from Oasis fans and he blames it on the fact that he was using in-ear monitors.
Gallagher, who is performing on the Pyramid stage on Saturday night this year, told BBC 6 Music: "With those in-ear things you just feel like you're in the studio, and you can't have that.
"You need the interaction, you need the vibe, so yeah, it was horrible, I didn't like it."
We need your consent to load this YouTube contentWe use YouTube to manage extra content that can set cookies on your device and collect data about your activity. Please review their details and accept them to load the content.Manage Preferences
The ex-Oasis star said he enjoyed all his other performances at Worthy Farm but admitted he could not recall much about his first Glastonbury gig, when the band performed on the NME stage in 1994.
"I remember having really bad hay fever cos I get that bad, and I had these shades on and I was thinking, 'This is gonna be a nightmare'," he said.
"But I don't remember much about the gig. In fact I don't remember anything about the gig.
"The only thing I remember is coming off, and I think it was before we had an album out, and these two lads come up to me and they're going, 'Oh, you're that geezer from Oasis?'
"I was like, 'I am, yeah' . . . I've got psoriasis as well so I'd been scratching my head all day and there's a bit of white flaky stuff in my hair, and he's gone, 'Look, Dave, he's even got cocaine in his hair!'
"And he started pulling my hair," Gallagher added, in an interview which aired on Shaun Keaveny's 6 Music show. "That's the only thing I remember."
Following his gig last weekend in Cork, Gallagher has announced a show at the 3Arena, Dublin on November 24th and also revealed the artwork for his forthcoming second solo album, Why Me? Why Not, which is released on September 20th.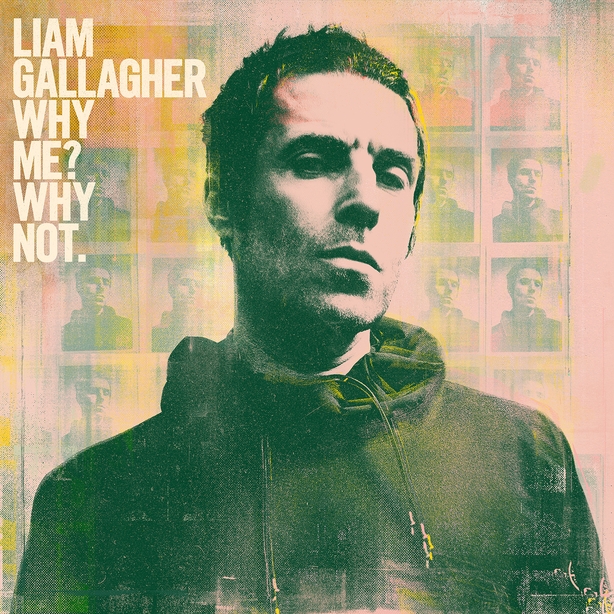 The official video for new song The River is now live and reveals the mural of the artwork in Manchester.
We need your consent to load this YouTube contentWe use YouTube to manage extra content that can set cookies on your device and collect data about your activity. Please review their details and accept them to load the content.Manage Preferences