Spider-Man is called on to step up to the superhero plate in the new Far From Home movie - but Samuel L Jackson's Nick Fury is far from convinced.
Watch our interview with Samuel L Jackson and co-star Jake Gyllenhaal
We need your consent to load this rte-player contentWe use rte-player to manage extra content that can set cookies on your device and collect data about your activity. Please review their details and accept them to load the content.Manage Preferences
Tom Holland revives his role as the web-slinging teenager in the latest Marvel blockbuster, but in the aftermath of Avengers: Endgame, Peter Parker's alter ego may not be tough enough to face the task.
Fury, the former head of SHIELD who's trying to come to terms with the new post-Endgame reality, is not that confident about Spider-Man's ability to fulfil his new responsibilities.
Speaking to RTÉ Entertainment, Jackson acknowledged his character's lack of faith in the Iron Man protégé. Well, he is only 16 . . .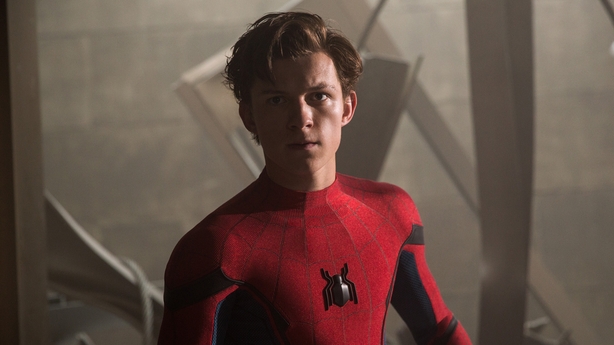 "This kid? People talk about their kids like they're great," Jackson said. "And then you ask them to come into the room and recite a poem, and they don't want to do it. That's him."
As for Gyllenhaal, he's convinced that his character's name Mysterio "sounds best spoken by an Irishman", before explaining his role.
"I love the take on him in this movie," Jake insists. "And it's different from the comics - which I enjoyed".
Coming from an alternate Earth, Mysterio arrives to fight a monster called an Elemental and, as Jake explains, "fights him through a rift in the time dimension, and finds himself on this Earth, fighting the same monster.
He adds: "Spider-Man and I realise we've a lot of shared history . . ."
Spider-Man Far From Home is released on July 2.