Ryan Tubridy, Amy Huberman and Snoop Dogg are just some of the stars featuring in a new documentary charting the return of The Blizzards and their attempts to make a viral video.
Dublin filmmaker Jeff Doyle followed the Mullingar rockers and their "manager" Duncan Browne (played by Johnny Elliott) over the course of a year, and it looks like one hell of a journey with more than a touch of Spinal Tap.
The action-packed, and impressively star-studded, trailer shows the trials and tribulations the band face as they gear up to release their third album and strive to regain relevance in the public's eye.
Filming @duncanbrowne69 @CrookedGentPRDS @camdenrecording @GalwayFilm #documentary #behindthemusic #MondayMotivation pic.twitter.com/QGXgPqIwIR

— The Blizzards (@theblizzards) June 24, 2019
However, it looks like they're going to have an uphill battle to make it.
"I mean Brexit, Trump. And now we have to deal with a new Blizzards album?" Irish TV star Laura Whitmore complains in the trailer.
Meanwhile, frontman Niall 'Bressie' Breslin has some gripes he wants to get off his chest.
"We barely get any plays on Spotify, the radio doesn't play us," he grumbles. "Maybe if we had a viral video people would know who the feck we are."
This approach looks like it backfires spectacularly.
Ryan Tubridy tells us the video "went viral for all the wrong reasons", while 2fm's Eoghan McDermott bluntly labels it "a brand new benchmark in sh**." Ouch.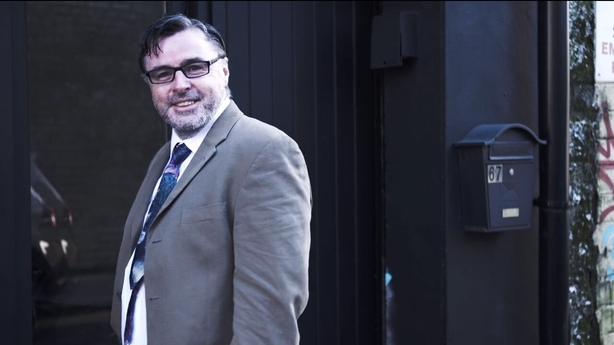 The trailer also features some amusing moments from the band's expertly gaffe-prone manager Duncan Browne.
"I give you Mr Louis Copeland", he says to the camera, as an exasperated Louis Walsh enters the room.
Director Doyle has confirmed that Browne was difficult to shoot with.
"Working with Duncan Browne was one of the most eye opening yet frustrating experiences of my life," Doyle told RTÉ Entertainment.
"Imagine trying to coax a bull up a flight of stairs. Now imagine that bull also thinks it can manage a band."
Often asked how @theblizzards got together . Here is my former babysitter and manager @duncanbrowne69 explaining https://t.co/a44mTWFLVx

— Niall Breslin (@nbrez) June 24, 2019
The filmmaker said that the band "haven't actually seen any of the footage that I have shot or edited".
"Which is definitely a good thing," he added.
Doyle said he is looking forward to premiering the film at the Galway Film Fleadh next month.
"I have always wanted to screen a movie there, so as cheesy and cliche as it sounds, it is a dream come true for me," he said.
"Hopefully The Blizzards feel the same after they watch the movie...probably not though."
The Blizzards - Behind the Music premieres at the Galway Film Fleadh on July 11.
Tickets are now on sale here!
https://t.co/x40Z0e0LEi

— Jeff Doyle (@MrJeffDoyle) June 25, 2019
Take a look at the impressive cast list for the documentary below:
Louis Walsh, Ryan Tubridy, Amy Huberman, John Connors, Mattress Mick, Shane McGowan, James Kavanagh, The Happy Pear, Tommy Lee, Snopp Dogg, Def Leppard, Wheatus, Ham Sandwich, Brendan O'Carroll, Kodaline, The Coronas, Wild Youth, George McMahon, Picture This, Tebi Rex, Perez Hilton, Gary Cooke, Dermot & Dave, Tony McGregor, John Kavanagh, Podge & Rodge, Laura Whitmore, Eoghan McDermot, and Stormy Daniels.