Big Little Lies continues to enthral and entertain, The £1 House is back for a second run, and it's a wrap for War on Plastic with Hugh and Anita . . .
Pick of the Day
Big Little Lies, 9.00pm, Sky Atlantic
Bringing Meryl Streep into the mix for this second season has been an inspirational move, as her character, Celeste (Nicole Kidman) Wright's mother-in-law, Mary Louise Wright is an unsettling delight.
She's been particularly nasty to Reese Witherspoon's Madeline, who has been shook by Mary Louise's hostility towards her.
Tonight, Madeline's issues come to the surface in a revealing couples' therapy session. Meanwhile, Celeste struggles with her memories of her late husband, Perry.
New or Returning Shows
The £1 House: Britain's Cheapest Street, 8.30pm, Channel 4
Following the award-winning first season, the cameras catch up with the people who are now living in the £1 House neighbourhood in Liverpool and follow the highs and the lows of those who are still taking the gamble.
In this first episode Debbie and Ste plan their dream kitchen, but become worried about a fire in a neighbouring house.
After a year of living in a nearly empty street, childhood sweethearts Mel and Rob are questioning their decision, and mum-to-be Ibby ignores the crumbling walls of her nightmare house in her quest for the perfect home.
A Year to Save My Life: George McGavin and Melanoma, 9.00pm, BBC Four
After being diagnosed with a rare and deadly form of malignant melanoma - acral lentiginous melanoma - television presenter and biologist Dr George McGavin embarks on a highly emotional and deeply personal journey as he goes through treatment for his cancer.
George's treatment is targeted drug therapy, using drugs approved for use by the NHS only weeks before his diagnosis.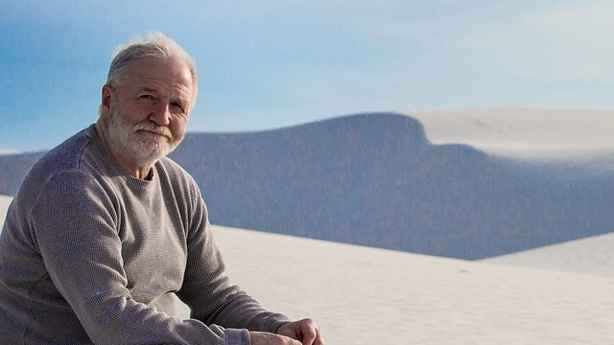 The Unwanted: the Secret Windrush Files, 9.00pm, BBC Two
David Olusoga opens secret UK government files to show how the Windrush scandal and the 'hostile environment' for black British immigrants has been 70 years in the making.
The film features Sarah O'Connor, Anthony Bryan and Judy Griffith. Settled here legally since childhood, they were re-classified as illegal immigrants by new 'hostile environment' regulations. Unable to show proof of their nationality status, they lost jobs, savings and their health, facing deportation back to countries they could barely remember.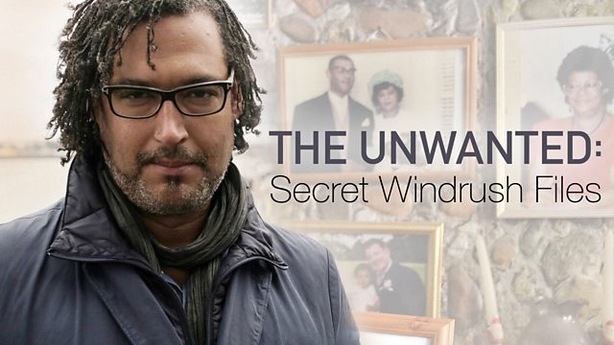 New to Download
Fighting with My Family, Sky Store
One of the more surprising feel-good hits from this year, Stephen Merchant writes and directs the real-life story of Saraya Bevis-Knight, better known to grappling fans as WWE Superstar Paige.
The always superb Florence Pugh stars as the body-slamming Saraya, while Nick Frost and Lena Heady have a great time as her parents (also wrestlers).
Growing up in Norwich, Saraya and her brother Jack dream of making it in the WWE – so when the opportunity arises, both try out for a spot in the big time, but only Saraya gets chosen.
Ending Tonight
War on Plastic with Hugh and Anita, 9.00pm, BBC One
In the final episode of this very informative band frankly mind-boggling series, Anita Rani investigates the tsunami of single-use plastic that parents pick up in the form of give-away toys.
It turns out that burger franchise McDonald's are the largest toy distributor in the world, handing out over 1.4 billion plastic toys per year worldwide.
They claim on their website that they are recyclable, but a visit to Simon Ellin, the CEO of the Recycling Association, makes it very clear that while that may be true in theory, in reality it's not that simple.
Don't Miss
Wild Bill, 9.00pm, Virgin Media One
The fish out of water cop dramedy starring Rob Lowe as a US police chief who's relocated to Lincolnshire in England continues.
When a mysterious stranger wanders into Boston suffering from amnesia, it provides Bill with the opportunity to crack a notorious unsolved case, but he soon comes to realise that the truth is more complicated than it first appears.
Meanwhile, Kelsey succeeds in getting Bill to finally engage with his dead wife's memory, and Oleg puts the pressure on Muriel.
Click here for full TV listings