Junior Brother plays Body&Soul Festival at Ballinlough Castle in Co. Westmeath this weekend. Michael Donovan chats to the tambourine playing alternative Irish folk singer.
Co. Kerry expat Ronan Kealy, who performs as Junior Brother, pauses to think of his favourite film. "Tarkovsky's," he finally decides, "about the icon painter… Andrei Rublev."
He cites Tarkovsky's use of "the black and white," how "it distances the viewer from a time, creates an archaic lens."
The absence of colour links what Kealy dubs "the actual landscape," i.e. the factual arc of Rublev's life, with a less tangible "imagined landscape," i.e. Tarkovsky's subjective interpretation of Rublev's life, thus creating a framework in which memory becomes art.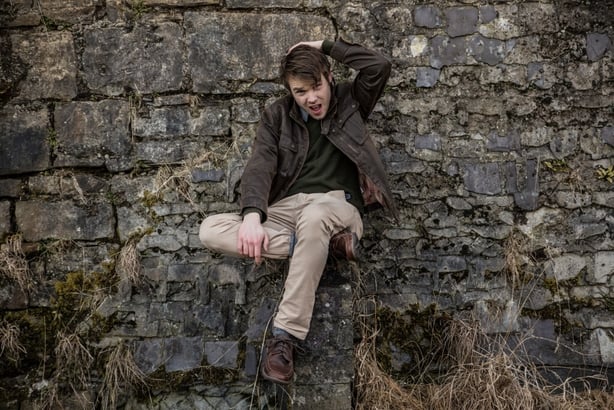 "My new record Pull the Right Rope tries to do the same thing," Kealy explains, "but with a bit more colour:" namely, the layered green cloaking the landscape of Kilcummin, his home parish.
"The further I get from home the more potent it gets in my imagination," says Kealy, who left Kerry for Dublin in his late teens. Distance "brings the imagined landscape of home more to the forefront." It yields music that is "at times absurd, at times fantastical" but unequivocally rooted in the truth — magical realism.
Kealy's acclaimed EP F*** Off I Love You, the bulk of which was "recorded literally in the kitchen of [Kealy's] home," navigates the divide between real and imagined landscapes using humor as its compass.
"The tale I told deluded me," Kealy sings on You Make a Fine Picture. "So I carried on," he continues," cheeky and not all that concerned with the dangers of a narrative gone astray. Delusion, in Kealy's sonic world, precedes magic.
We need your consent to load this YouTube contentWe use YouTube to manage extra content that can set cookies on your device and collect data about your activity. Please review their details and accept them to load the content.Manage Preferences
His characters, well-practiced in the art of self-delusion, playfully manipulate the codifying structures of home. A young man raised in the confines of the Church might endeavor to wander the streets of Castlebridge "lit like a tabernacle, dressed like an altar". Graves, passed time and time again, over the course of a childhood, may all of a sudden begin "walking from the hills" to mingle with the living.
Such luminous figures sprout, Kealy says, from time spent "hanging out in the pub with people who aren't that into music or poetry." These "friends will often come up with very poetic things," as if they were born poets, and the feelings they inspire are "more important, more unexpected." Their words resonate without pretense: unspoiled.
Kealy even admits to lifting lines wholesale from these pub chats in order to cement their unassuming beauty in song.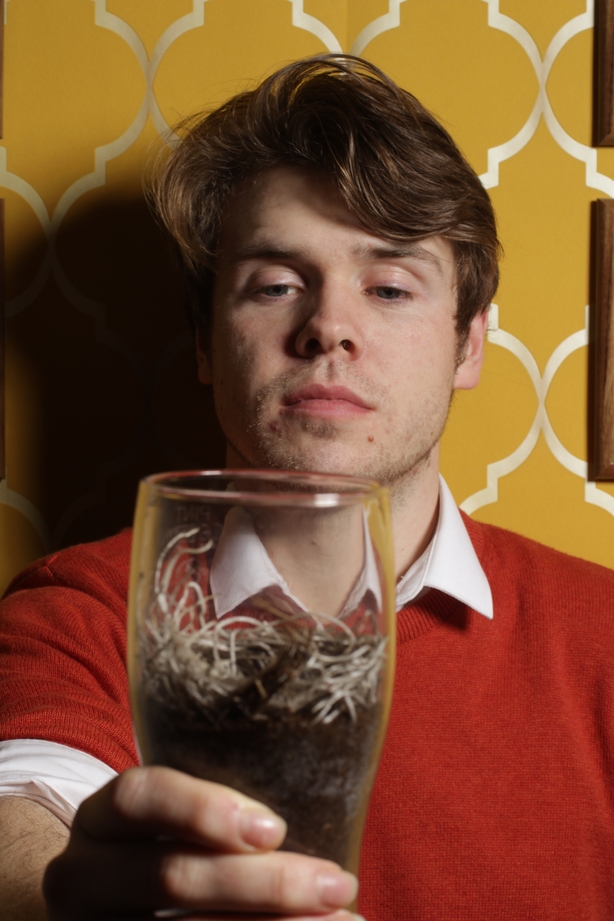 On his debut LP Pull the Right Rope, recorded with producer Christopher Barry in Dublin, Kealy further distances himself from the "actual landscape of his home," allowing imagination to take precedence.
Kealy could reference his home directly while recording F*** Off I Love You. He had no such luxury during the Pull the Right Rope session.
For the better, it seems.
"The longer songs are longer, and I think deeper," Kealy says. "There's not as much humor."
The albums richness, he explains, is a product of studio intimacy.
"I was going back to the experience of being in the studio but bringing in the experience of being at home." Working with Christopher Barry, "was like hanging out with a friend."
The relative comfort provided Kealy with a platform on which to construct his meticulously imagined version of his beloved landscapes, a creation drafted via intricate demos and refined to Barry's sensitive ear and gentle hand.
"He's very good at spotting magic," Kealy says. "He knows when a take is good."
The content of Pull the Right Rope agrees. Its tracks, despite their length (6 of 9 surpass the 5-minute mark), execute their unorthodox harmonic maneuvers with uncanny precision, painting, in sound, a series of expansive and richly textured impressionistic visions.
We need your consent to load this YouTube contentWe use YouTube to manage extra content that can set cookies on your device and collect data about your activity. Please review their details and accept them to load the content.Manage Preferences
Purple Circle, the 9+ minute half-way point of the record, drags the listener straight into the "belly of the [singer's] heart" before casting him or her out to the wind and the rocks where thinner life is little more than a few "illicit whispers." Unlike a painting (silent, immobile), Kealy sets impression in motion, erecting his imagined architecture in real time.
Externally, things aren't nearly as tempestuous. Kealy enjoys life in Dublin among what he's "loath to label a folk scene."
There are only "slight parallels on the surface" connecting Junior Brother to peers like David Keenan and Alfie, Kealy says. It's not so much the stylistic similarities at it is the attitude that Kealy finds encouraging. "There's a lot of love," he says, earnestly.
Don't miss Junior Brother if you are heading to Body & Soul this weekend, he's playing the Orchard Lounge at 8.15pm.