Stranger Things has released the ominous, apocalyptic-feeling final trailer for season three and it looks like the town of Hawkins is set to be terrorised once again.
Although Eleven closed off the Upside Down in the last season, the gang are now worried that the supernatural creature might have been on the wrong side of the gate.
"You let us in and now you are going to have to let us stay," a threatening voice says at the start of the trailer.
We hear Eleven say: "It doesn't make sense, I closed the gate."
But then Will wonders, "What if he never left? What if we locked him out here with us?"
The trailer then hints at a new villain for the third season when Will suggests the monster could have attached himself to "a new host". The camera then cuts to Billy Hargove with an evil expression on his face.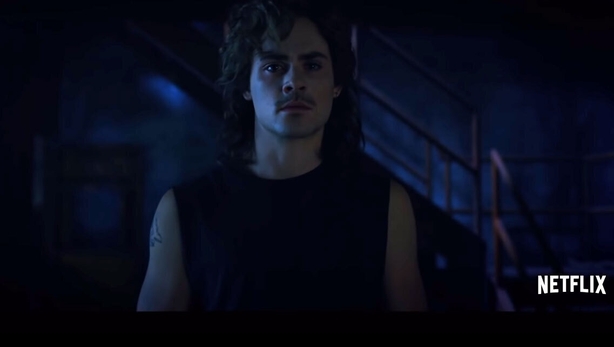 "We're going to end you. We're going to end your friends. Then we're going to end everyone," the threatening voice warns.
The action-packed trailer ends with the cast cowering from an unseen creature.
Winona Ryder, David Harbour, Millie Bobby Brown, Finn Wolfhard, Caleb McLaughlin, Sadie Sink, Noah Schnapp and Gaten Matarazzo are all returning for the third run of the hugely popular series.
New additions to the cast include British actor Cary Elwes, who portrays the town's mayor, Jake Busey as a local reporter and Maya Hawke as a shopping mall employee.
Stranger Things season three will begin streaming on Netflix on July 4.