George Clooney's back on the box, starring in Catch 22, while The Brigade comes to an end and The Handmaid's Tale continues . . .
Pick of the Day
Catch 22, 9.00pm, Channel 4
George Clooney, Hugh Laurie and Kyle Chandler are among the cast of this new US drama based on Joseph Heller's seminal novel of the same name, the story of artful dodger Yossarian.
He's a US Air Force bombardier in World War II who is furious because thousands of people who he has never met are trying to kill him. His real problem is not the enemy - but his own side, which keeps increasing the number of missions the men must fly to complete their service.
Yet if Yossarian makes any attempt to avoid his dangerous assignments, he'll be in violation of Catch-22, a hilariously sinister bureaucratic rule that specifies a concern for one's own safety in the face of immediate danger is the process of a rational mind.
A man is considered insane if he willingly continues to fly dangerous combat missions, but a request to be removed from active duty is evidence of sanity, which immediately makes him ineligible.
We need your consent to load this YouTube contentWe use YouTube to manage extra content that can set cookies on your device and collect data about your activity. Please review their details and accept them to load the content.Manage Preferences
New or Returning Shows
George Clarke's Old House, New Home, 8.00pm, Channel 4
In Thornton Heath, George Clarke squeezes into an Edwardian Workers Cottage which is only half the size of a squash court.
This doll's house is home to NHS theatre nurse Hannah (below, with George) and her two lively young children, but it's so small Hannah has had to give the only decent sized bedroom to the kids and is sleeping in the front room.
Can Clarke make every inch in the house work, and give Hannah the luxurious master bedroom she desires?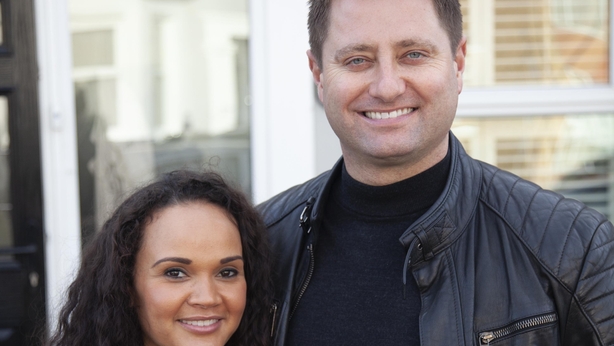 Ending Tonight
The Brigade, 10.15pm, RTÉ One
Here's the second in a two-part documentary series exploring the War of Independence in West Cork and particularly the actions of the 3rd Brigade.
The series is a living history project, assembling a new flying column to live as the originals did back in 1920/1921.
Flying columnists were chosen at the Open Day in Clonakilty GAA grounds last February.  The Brigade members (12 local men mostly in their late teens and early 20s) are put through their paces by ex members of the Irish Defence forces.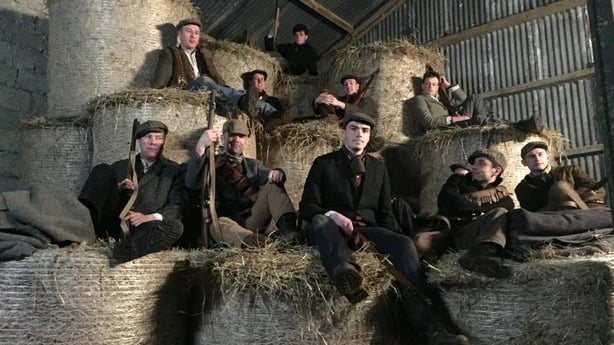 Don't Miss
The Handmaid's Tale, 10.25pm, RTÉ 2
As this third season of this dystopian tale - inspired by Maragret Atwood's novel of the same name - continues, June negotiates a truce in the Waterfords' fractured relationship.
Elsewhere, Janine oversteps with the Putnam family, and a still-healing Aunt Lydia offers a brutal public punishment.
We need your consent to load this YouTube contentWe use YouTube to manage extra content that can set cookies on your device and collect data about your activity. Please review their details and accept them to load the content.Manage Preferences
Click here for full TV listings