Actress, dancer and reality TV star Jorgie Porter has admitted that being famous makes dating "very hard" but says she "wouldn't change it" for the world.
The well-loved TV star, who is going back to her ballerina roots with a role in the hit production of Fame the Musical, running at the Bord Gáis Energy Theatre from Tuesday June 18 to Saturday 22, spoke to RTÉ Entertainment about the perils of fame and feeling like her career has come full circle while preparing for the opening night show in Dublin.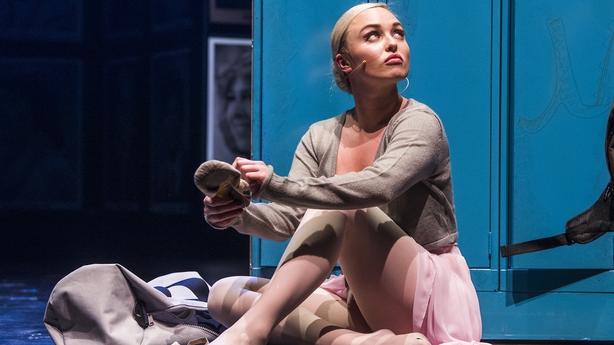 The warm and animated 31-year-old Mancunian says she feels she's come back to her original passion - dance - having trained as a ballerina from the age of three until her teens. Ballet fell by the wayside when her career took an unexpected turn.
Porter first came to the public's attention in 2008 when she was cast as Theresa McQueen in the popular Channel 4 soap Hollyoaks. It was a role that was meant to last for three months, but her character became so well received she stayed on for another eight years.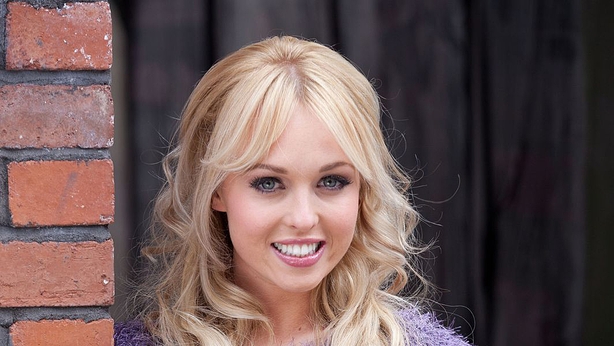 "It's incredible", she said. "When I was three years old I wanted to be a ballerina. All that time I had a dance teacher who would encourage me and then I got Hollyoaks, which was a blessing.
"I was only meant to be there for three months and it ended up being eight years, so in that time I couldn't really carry on with my dancing. So now, ten years later, it's like I've done a massive full circle. West End has always been my dream, and I'm going to do it. So I need a new dream!"
Going from being unknown to nationwide fame on the soap, and then becoming more well-known after stints on Dancing On Ice, and, perhaps most notably, I'm A Celebrity....Get Me Out of Here!, took a bit of adjusting to.
She said: "I always as a kid wanted to be famous. I would literally pray 'I want this so much' and then when it does happen you're like 'oh, everybody knows me and everybody's watching me'. But to be honest, it's all I've known, so really it's the best.
"When I did the jungle, that was a whole different audience, so places I could go and hide [before] like Harrods, nobody would know me there, but then in Harrods everybody watches the jungle, so I had to move to America for a bit, just to be on the DL (down low).
"Obviously dating's very hard because I don't know whether they want to be on telly, or whether they fancy Theresa McQueen and then they get to know me and they're like 'oh you're not...' and I'm like 'yeah I pick my nose'", she said with a laugh. "But I wouldn't change it."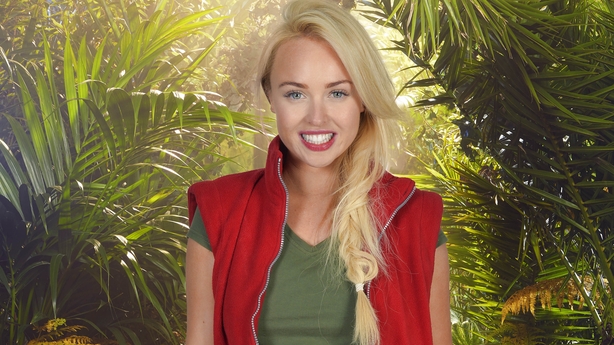 Porter is playing the character of ballerina Iris Kelly in Fame the Musical, which is a bit of a dream role for her, particularly in contrast to the gruelling soap schedule she worked.
"On the soap it was very hard. You have to get up really early, sometimes your lines would change on the day, so you'd have to do a whole new paragraph, a monologue of something new and cry loads and then be happy, your emotions are all a mess", she said.
"Whereas this is the best job I have ever done. I don't have to wake up until two in the day because I know what I'm doing. But also it's just...there's not a lot of stress, it's just brilliant. And doing dancing for me, it's just my dream," she added with a sigh.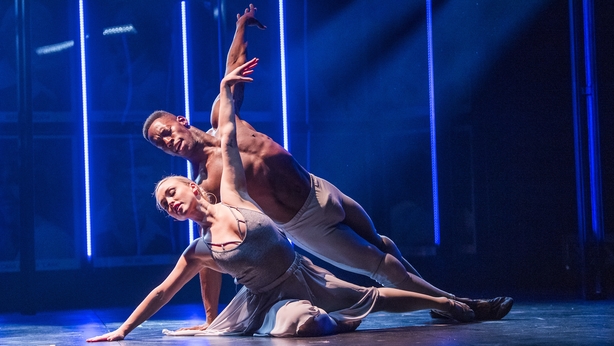 In Fame the Musical, her character is in love with fellow dancer Tyrone Jackson and Porter says they have a "journey of love and it involves a lot of racial issues as well, but by the end they literally make love through dance, which is another one of my favourite things to do".
Based on the iconic 1980's teen musical movie Fame, Porter says she thinks this story is still so popular all these years later because young people can relate to the issues that are explored.
"I think [Fame] is so current because kids will always be kids and still have these issues that they're going through, there's drug abuse, there's racial [issues], there's homophobia, there's suicide, there's so many things that through life people go through."
She said that despite the typical 1980's outfits and legwarmers, it's "still it's the same sort of things you go through growing up."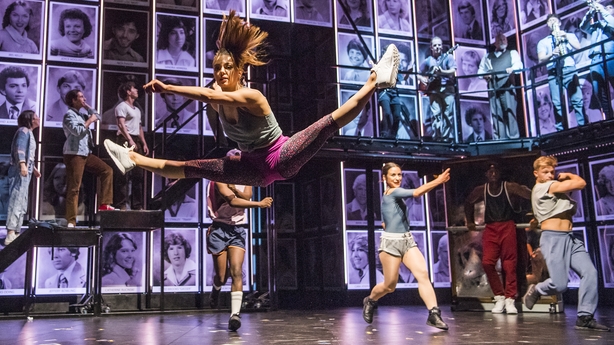 The TV star said she is excited to kick off the Dublin run as she thinks the audiences "are going to be loud". Despite the sometimes heavy subject matter of the show, she promises a good night out.
"You will definitely be up dancing, and if you don't then I don't know what to say, maybe you've got a broken heart, because literally by the end everybody knows the songs, you just start singing them, you just know them, you forget that you know them.
"You leave going 'I want to come again'. My mum's been seven times, she needs to stop coming!"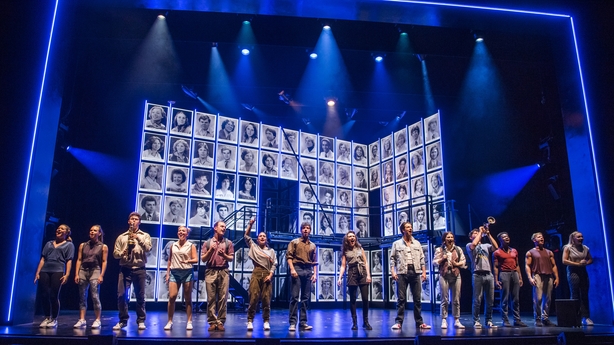 As for future plans, Porter says she's a 'yes person' so is not afraid to try new things.

"I would love a lot of things really. Musical theatre might not be forever, there's some films I'd like to do, Netflix..."
Sarah McIntyre
Fame the Musical runs at the Bord Gáis Energy Theatre from June 18 to 22.