US trash metal act Megadeth have cancelled most of their remaining shows for 2019 after the band's guitarist and vocalist Dave Mustaine revealed he has been diagnosed with throat cancer.
The band will now only play October's Megacruise, a three-day festival on a cruise liner with a line-up that also features Anthrax and Testament.
57-year-old Mustaine, who founded Megadeth in 1983 after he was kicked out of Metallica, posted the news on his Instagram page.
"I've been diagnosed with throat cancer. It's clearly something to be respected and faced head on - but I've faced obstacles before," he wrote.
"I'm working closely with my doctors, and we've mapped out a treatment plan which they feel has a 90% success rate. Treatment has already begun."
The singer added that the band will continue to work on their follow-up to the successful album, Dystopia, the title track of which won a Grammy for best metal performance in 2017.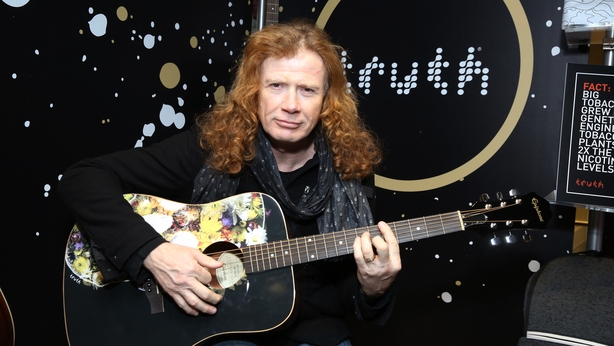 "Meanwhile, Kiko [Loureiro], David [Ellefson], Dirk [Verbeuren] and I are in the studio, working on the follow up to Dystopia - which I can't wait for everyone to hear," Mustaine said.
"I'm so thankful for my whole team - family, doctors, band members, trainers, and more. I'll keep everyone posted."
More music news, reviews and interviews here