Rob Lowe heads a new cop drama, there's a doc about Clery's clock in Dublin, and Dara Ó Briain hosts a new family quiz show...
Pick of the Day
Wild Bill, 9.00pm, Virgin Media One
Now here's a very peculiar fish-out-of-water tale: both in terms of the show's lead character and lead actor.
Starring and executive produced by Emmy and Golden Globe-nominee Rob Lowe, Wild Bill is a crime drama following high-flying US police chief Bill Hixon (Lowe), who is appointed Chief Constable in Boston, Lincolnshire.
Landing in the UK with his teenage daughter Kelsey in tow, Bill is ready to tackle the county's crime figures, armed with a range of statistics and algorithms with every intention of getting in and out as quickly as possible.
Reports have been less than flattering, so be warned. But the presence of former West Wing star Lowe gives it a certain cachet and huge curiosity factor.
New or Returning Shows
Under the Clock, 9.35pm, RTÉ One
This charming documentary film explores the social history of Ireland told through the heart-warming tales of ordinary people whose relationships began at one of Ireland's most famous meeting places.
Be it the romance of a first date, a nostalgic reunion of old friends or the curious excitement of a visiting tourist, it unites stories of love and loss, hope and disappointment that all began under Dublin's iconic landmark, Clerys' clock on O'Connell Street.
The Family Brain Games, 8.00pm, BBC Two
Here's a new quiz show promising 'the ultimate test of collective, cross-generational intelligence', and hosted by Dara Ó Briain.
In the opening episode, there's the high-achieving Ross family from London: writer and mum Katie, financial advisor dad Jonathan, and their two children, musical prodigy Amelia (14), who writes classical concerto in her spare time, and rock collector Alexander (12) who loves geology.
Their opponents are the Latin-loving Griffiths family from Woking, including prison-educator and mum Anne, dad David (who's also in education) and Latin scholars Will (16), and Ollie (13).
In an age where dumbing down has become a cornerstone of television, this show must be welcomed.
My Wild Animal Baby, 10.00pm, More4
This new series tells the extraordinary stories of three wild animals that have spent their lives being cared for by humans and have formed a deep and enduring attachment with them.
In the early 1990s, animal trainers Mark and Dawn Dumas were living on a small ranch east of Vancouver in Canada caring for their collection of animals.
But when they took on Agee, a vulnerable polar bear cub, and raised her in their own home, their lives changed forever. She became their soul mate – and when Hollywood came knocking she became a movie star.
Ellie & Natasha, 11.30pm, BBC One
This is yet another BBC Three comedy sketch show – this time written by and starring Ellie White and Natasia Demetriou.
It features a range of characters from busybody mums to trustafarian teenagers, as well as satirising pop trends with a take on stars like Ariana Grande.
Here they are performing a vlog parody:
Ending Tonight
Thatcher: a Very British Revolution, 9.00pm, BBC Two
The fifth and final episode covers the period after the 1987 election when Margaret Thatcher secured a third term as British prime minister.
She sets out to play a full part in international affairs, partnering with American Presidents Reagan and Bush to engage with the Soviet Union and play a pivotal role in the journey to the end of the Cold War.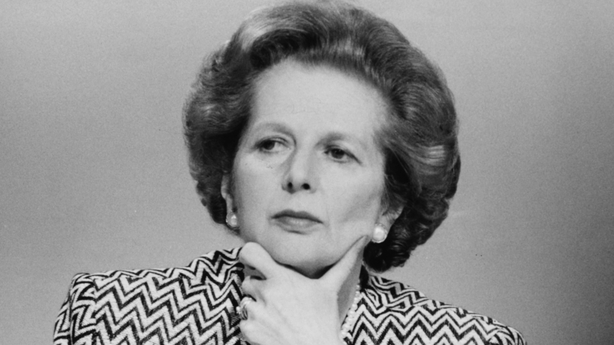 Tricks of the Restaurant Trade, 8.30pm, Channel 4
In this episode, Simon and Sophie explore how some big restaurant and coffee chains cater for the growing number of customers with food allergies.
Meanwhile, do menus really persuade us to buy more? Sophie finds out from a world-renowned menu engineer and sees how he makes over the menu at a Glasgow restaurant.
Plus: the hospitality industry creates almost a million tonnes of food waste every year. Simon meets people and visits restaurants trying to tackle the issue.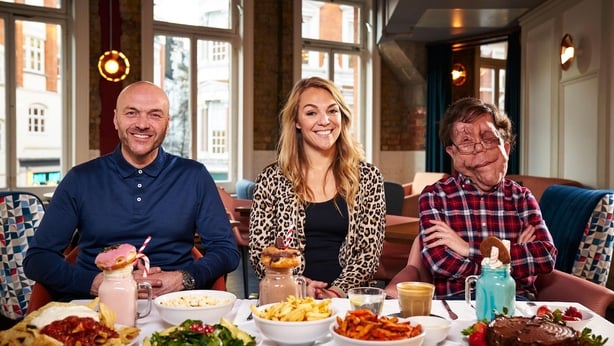 Don't Miss
What We Do in the Shadows, 11.15pm, BBC Two
Switched from its regular Sunday slot as the original film was given a screening last night, this has been the best new US comedy in quite a while – and here go the last two episodes from season one.
For the uninitiated, it's a mockumentary-style look into the daily (or rather, nightly) lives of vampires who have been buddies for hundreds of years and are struggling with the modern world.
First up tonight, tensions run high as the vampires prepare to host the Biannual Vampire Orgy. Later, Nandor visits one of his living descendants, and a lover from Nadja's past re-emerges.
Click here for full TV listings