BBC motor show Top Gear returned with its latest incarnation on Sunday night and first responses indicate that the new-look show could be a winner.
Since the trio of Jeremy Clarkson, James May and Richard Hammond departed in 2015, Top Gear has suffered shrinking viewership and a seeming loss of direction.
The long-running and once hugely popular show has gone through several line-up changes since 2015. Former TFI Friday host Chris Evans came in for a disastrous run, while former Friends star Matt LeBlanc had a moderately successful couple of seasons before leaving in 2018.
But the show returned on Sunday with a new set up of presenters: professional driver Chris Harris, retired cricketer Freddie Flintoff and comic/TV presenter Paddy McGuinness.
Overnight viewing figures in the UK revealed an average of 2.5m viewers which represented a 12.7% share of the audience, making it BBC Two's most-watched programme of the day.
The second-highest rating for BBC Two on Sunday was The Ranganation, with an average of 1.1m.
The Telegraph newspaper was among the British media that welcomed the new line-up, and said the presenters' "chemistry was immediate, their camaraderie warm".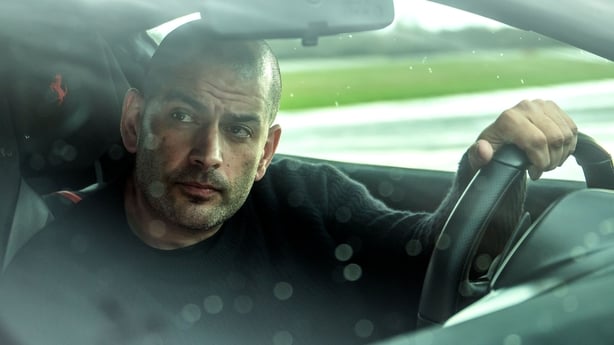 The Guardian reckoned that "The larky, bad-tempered chemistry that existed between Clarkson, James May and Richard Hammond has been replicated in a slightly sunnier form".
That positivity was echoed by Digital Spy, which felt that "There was likeability as the hosts opened the show".
Praise wasn't universal though. "Three male presenters, the usual stunts, the usual format: dull, dull, dull," said The Independent.
Earlier this month, Chris Harris told the BBC: "When people saw the names, they probably went, 'Hang on, a cricketer and a comedian?'"
"But why not? If you had three people like me, people would fall asleep. I think we're a good, broad team, we cover lots of bases."