EastEnders fans are set to witness dramatic scenes in the coming weeks when Jean blows up at a fellow patient in the hospital. Take a sneak peek at the drama here.
The BBC has teased a new storyline by releasing photos from an upcoming episode which shows Jean in a hospital bed, where she is being greatly irritated by a fellow patient, and doesn't hesitate letting him know.
Teasing the dramatic storyline, the soap says: "Whilst at her chemotherapy appointment, Jean gets increasingly annoyed by fellow patient Daniel (played by Adrian Edmondson) who continues to wind her up with his unique sense of humour.
"As tensions escalate between the pair, Jean doesn't hesitate in giving Daniel a piece of her mind."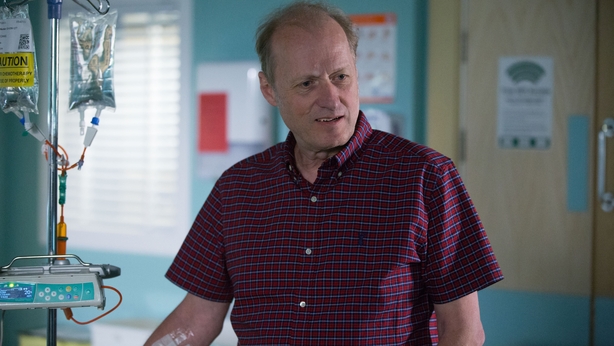 Fans can find out what happens next in the episode airing on Tuesday, June 25.
EastEnders airs on RTÉ One and BBC One on Mondays, Tuesdays, Thursdays and Fridays.
Click here for more on the soaps.