Here are some tips on what's worth watching on the box this weekend between now and Sunday night . . . and there's plenty on offer!
Pick of the weekend
Jessica Jones, from Friday, Netflix
Back for a third and final season, a pitch-perfect Krysten Ritter goes one more round as the hard-drinking, super-strong Marvel PI - easily my favourite super hero character of recent years.
The 13-episode season, which will be the last, not just for this show but for the entire Netflix MCU, picks up with Jessica trying to forget that her mother was a psychotic murderer.
The messed-up hero focuses on helping the helpless, until Dorothy Walker (Rebecca De Mornay) turns up to hire Jessica to find her own sister and former best friend, Trish Walker (Rachael Taylor).
New or Returning Shows
Celebrity Gogglebox, 9.00pm Friday, Channel 4
Rylan Clark-Neal and his ma Linda, Denise van Outen and boyfriend Eddie Boxshall, Kelly Osbourne and her pal Sammy Barratt-Singh are among the telly-watching C and D-listers this time around.
The crowd also includes Nicole Appleton and Mel Blatt, Gyles Brandreth and Sheila Hancock, Little Mix, Nick Grimshaw, Eamonn Holmes and Ruth Langsford, who view popular and topical TV shows, including Countdown, Love Island, Killing Eve, Antiques Roadshow, Naked Attraction, and My Gay Dog And Other Animals.
Here's what you can expect:
Top Gear, 8.00pm Sunday, BBC Two
Here's yet another makeover for the motor show that's gone into serious decline since the departure of Jeremy Clarkson and co a few years ago.
In their first adventure together, Freddie Flintoff, Chris Harris and Paddy McGuinness head to the searing heat of Ethiopia in their first cars. Back at the track, Chris puts the Ferrari 488 Pista and McLaren 600LT through their paces.
I Can Go for that: the Smooth World of Yacht Rock, 9.00pm Friday, BBC Four
Part one of Katie Puckrik's voyage through a halcyon period of Los Angeles studio craft when studio-based artists like The Doobie Brothers, Steely Dan and Hall & Oates produced the smoothest R&B and married it to adult themes about longing, aspiration and melancholy.
In its day this music was never identified as a genre, but in the 21st century it has come to be known as Yacht Rock. Katie's account is both the soundtrack of her American teen years and a re-appraisal of the era.
Here's Yacht Rock's greatest voice - Michael McDonald:
Live: the C4 Debate - Britain's Next PM, 6.30pm Sunday, Channel 4
As the race to be the UK's Brexit Prime Minister heats up, Krishnan Guru-Murthy hosts a live debate between the main challengers.
The candidates face a studio audience drawn from across the (dis)United Kingdom, as they battle to take over from Theresa 'Brexit means Brexit' May as leader of the Conservative Party.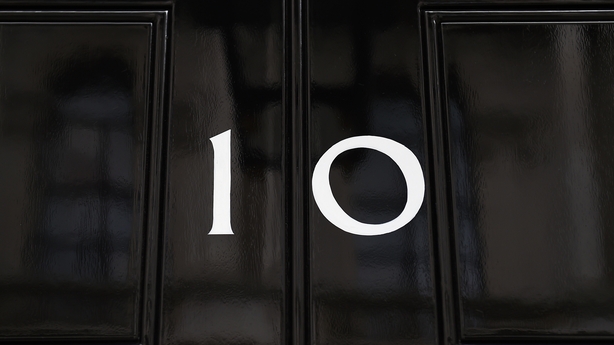 New to Download
Murder Mystery, from Friday, Netflix
Adam Sandler and Jennifer Aniston star in this comedy about a New York cop who finally takes his wife on a long promised European trip.
A chance meeting on the flight gets them invited to an intimate family gathering on the super yacht of elderly billionaire Malcolm Quince. But when Quince is murdered, they become the prime suspects.
Venom, from Friday, Sky Movies Premiere
Tom Hardy, Michelle Williams and Riz Ahmed star, with Hardy as a down on his luck San Francisco-based journalist who'll stop at nothing to uncover the truth.
Joining with an amorphous space blob with a taste for brains and other human organs, they form a symbiotic relationship to make Venom – and an unconventional buddy movie.
Awake: The Million Dollar Game, from Friday, Netflix
Sleepless for 24 hours, contestants in this comedy game show stumble through challenges both eccentric and mundane for a chance at a $1 million prize.
Ending this weekend
Bake Off: the Professionals, 8.00pm Friday, Channel 4
The three remaining teams must fight tooth and mixing bowl to be crowned the winners of this incredibly tough patisserie competition.
Judges Benoit Blin and Cherish Finden have set two challenges for the final: four hours to create a stunning afternoon tea and seven hours to create a mind-blowing wedding feast.
Jamestown, 9.00pm Friday, Sky One & NOW TV
It's the last ever episode of this frankly dull drama with Mercy and Pepper bringing joy to the town but the Sharrow's rivalry reaches breaking point.
Jocelyn gives Yeardley one last challenge which will alter both their futures, while Opechancanough initiates an audacious plan that will change Jamestown forever.
Mastermind, 7.30pm Friday, BBC Two
John Humphrys asks the questions in the grand final. The subjects include the films of the Marx Brothers, the national parks of the USA and the life and times of painter Mary Cassatt.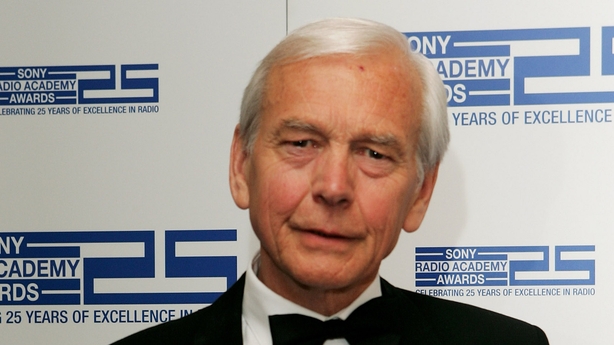 Great Canal Journeys: Asian Odyssey, 8.00pm Sunday, Channel 4
In the closing part of Timothy West and Prunella's final voyage, they explore Vietnam's Mekong Delta before crossing the border into Cambodia.
Bound for the capital city of Phenom Penh, they end their adventure at the world-famous Angkor Wat, a temple built by the clever use of canals.
Equator from the Air, 7.00pm Sunday, BBC Two
Wildlife cameraman Gordon Buchanan completes his equatorial journey in Southeast Asia, where booming economies put increasing pressure on the natural world.
Flying over Indonesia's capital, Jakarta, Gordon discovers this megacity is sinking. In Sumatra, drones help to manage a dangerous conflict between elephants and farmers.
In Borneo, which has lost more than a third of its lush forests, Gordon searches for orangutans at night - and he finds that aerial tech offers hope for endangered Siamese crocodiles.
Hawaii 5-0, 9.00pm Sunday, Sky One
Season 9 - NINE! - of this reboot comes to an end, with Steve McGarret (Alex O'Loughlin) and Danny Williams (Scott Caan) just three runs behind the Jack Lord original series.
This week the race is on to find escaped criminal Aaron Wright. But a guest at cop HQ is about to throw everyone in danger.
Weekend movies
Quantum of Solace, 9.35pm Friday, RTÉ One
Daniel Craig, Olga Kurylenko and Mathieu Amalric feature as Craig's James Bond descends into mystery while trying to stop a mysterious organization from eliminating a country's most valuable resource.
The Full Monty, 10.25pm Friday, RTÉ 2
Peter Cattaneo directs Robert Carlyle and co in this feelgood favourite as six unemployed steel workers who form a male striptease act, who are encouraged by local women who cheer them on to go for 'the full monty' - total nudity.
Foxcatcher, 11.05pm Friday, BBC Two
This is a powerful drama starring a hugely impressive Steve Carell, Channing Tatum, and Mark Ruffalo and based on actual events where an Olympic wrestler's oddball benefactor takes a disruptive interest in his team and the man's brother.
Deadpool, 9.00pm Saturday, Channel 4
Wise-cracking tough guy Wade Wilson (Ryan Reynolds) is a once a dishonourably discharged US Special Forces soldier.
Diagnosed with cancer, an experimental cure transforms him into a self-healing, virtually indestructible anti-hero.
The Dead, Midnight Saturday, RTÉ One
Anjelica Huston, Donal McCann star in John Huston's cinematic take on the famous James Joyce short story that closed Dubliners.
Also look out for Anjelica Huston on James Joyce: a Shout in the Street, on midnight Sunday on BBC Four. Huston tells the story of the life and work of James Joyce.
Don't Miss
Isle of Wight Festival 2019, Sky Arts & NOW TV
The summer music season kicks off with the first major UK festival of the year. The acts gracing the main stage include Noel Gallagher's High Flying Birds, Biffy Clyro, George Ezra, Richard Ashcroft, Courteeners, Bastille, Fat Boy Slim and Rick Astley.
Coverage starts at 7pm on Friday and continues over the weekend. And there's loads of coverage.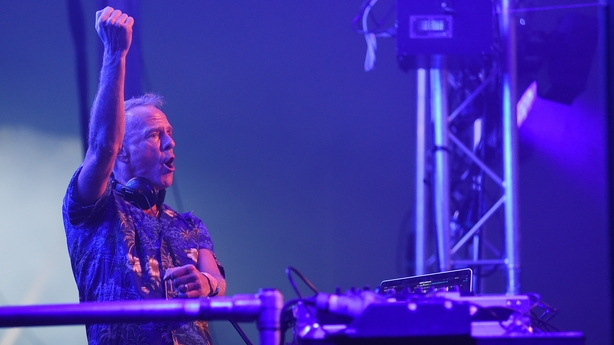 Box Set Binge
Frasier, RTÉ Player
One of the great American sitcoms, Frasier is a spin-off of the equally superb Cheers, featuring Kelsey Grammar in the role that defines his career.
He plays the eponymous (and pompous) Frasier Craine, who moves back to his hometown of Seattle, where he lives with his blue collar father, and works as a radio psychiatrist in between drinking coffee with his pretentious brother Niles.
The first five seasons are available, and if this show doesn't put a smile on your face you simply haven't got a sense of humour.
Click here for full TV listings