Blue hitmaker-turned stage star Duncan James has said he is excited to bring the new production of The Rocky Horror Show to Dublin this July as he can't wait to perform for the die-hard contingent of Irish fans.
The singer and actor undergoes an impressive transformation to become the iconic Dr Frank 'n' Furter in the musical production which is coming to the Bord Gáis Energy Theatre from July 1 - 6.
Speaking to RTÉ Entertainment, James said he is especially looking forward to bringing the show to Dublin as he knows there's a cult following for the 1975 film The Rocky Horror Picture Show.
He said: "I know that the Irish audiences used to come watch the film in the cinema, it was on for 21 years, and I know they used to come on a Friday night and watch it religiously so I heard there's a big cult following of die-hard Rocky Horror fans in Dublin and in Ireland.
"I'm really excited for them to come and see it and for them to see my Frank."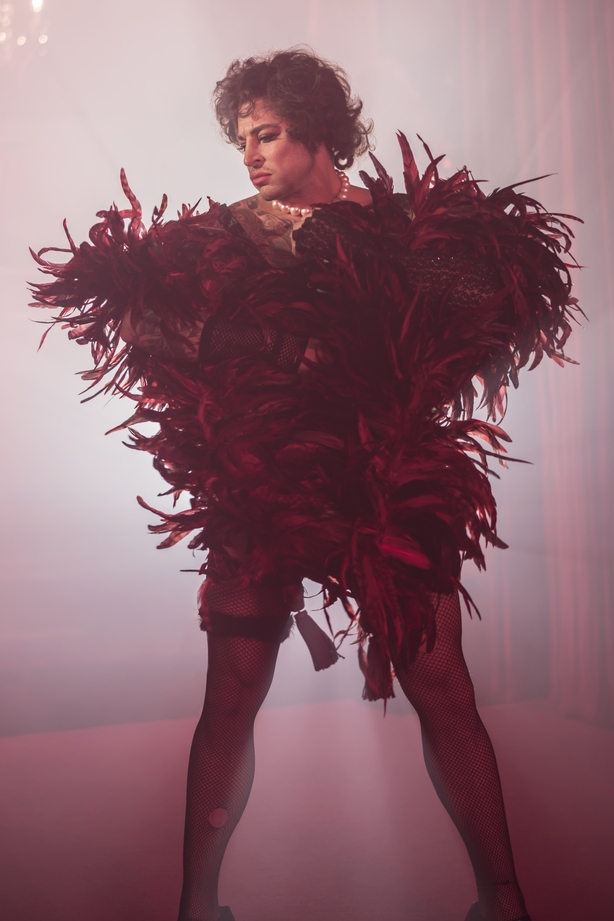 Facing competition from a host of other actors and celebrities while auditioning for the role as Frank, James said he knuckled down and put his all into landing the part, learning songs with his singing teacher so he was "hitting the notes exactly". He describes being cast in the musical as "a proud moment".
Having dressed up in drag for a stage production of Priscilla Queen of the Desert in recent years, he said he was "ready to embrace" the flamboyant character.
"I was just genuinely excited", he said. "And I thought this is great, because once you get the clobber on and the wig and the makeup, I'm not Duncan from Blue anymore, I am Frank 'n' Furter from the Planet Transexual."
The 41-year-old star dons an array of fabulous costumes to become Frank. Fishnets, corsets, capes and high-heels take centre stage and James admitted he was more than a bit apprehensive when he first realised what he was letting himself in for.
"It was quite strange for me, because the first day they brought me in to do my costume fitting, I didn't know exactly what they were going to put me in", he said.
"And it was literally 'here's your pants, here's your suspenders with your fishnet tights, and here's your heels, and here's your corset!' I was like 'I better go to the gym then!'"
The popstar and actor had to learn some new skills for the production - how to apply his own makeup. He now has his pre-stage routine down to 30 minutes. The only job he can't do himself is applying his false eyelashes ("It's a bit too tricky"). He said he enjoys the makeup process as it helps him get into character.
"Actually it's quite a nice process because I'm in my dressing room and I don't get disturbed for the first half an hour while I'm getting ready, it's just me, and I just concentrate on becoming Frank. It really helps you get into the character and I look so different with the makeup on," he said.
James never tires of the audience reaction to his dramatic entrance as Frank which involves a velvet cape being whipped off, revealing his risqué underwear.
"There's a moment when Frank comes in, it's such a great entrance, and he sings Sweet Transvestite and he spins around and the cape comes off and the audience just goes crazy, they literally go crazy, and that's such a great buzz for me being a performer on the stage," James said.
"They go wild. And it gives you the adrenaline rush and the boost to be able to have that confidence and that swagger in the role. It's brilliant, it's such a great opening."
Audience participation is a huge element of The Rocky Horror Show, with people dressing up in costume and shouting out to the actors on stage. James said this took some adjusting to.
"The shout outs were something that I found really off-putting at first, I found it really hard to concentrate. It can really throw you.
"But now, because I'm used to the show, if the shout outs don't come out when I'm expecting them to, it throws me because I'm waiting for the shout out! So it's weird, it's very strange. There's never been a show in my life that I've seen or been a part of where the audience are so involved in the show.
"I love the fact that the audience gets so into the show, it's wonderful."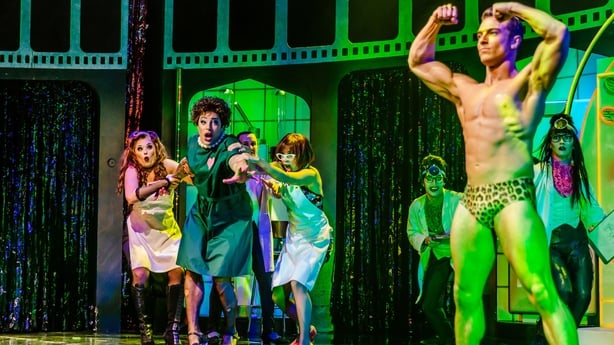 James has been touring The Rocky Horror Show for a few months and will be performing the show until November. He admits it's "tough being on the road" but says "it's also really good fun". He's looking forward to bringing the production to Dublin for a very good reason.
"I was last here several years ago with Chicago the Musical so it was nice to be able to come back and get some proper tasty Guinness in me, because I love a Guinness and it doesn't taste like it does in England, it tastes so much better here.
"I'll be having a nice pint of Guinness after the show every night."
The Rocky Horror Show runs at the Bord Gáis Energy Theatre from July 1 - 6