Mick Jagger has said he's feeling "pretty good" after undergoing heart surgery.
In April, the 75-year-old had to undergo surgery to replace a heart valve, forcing The Rolling Stones to postpone the North American and Canadian legs of their No Filter tour.
In his first interview since the surgery, the Rolling Stones frontman has said it's been business as usual since the operation.
He told Toronto radio station Q107: "I'm feeling pretty good.
"Been rehearsing a lot lately in the last few weeks ... This morning [I did] a bit of gym. Nothing crazy. Then I go into rehearsal with the rest of the band."
The rocker said he still loves being on the road, but admits that cutting back touring to "three or four months" a year strikes "a good balance".
He said: "I don't do it all the time, [like] 12 months a year. When you're young, that's what you do. [Today I] spend three or four months on the road in a year and that seems to be quite a good balance."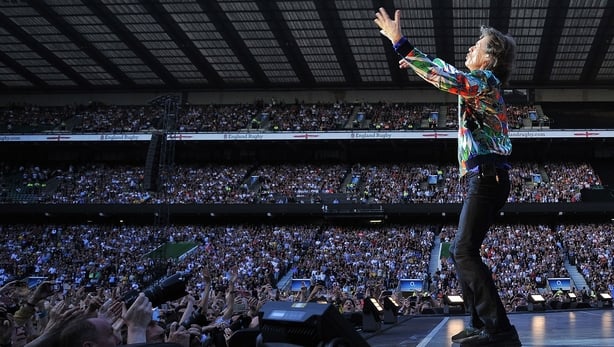 Jagger said the band are trying to come up with some surprises for fans in their rehearsals.
"We're trying to pick some ones we haven't done in recent years, stuff we haven't done before," he said. "Most of the time people don't want too much unusual. People like a little bit unusual. They don't want 100 percent unusual."
As for what fans can expect from the shows, he said they will be playing some of their most popular tracks.
"The favorite ones people like to hear are, you know, Paint it Black, Honky Tonk [Women] and Satisfaction and things like that.
"We don't always necessarily do all of them. We sometimes drop one or two, but there's maybe ten favorites. I don't know how people would feel if you didn't do any of them. I think people would say, 'Oh, that's a bit unfortunate, I came to hear this.'"
The Rolling Stones' new spate of shows kick off in Chicago on June 21 and will round up in Miami on August 31.